Pick 6: Ranger Suarez Walks Over 1.5 (-120 on Draftkings)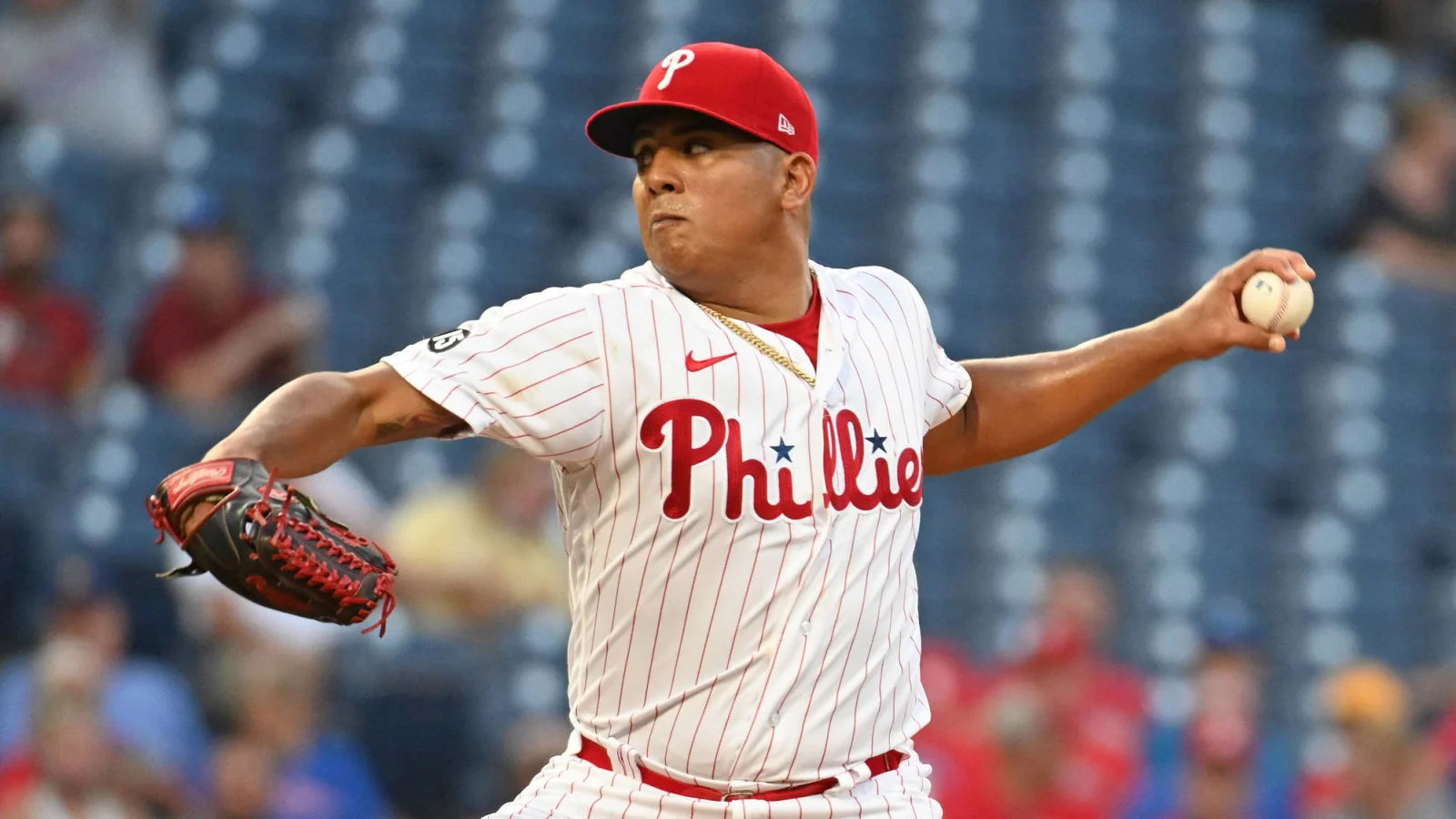 Left Hander, Ranger Suarez, starts on the mound for the Phillies tonight against the Atlanta Braves. In seven starts at Home, Suarez has averaged 2.29 walks thrown per game and hit the over on this line 5 of 7 times. On the season as a whole, Suarez has hit the Over in 10 of 14 games (71.4%) and has an average of 2.21 walks thrown per game. Not a bad start to the numbers looking at the -120 odds play for tonight. On 5/25, Suarez started in Atlanta and threw his season high four walks against the Braves. 
The Braves have walked 2+ times against Left Handed starters in 13/18 games since the start of May (72%). They've done better in June, but even just in the last couple of weeks their trend line is headed back up. Seeing as most trends operate on a Bell curve, I'm gambling that the trend continues up and we see two or three walks thrown by Suarez tonight. At -120 odds, we have 54.5% implied odds on this pick but averages that back up a 70% likelihood of the over. Sign me up!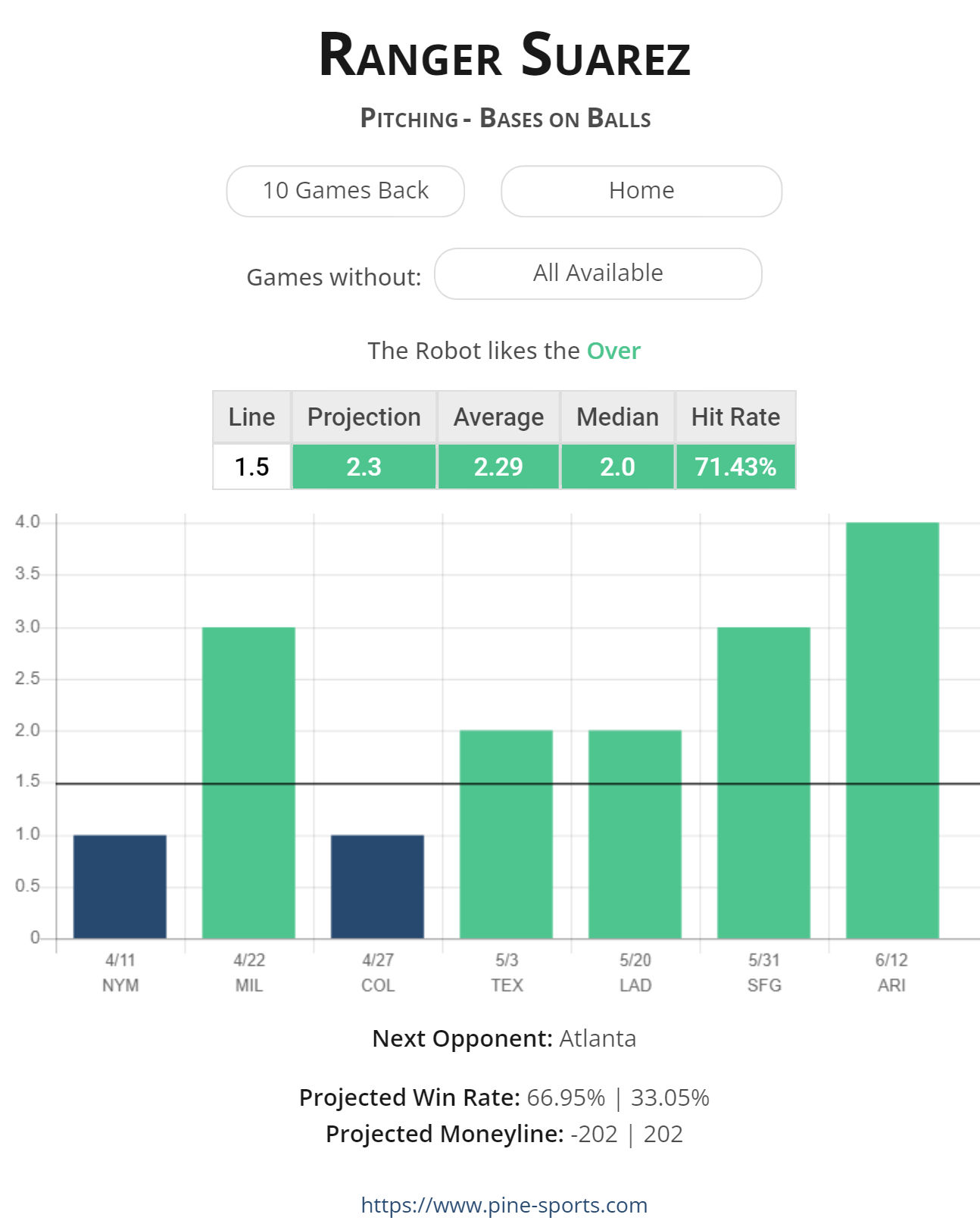 ---
Pine Sports and Thrive Fantasy have partnered! You can score access to FREE plays when you sign up using the promo code PINE or by clicking HERE.