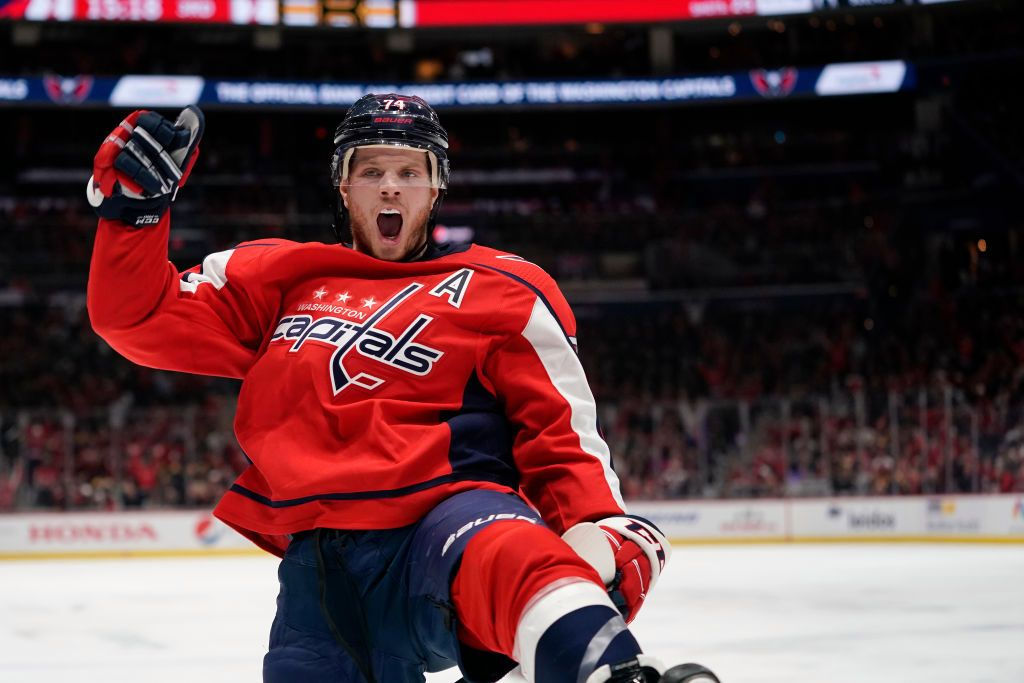 When scanning Friday's NHL slate, the first game that stuck out for potential scoring was the Capitals vs Coyotes in the desert.
Let me bring the pick to the top: I'm betting the over. Stay with me though, not only are their important trends that support this, I also have two goal-scorers, both with odds over +300.
Goal-scoring trends were the initial flag for this game, but then I started digging.
Washington and Arizona: Goals Allowed and Goals Scored Averages Last Month
As you can see, both teams have had their goaltending issues lately, with Arizona allowing 4.8 goals per game and Washington averaging 3.8 goals scored against them in the past month.
The Capitals bring a solid scoring punch of their own, and I expect them to do the heavy lifting to push this over to fruition.
If Arizona can even chip in 2-3 goals here, and Washington's recent struggles (4.0 goals allowed in their past five road games) suggest they can, then I think we're golden.
Power Play Goals and PP Goals Allowed: Last Month
Arizona has had one of the worst penalty kills all season, and Washington, led by Alex Ovechkin have consistently found the back of the net when skating a man up.
In the past 20 games, the Capitals 16 power play goals ranks fifth-best in the NHL. When betting on the over, scoring on the PP will go a long way, and I do project Washington to accomplish that tonight.
WSH and ARI: Over/Under Difference & Result (Last Month)
The above showcases how often both of these teams were in a game that went over or under the projected total.
The '0' represented on this chart represents a push, so with that in tow, it's clear how often these teams are involved in high-scoring games.
Since April 6, there has been just three games between these two teams that have gone under the total score.
If you prefer some standard trends, we can get that to you as well.
Over trends:
The over is 19-6-1 in Washington's last 26 games
The over is 6-0-1 in Arizona's last 7 games
I'm convinced, and I'm betting the over, currently set at 6.5 goals (-104 FD).
We're betting the over, but why stop there?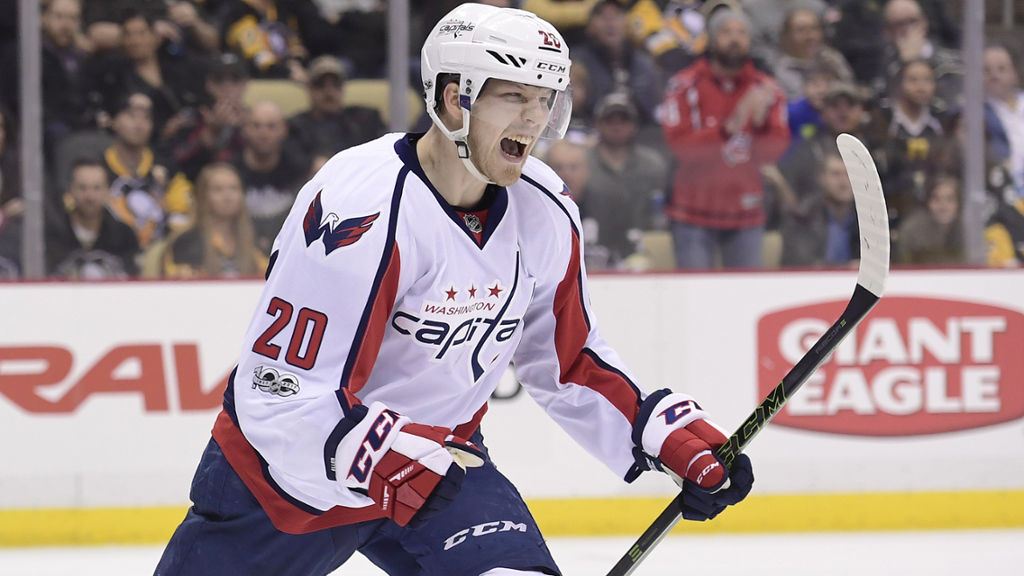 With projected scoring, I like to find value in some goal-scorers. For this exercise, I'll be focused on the Washington end.
The Capitals are shooting the fifth-most as a team on the road, and Arizona sees so many shots against them. It feels like the better approach to target this side of the ice.
Washington's Top 3 Lines and PP Units: Shots on Goal and Shots Missed Per Game
The foundational step for me is to hunt down volume. If a player is shooting more, the odds of course jump up that one of them finds the back of the net.
While Alex Ovechkin clearly stands out above the rest, his odds to score are currently -115 to -155 on sportsbooks. By all means, go for the Capitals top shooter, but I'm looking for value.
My attention goes to top defensemen John Carlson. Arizona is seeing the most shots per game from the position since 3/1, he's shooting plenty, is a member of the top power play unit that has an edge, and he scored against them last meeting.
To me, that's a conversion of plenty to like, and at +340 to score, I'm intrigued.
The Coyotes have also notoriously struggled slowing down centers, allowing the most shots per game from them since the beginning of March.
Of the players listed above, we have three centers highlighted: Evgeny Kuznetsov, Nicklas Backstrom and Lars Eller.
On a shots on goal basis, Kuz has the edge, but check out Eller's total SOG + shots missed. Am I crazy for looking in his direction? 
Maybe I am crazy, but I'm rolling with the third-line center and member of PP2. Eller has three goals in his last six games and is averaging 2.6 SOG/game in his last five, compared to Kuznetsov's 1.8.
Good luck tonight! I'm excited about this game, and hopeful we've found some value for our night.
Recap:
Betting to win 1u: WSH-ARI over 6.5 goals (-104 FD)
Betting .33u: John Carlson goal (+340 FD)
Betting .33u: Lars Eller (+360 FD)
Looking to win $100? You can by participating in Pine Sports's Lock It In Challenge, a weekly competition available to all for free.
All you need to do is sign up for an account with code LOCKITIN and then begin publishing your picks right on site using Pine's tools. The one-week challenge requires you to publish between 5-10 picks, and the user with the most correct bets will win!
Join our Discord to learn more about the rules. Links are on the home page.