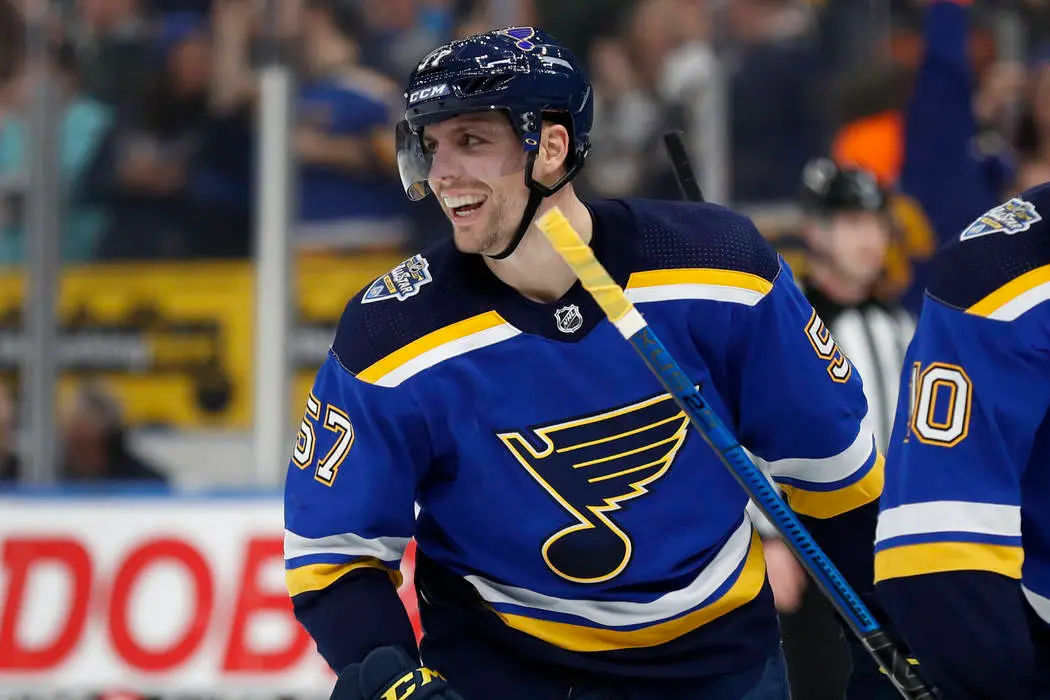 Earlier in the week we looked at how many penalties teams were averaging to find power play shooters opposite them. There's a handful of players to have on your radar for this approach once again.
In that exercise, we split the bets, correctly getting David Perron while losing out on Matthew Tkachuk. The validating part of that study was that both players recorded a shot on the power play in that game, which makes this strategy a worthwhile one to continue.
The logic here is simple. Find teams averaging the most penalties and look at who on the opposing team is shooting the most on the power play. Opportunity is the name of the game.
Tonight's Teams: Penalties Per Game Since 4/1
Boston tops the league in penalties and will hit the ice tonight. The top option to consider on Pittsburgh is likely Sidney Crosby, who leads Pittsburgh in power play shots* in the past 20 games.
*Power play shot data is courtesy of NaturalStatTrick.com.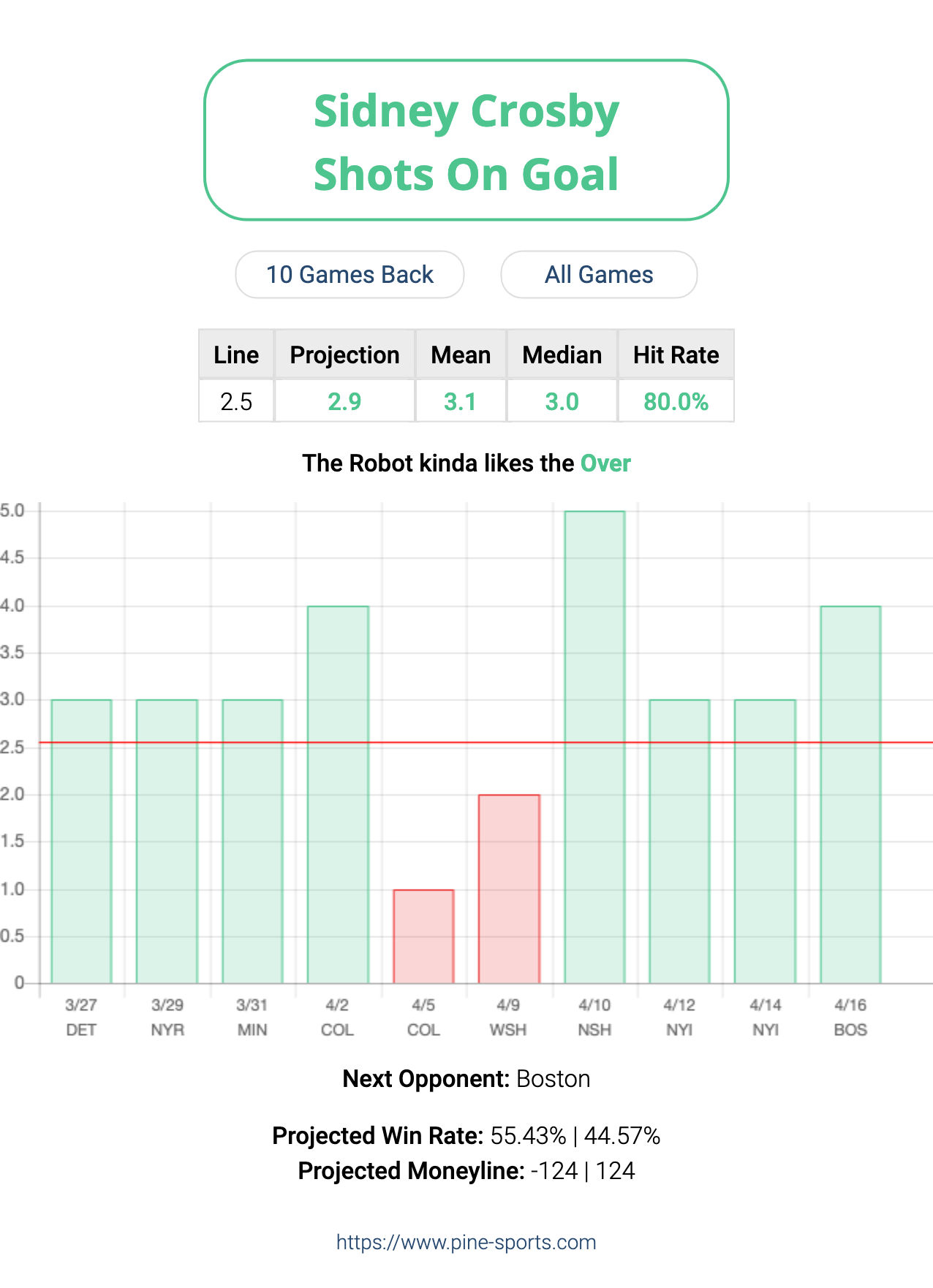 Crosby has had nice success lately, covering his SOG in eight of ten, including just last game against this same Bruins team.
I've had personal issues with Pittsburgh, I so often pick the wrong players. I'm including Crosby for your consideration, but I will not be playing him.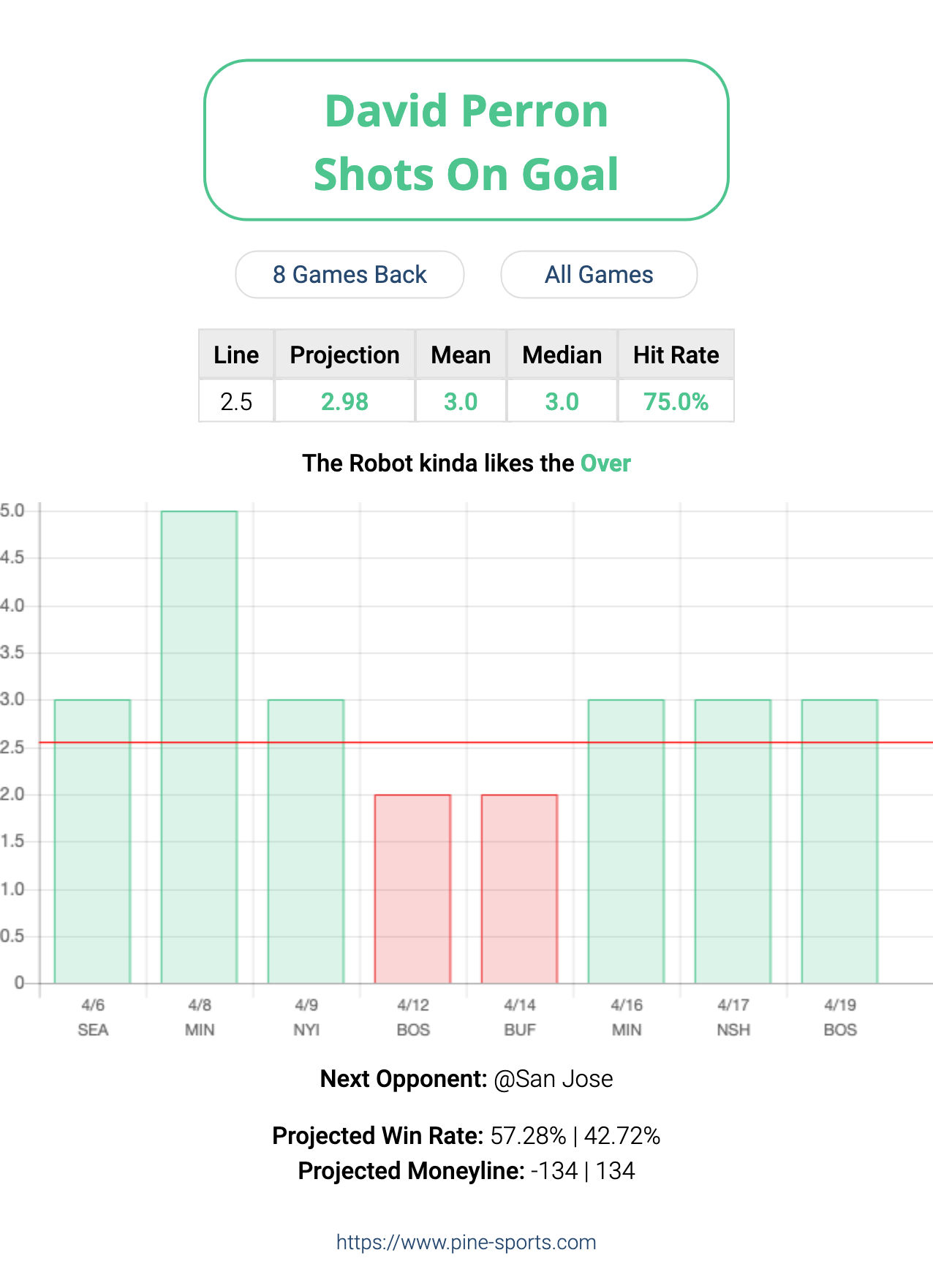 Now, David Perron is a guy I'm betting on, once again. Why stop? Perron is third in the NHL in power play shots from the past 20 games, the leader on this St. Louis team. Opposite a Sharks team averaging so many penalties should give him those chances we covet when betting over 2.5 SOG.
He has covered this prop in six of his past eight, shown above, hitting against some of the more generous penalty teams of late in Boston and Nashville.
I've already shared two other skaters on Twitter, but their involvement on the power play was a big reason why, so I'll reiterate the point here.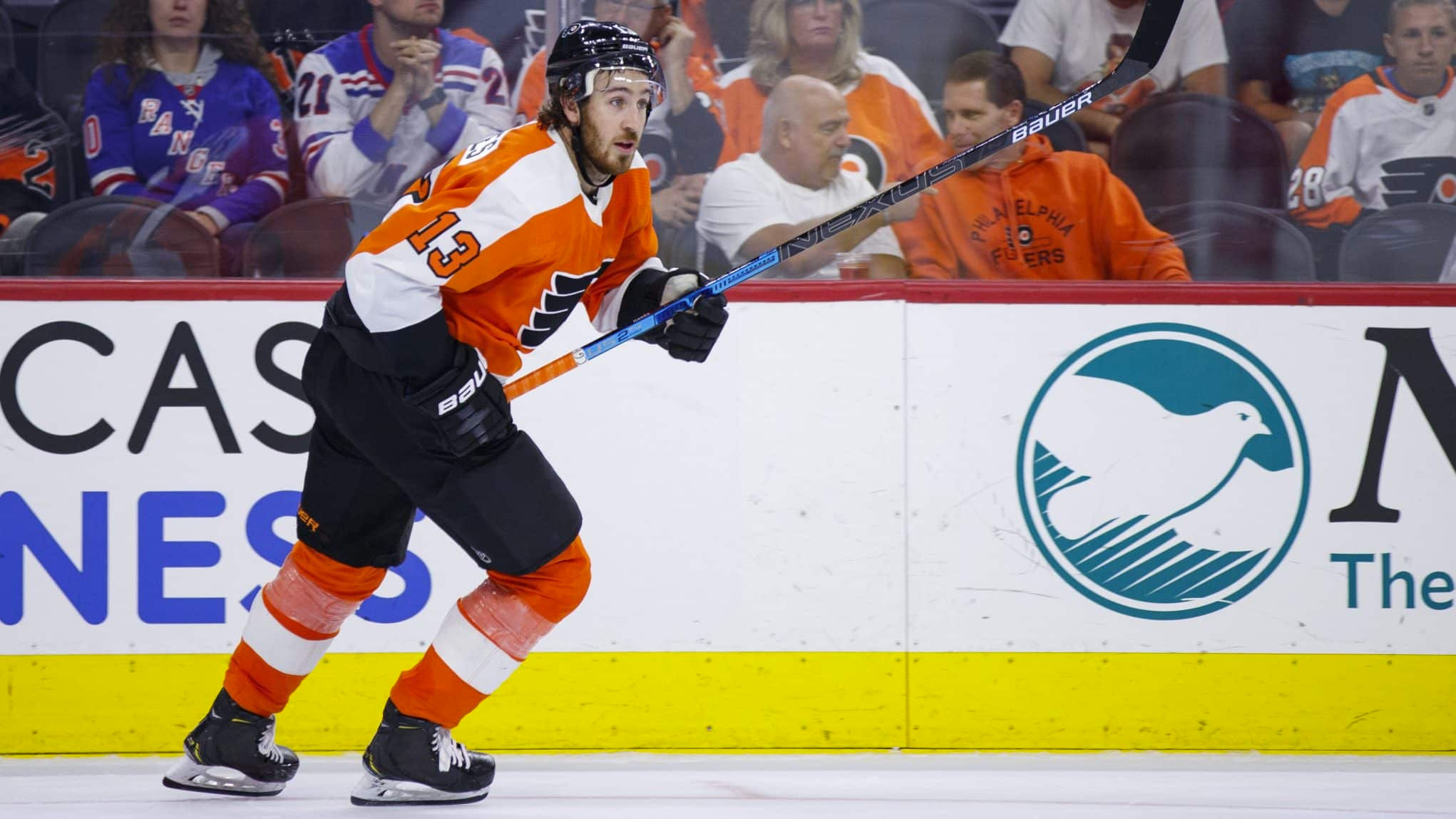 Kevin Hayes and the Flyers will face off against Montreal tonight, who come in averaging the third-highest penalties per game of tonight's teams.
Hayes leads Philadelphia in power play shots in the last 20 games, and is rolling at his current line.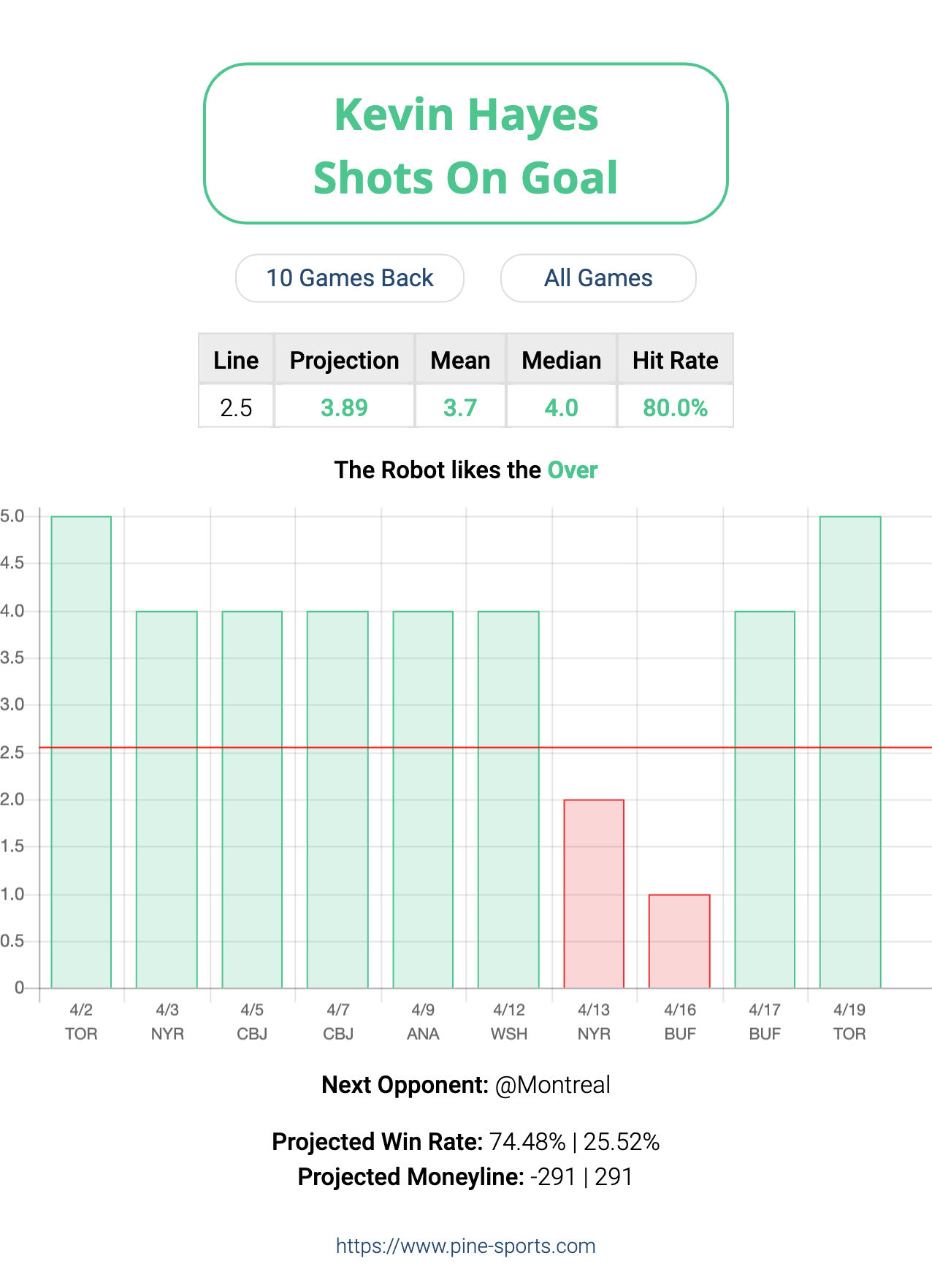 Steven Stamkos tops the NHL in power play shots in the last 20 games, with 30 total. That involvement while skating a man-up is fantastic to see, and as the graph above showcases, Toronto has been seeing the inside of the penalty box often this month.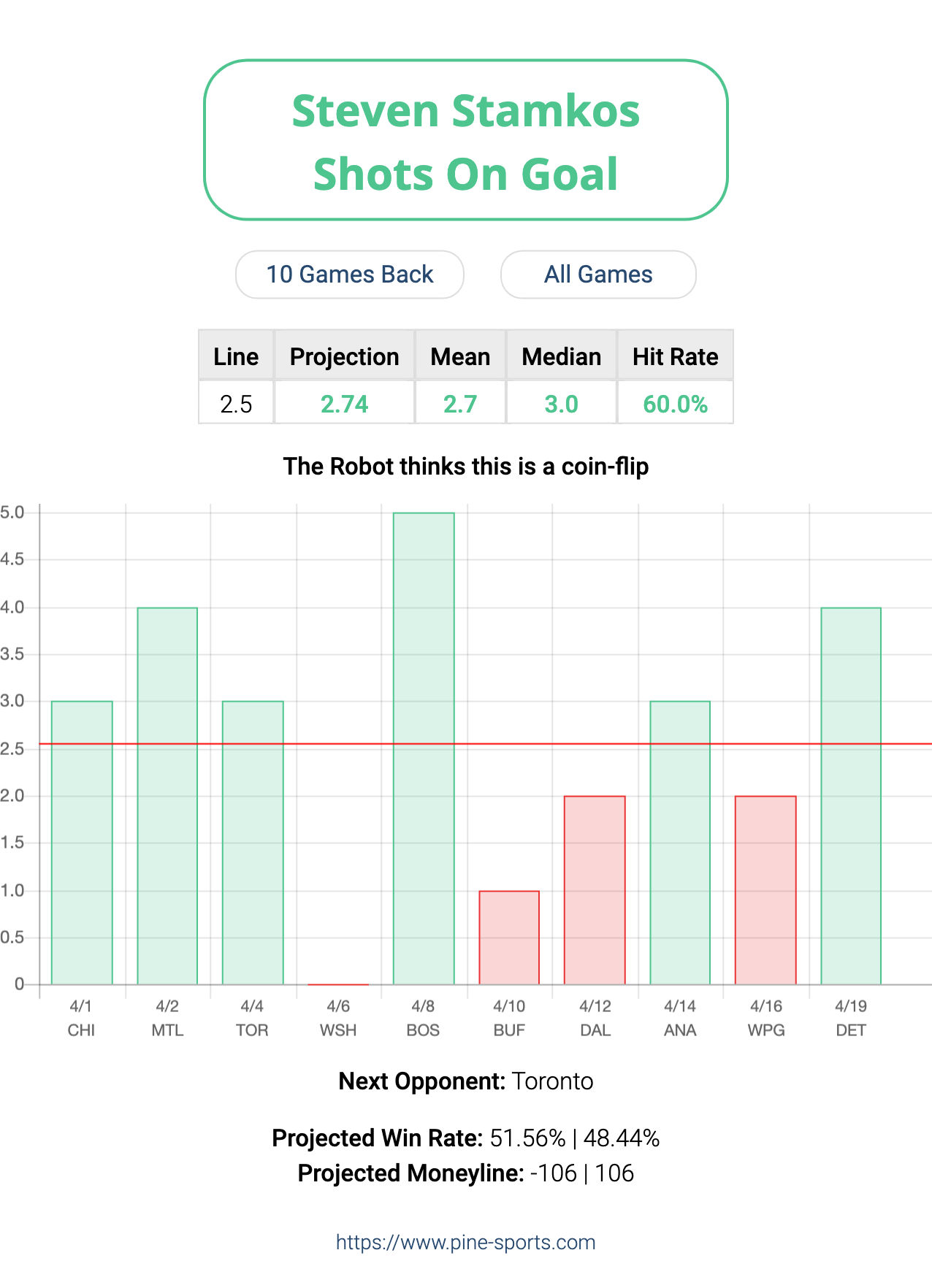 There are no props up yet in the Chicago-Los Angeles game, but as you can see, the Kings are another team averaging plenty of penalties.
The preferred choice in that game would be Patrick Kane, who is tied for tenth in the league in PP shots.
Betting:
- David Perron over 2.5 (-115 DK)
- Kevin Hayes over 2.5 (-120 DK)
- Steven Stamkos over 2.5 (-125 DK)
Leans based on the data:
- Sidney Crosby over 2.5
- Patrick Kane over 3.5
Looking to win $100? You can by participating in Pine Sports's Lock It In Challenge, a weekly competition available to all for free.
All you need to do is sign up for an account with code LOCKITIN and then begin publishing your picks right on site using Pine's tools. The one-week challenge requires you to publish between 5-10 picks, and the user with the most correct bets will win!
Join our Discord to learn more about the rules. Links are on the home page.