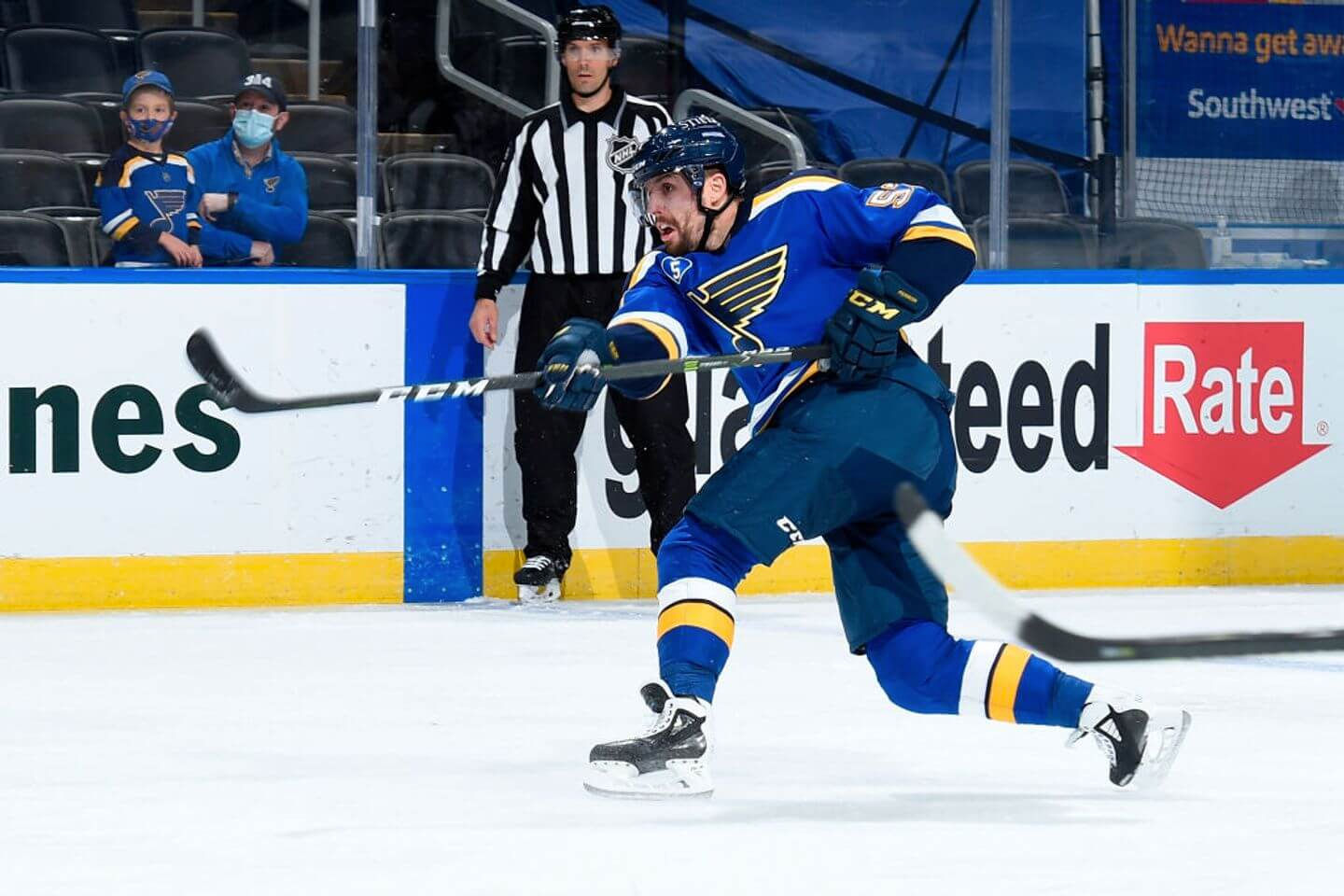 It isn't just about finding players with established shooting roles on the power play, but finding the games where they are likely to have those chances.
As the chart below highlights, we have two teams in particular that tend to get penalized more often than others. As such, looking for power play shooters on the teams opposite them is a worthwhile exercise.
The idea here is a simple one. We don't want to rely on only power plays for our Shots on Goal bets to hit, but if a player who thrives on the PP gets those chances, one or two shots can make all the difference.
Tonight's Teams: Penalties Per Game Last Month
Tonight in the NHL will gift us two teams who are penalized more often than anyone else in the league. In the past month, Boston and Nashville are #1 and #2 in penalties per game.
St. Louis will face Boston tonight, and Calgary gets Nashville.
NaturalStatTrick.com is a terrific resource to find power play shot data. I filter by Last 20 games to see which players are leading their teams in shots when skating a man-up.
For the Blues, that honor goes to David Perron, with 26 power play shots in his last 20 games.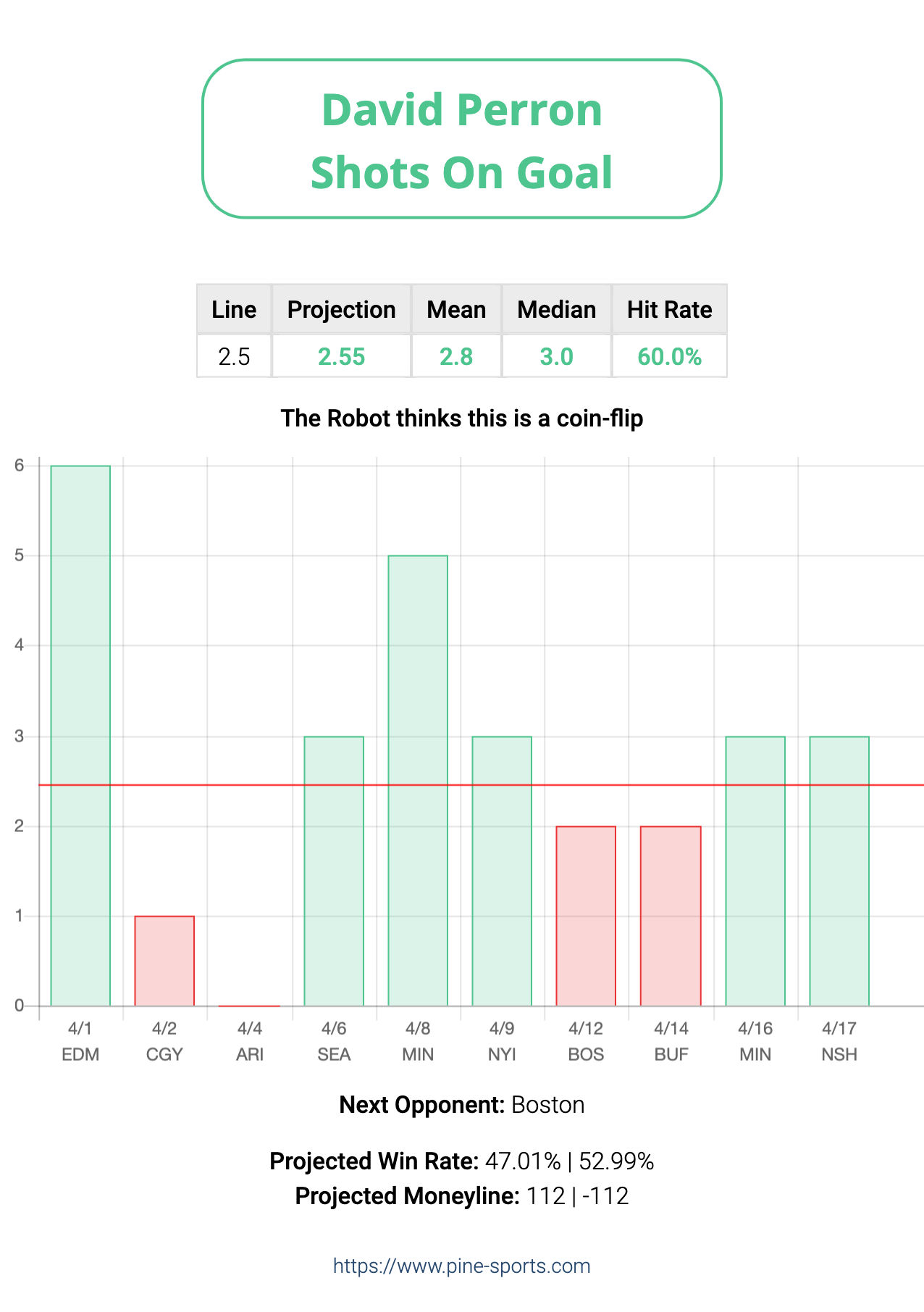 Perron has been solid lately, covering his SOG in five of his past seven games. I bet on Perron against Nashville last game, the same type of situation as this game, and he finished with 3 SOG.
You will see a miss by Perron against Boston last week, but St. Louis had only two power play opportunities that game. He still got six shot attempts off, so I'm not deterred by that result.
Betting to win 1u: David Perron over 2.5 SOG (-120 DK)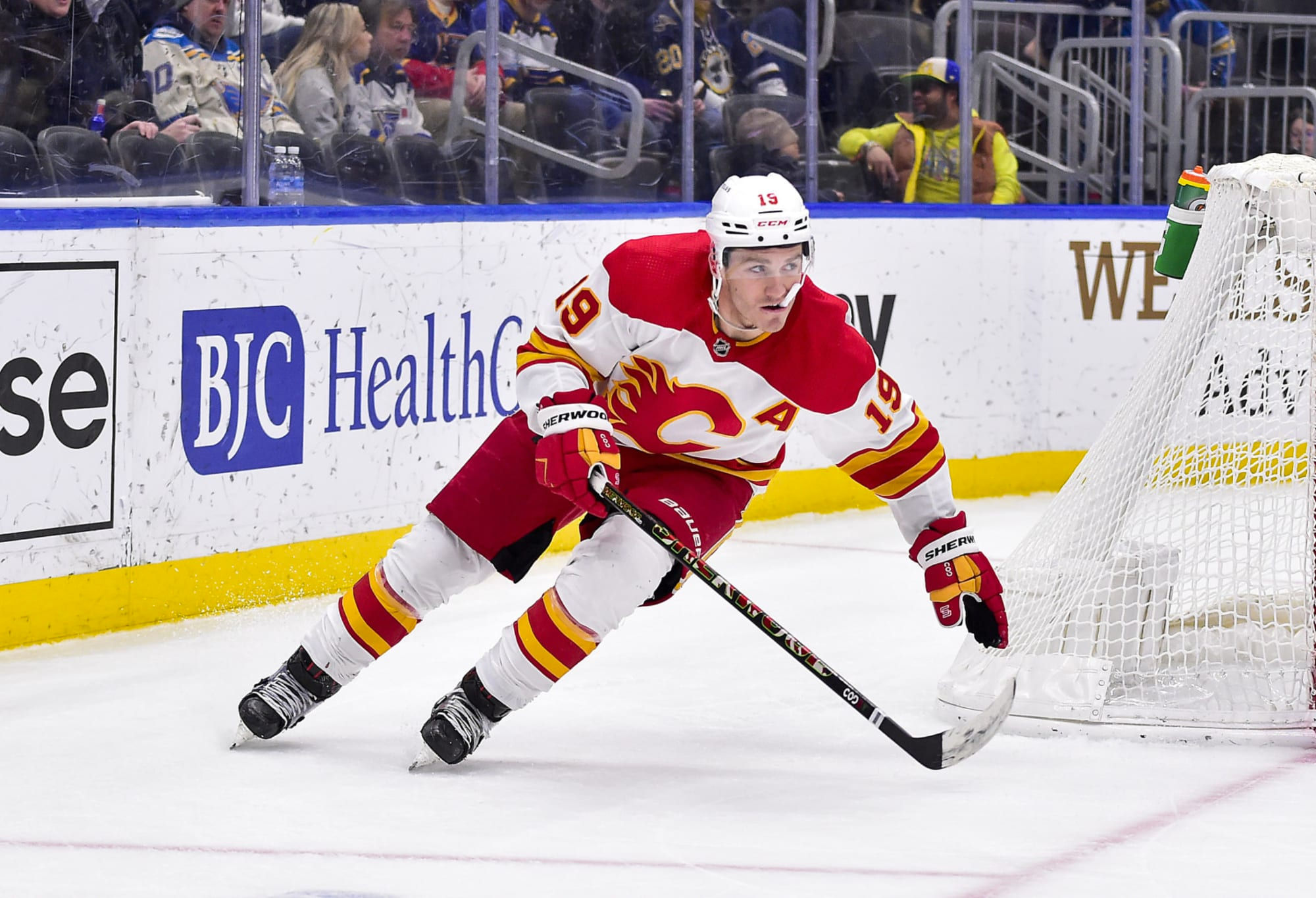 Calgary should see plenty of power play chances tonight, and it's Matthew Tkachuk who tops the team in PP shots, with 17 in his last 20.
When Tkachuk last met Nashville, he finished with six SOG.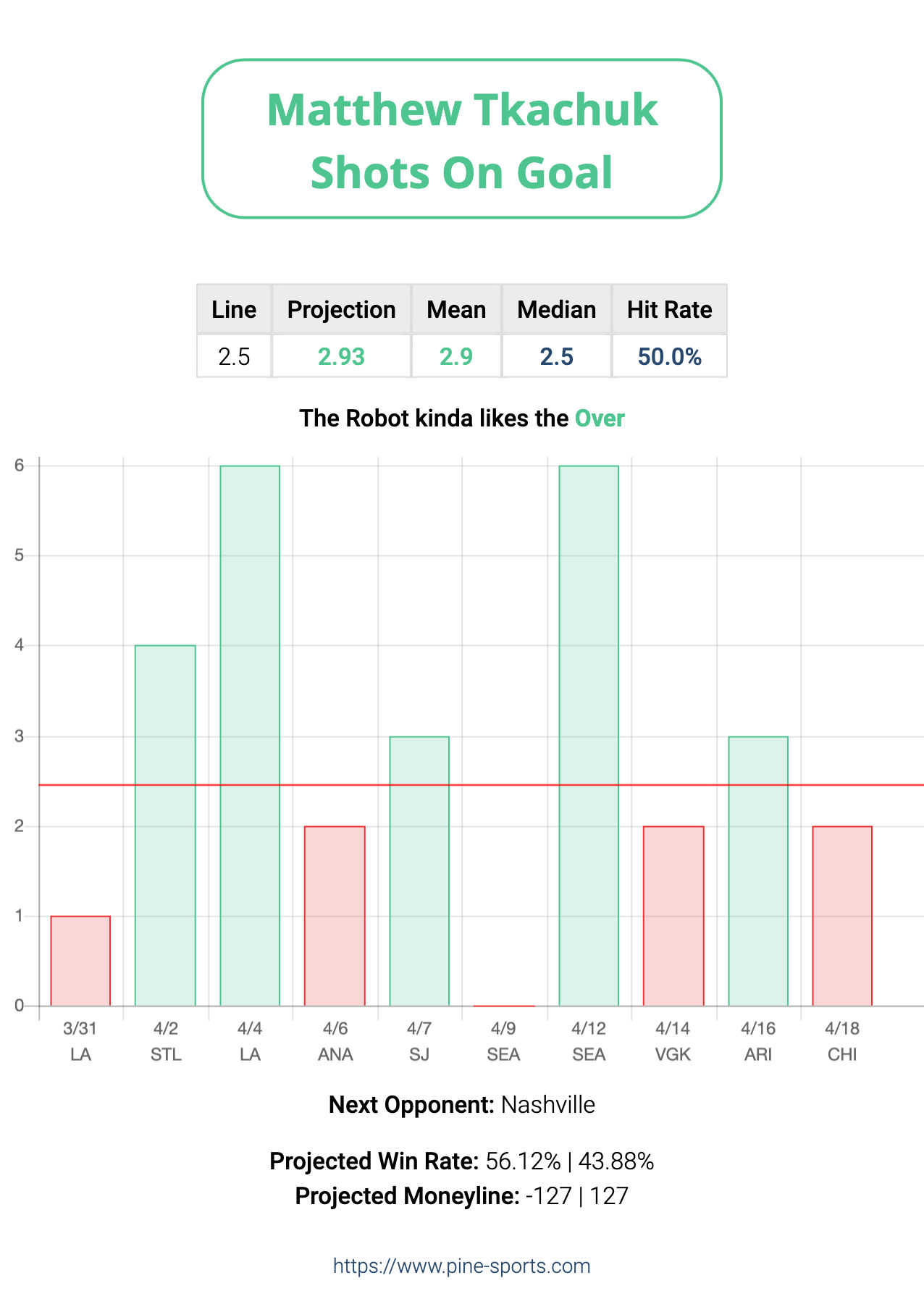 Tkachuk has been just okay lately, covering his SOG prop in five of his last ten. While I would love to see a better hit-rate, and better odds, I still think the situation calls for a bet on the Flames top power play contributor.
You may be concerned about Calgary on a back-to-back, and I briefly was as well. However, Pine makes it easy to see how teams have performed on back-to-backs, and Calgary's recent shots on goal numbers on the second night of a B2B put those concerns to bed.
Calgary: Shots on Goal on Back-to-Backs This Season
Nashville is a great target for shots, so I'm feeling good about Tkachuk getting to 3 tonight.
Betting to win 1u: Matthew Tkachuk over 2.5 SOG (-140 DK)
Looking to win $100? You can by participating in Pine Sports's Lock It In Challenge, a weekly competition available to all for free.
All you need to do is sign up for an account with code LOCKITIN and then begin publishing your picks right on site using Pine's tools. The one-week challenge requires you to publish between 5-10 picks, and the user with the most correct bets will win!
Join our Discord to learn more about the rules. Links are on the home page.