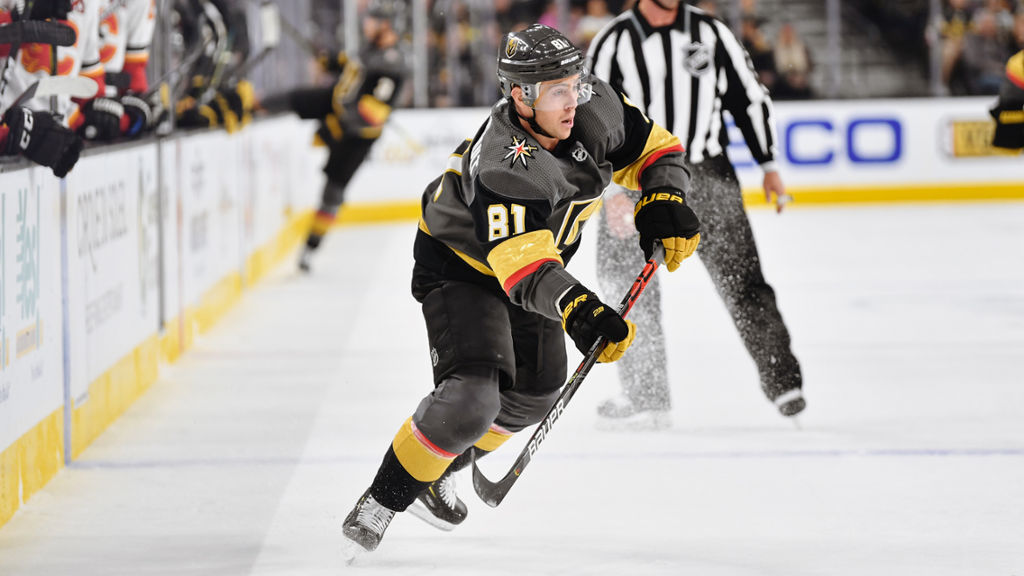 On Monday's six-game NHL slate, a handful of teams shouldn't have a problem scoring goals.
Three teams I want a piece of include Colorado, Vegas and Ottawa. I always tend to look at last five splits in locations for both the team's goal-scoring and their opponent's goals allowed.
COL vs WSH:
Colorado: 5.2 goals per game L5 at home
Washington: 4.0 goals allowed per game L5 on road
VGK vs NJD
Vegas: 4.6 goals per game L5 at home
New Jersey: 3.4 goals allowed per game L5 on road
OTT vs SEA
Ottawa: 3.8 goals per game L5 on road
Seattle: 3.2 goals allowed per game L5 at home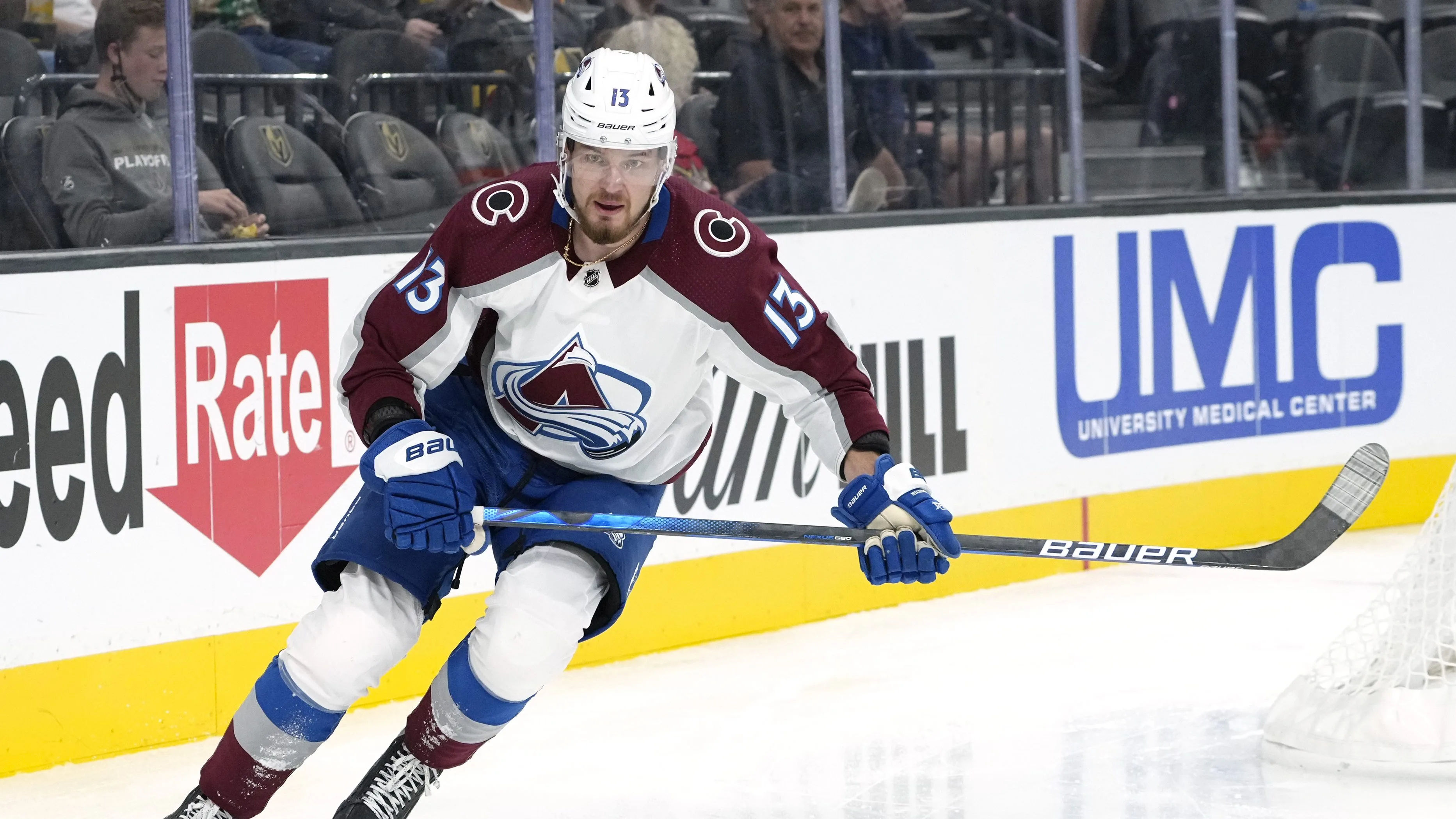 I came to Pine with this information in tow, and popped over to their Player prop projection tool to help find the right targets for these spots.
I wanted to find some points props, and sure enough, a player from each identified team is near the top of the board for this evening.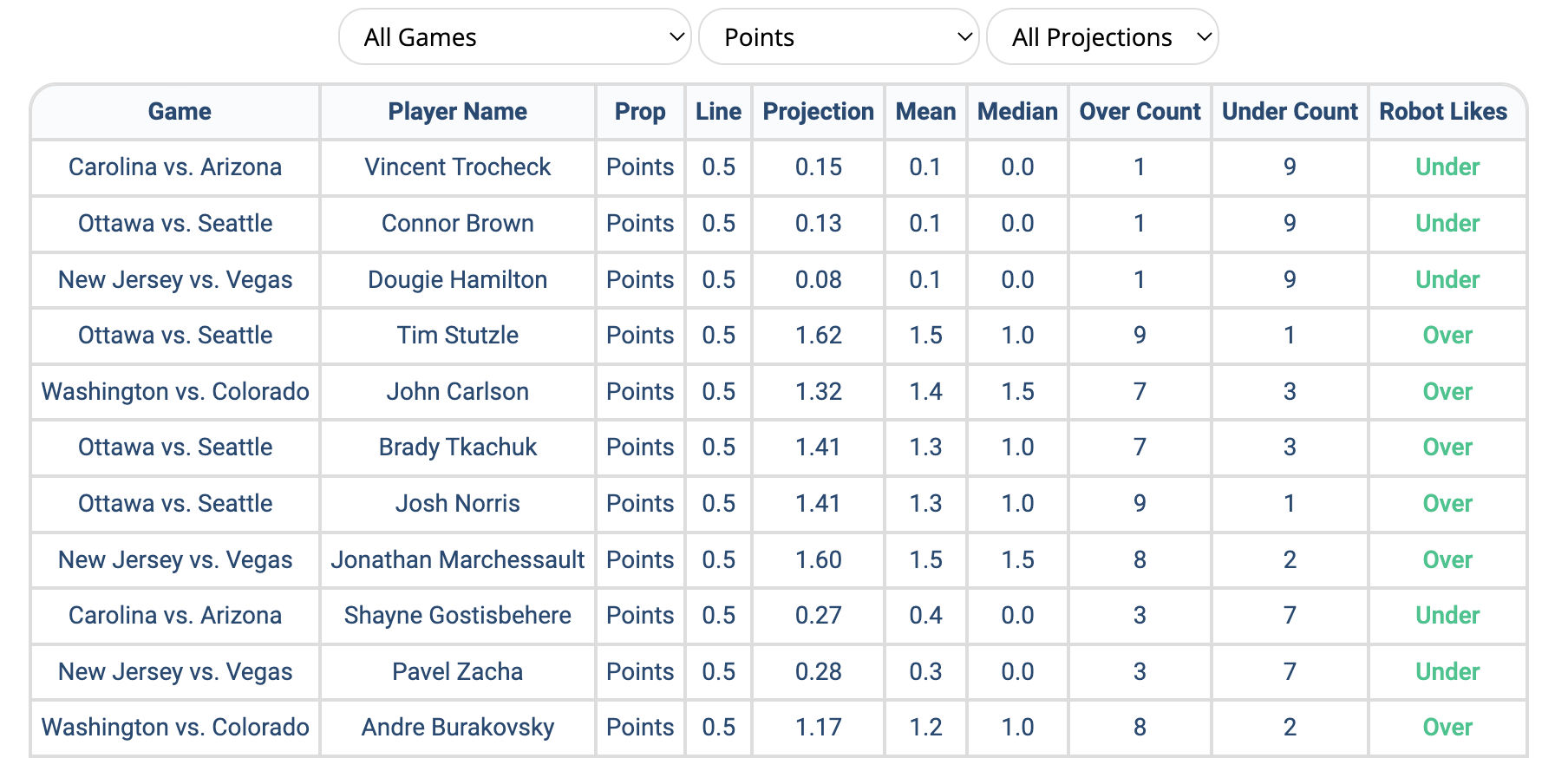 Tim Stutzle has been on a tear for Ottawa, with a point in nine of his last ten games. He has 8 points in his past three and is projected to finish with 1.62 tonight, the highest mark on Pine.
Then we've got Jonathan Marchessault of Vegas, projected to finish with a mammoth 1.6 points tonight against New Jersey. Marchessault has a point in eight of ten, with 15 total in that stretch.
Andre Burakovsky of Colorado is flagged, but he deserves context around his spot. He has a point in eight of his last ten games, but was bumped down to the second line last game. I'll be targeting Valeri Nichuskin, who is back on the top line and has 1+ point in four straight games.
I'm going to parlay these three players to all get a point. The odds are all just a bit too rich for me to take straight.
The best odds for this three-leg parlay can be found on Caesars.
.5u Parlay: Tim Stutzle, Jonathan Marchessault and Valeri Nichuskin 1+ point each (+344 CZR)
Good luck if you join the ride, or feel free to use the above to find your own favorites players from these teams!
Looking to win $100? You can by participating in Pine Sports's Lock It In Challenge, a weekly competition available to all for free.
All you need to do is sign up for an account with code LOCKITIN and then begin publishing your picks right on site using Pine's tools. The one-week challenge requires you to publish between 5-10 picks, and the user with the most correct bets will win!
Join our Discord to learn more about the rules. Links are below.