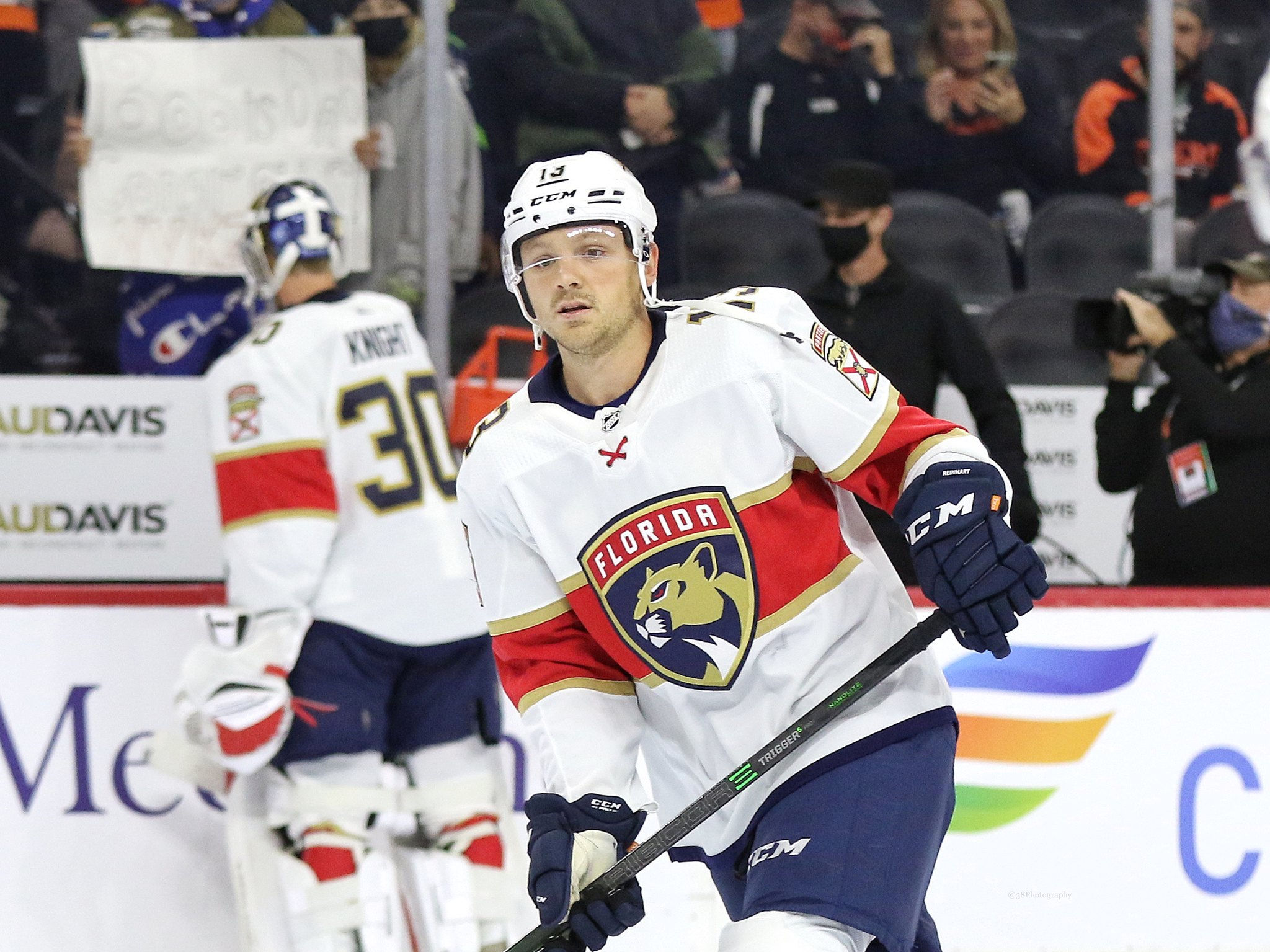 There's only two games tonight, and if you're looking for goals, the Winnipeg-Florida game is your best bet.
Some quick data to back up that belief would be recent goal-scoring trends.
Goals Per Game: Last Month
Goals Allowed Per Game: Last Month
Florida is averaging 4.3 goals per game in the last month, and they've been dominant at home, scoring 5.0 goals per game in their past five as hosts.
Couple that with this game's over/under set at 7, and it feels like the right game to look for points, goals or assist props.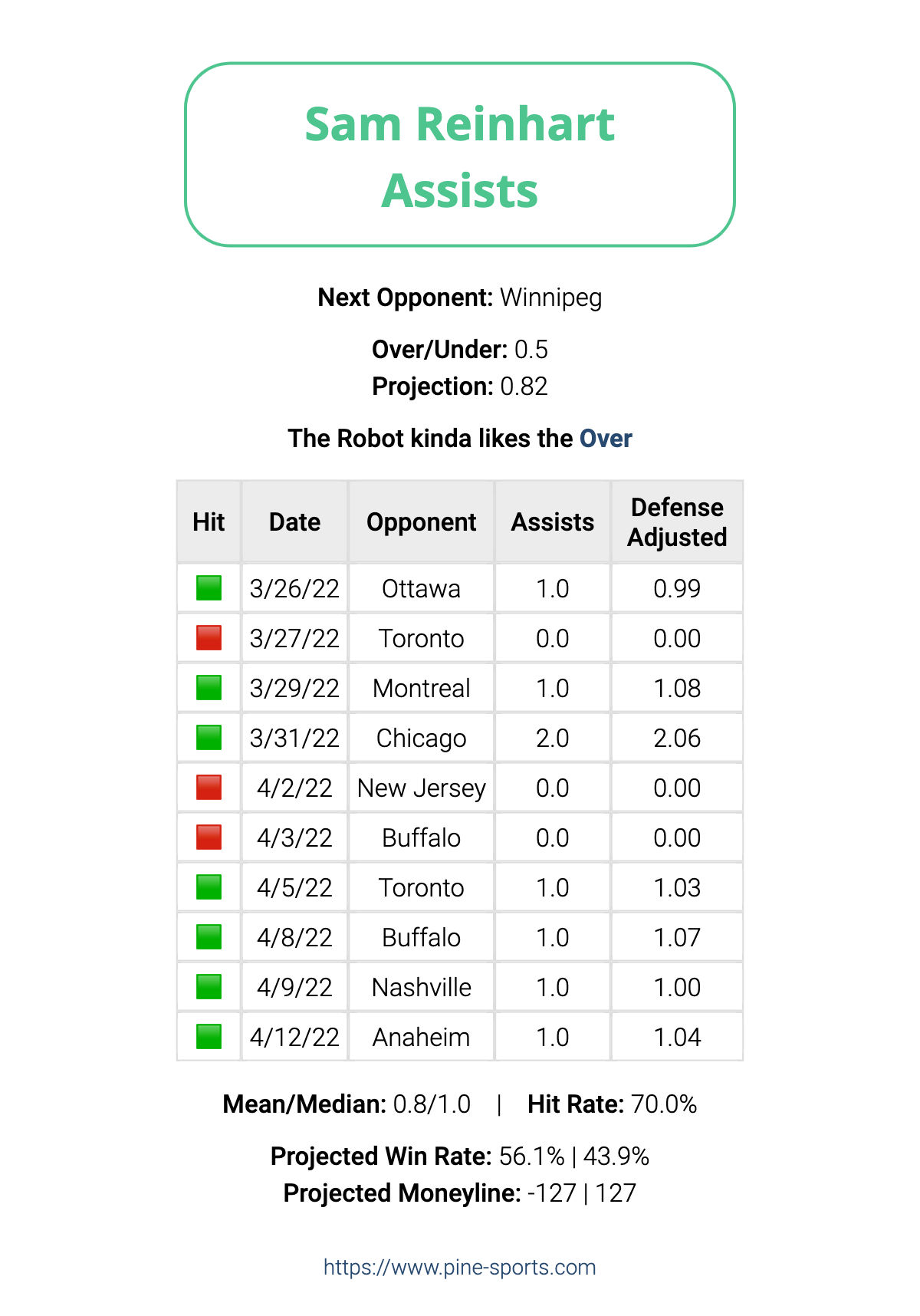 Sam Reinhart has been piling on the points, but when you look a level deeper, they've all been assists.
Reinhart has eight assists in his last ten overall, and an assist in five straight home games.
When these teams met last, Reinhart tallied two assists.
I was initially looking at Reinhart to register a point and putting him in a parlay, but those odds are -220. Rolling with an assist makes the odds far more reasonable, and is the first play for me tonight.
Betting to win 1u: Sam Reinhart assist (-106 FanDuel)
Looking to win $100? You can by participating in Pine Sports's Lock It In Challenge, a weekly competition available to all for free.
All you need to do is sign up for an account with code LOCKITIN and then begin publishing your picks right on site using Pine's tools. The one-week challenge requires you to publish between 5-10 picks, and the user with the most correct bets will win!
Join our Discord to learn more about the rules. The link is on the homepage.