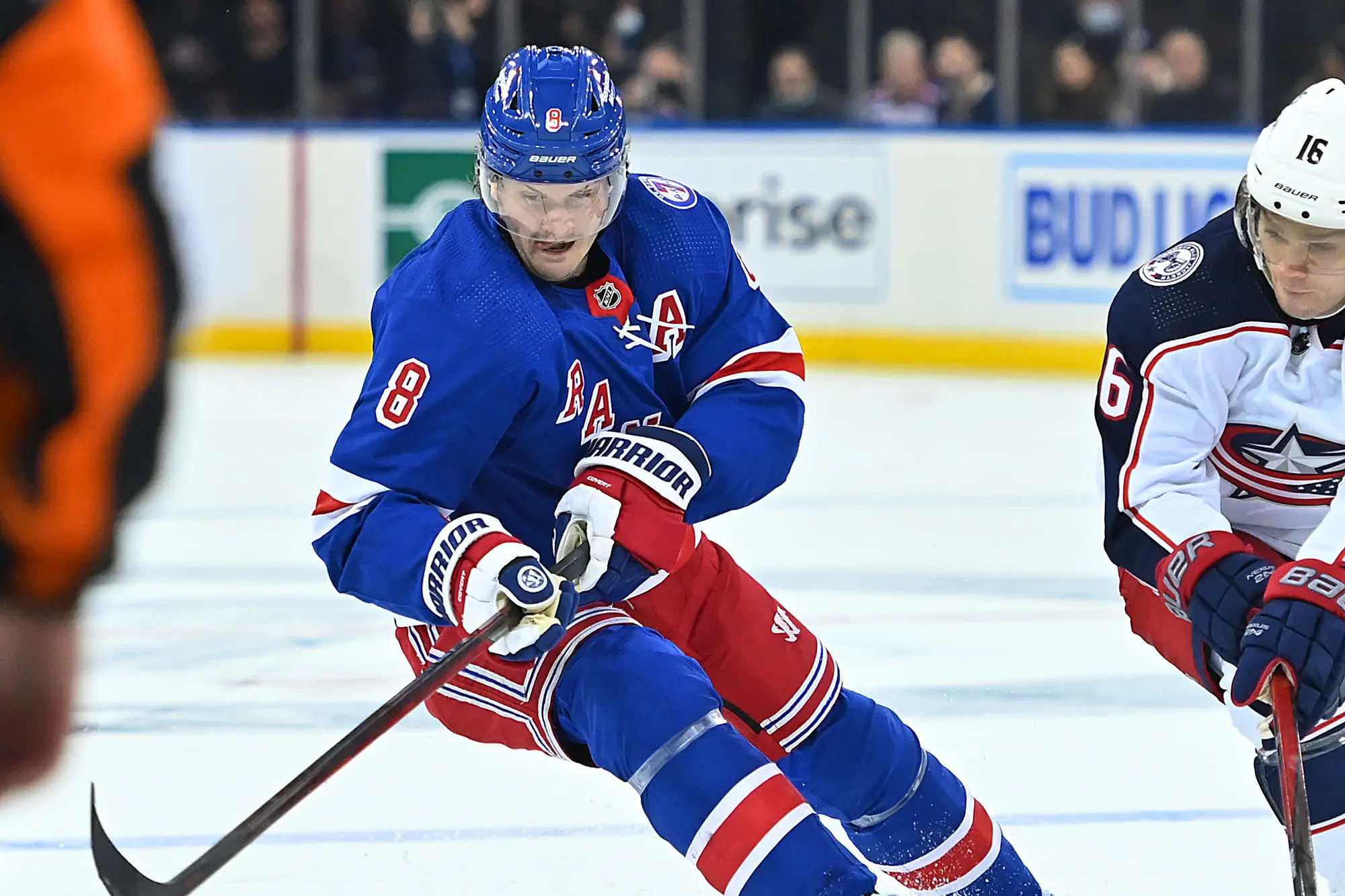 There are three games tonight in hockey, and some great teams to target for shots on goal props.
I tend to work backwards, with the first step always being how many shots on goal teams are allowing.
Tonight's Teams: Shots on Goal Allowed in the Last Month
These numbers are regardless of location, and while I do tend to put a lot of weight into home/road splits, the targets would not change if we dug into those specifics.
Thus, this chart accurately reflects how I'm viewing tonight's slate: I want no piece of targeting the Rangers or Kings, and I very much want to find shooters playing Philly, Columbus, Colorado and Montreal.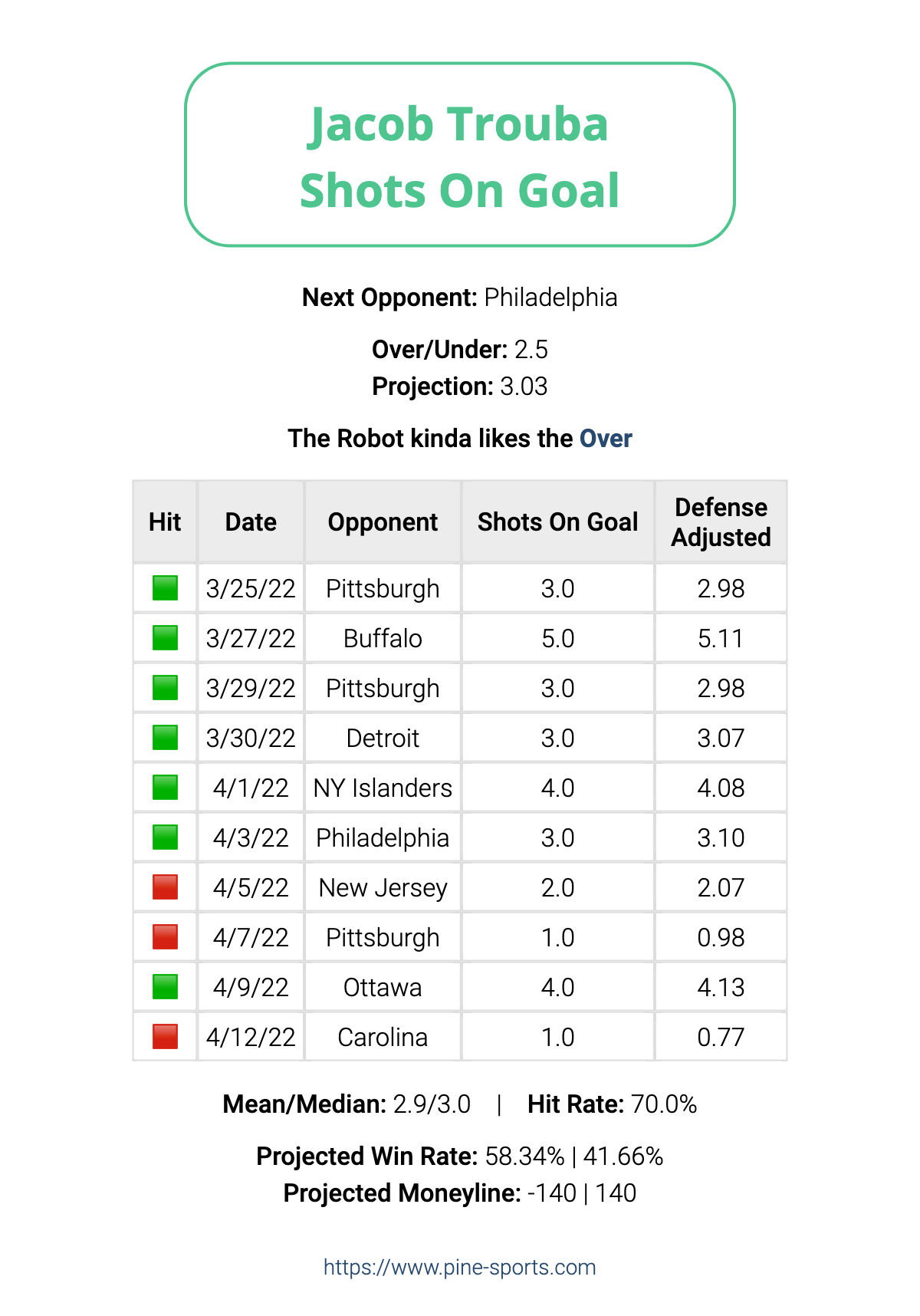 We begin with a personal favorite of mine in Rangers defensemen Jacob Trouba. Trouba has covered his SOG in seven of his last ten and should get a good opportunity to get back on track tonight against the Flyers.
Trouba has hit 3+ shots in all three games against Philadelphia this season, and since March 1, the Flyers are allowing the seventh-most shots per game to defensemen.
The Robot likes Trouba to get to three shots, and we're getting plus-money on this prop tonight.
Betting 1u: Jacob Trouba over 2.5 SOG (+115 DK)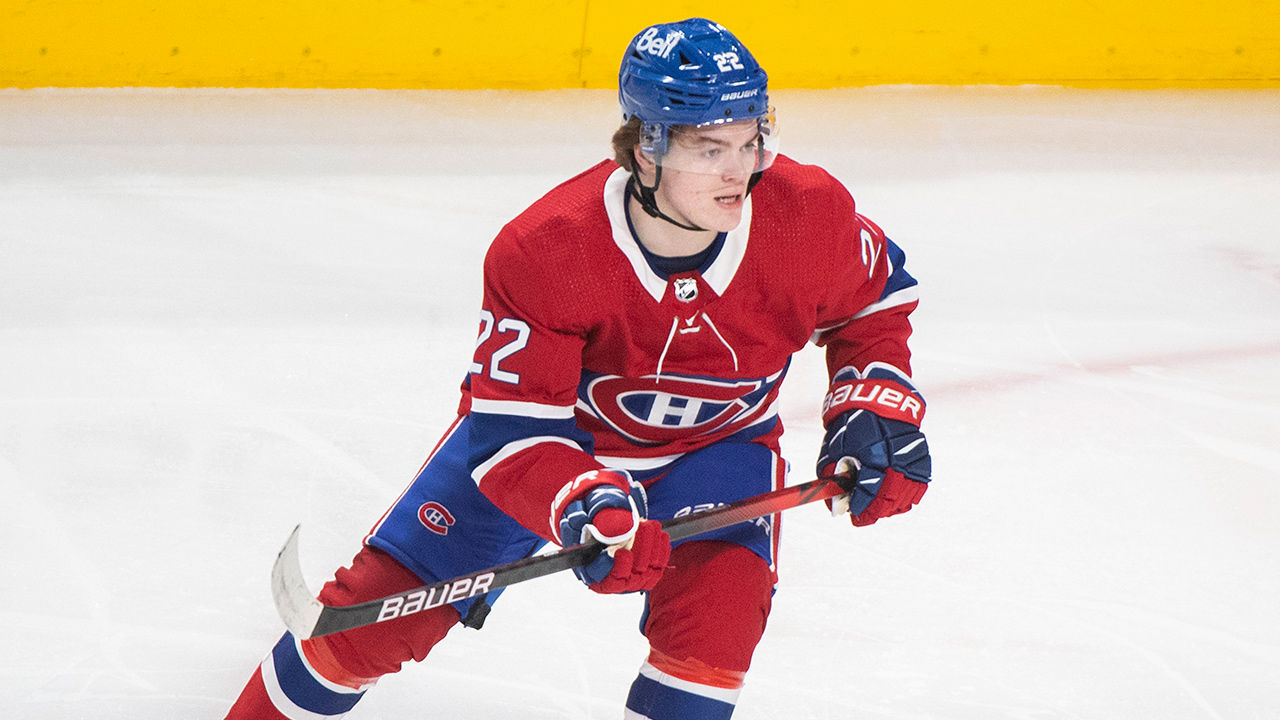 Cole Caufield has been the steadiest shooting option on the Montreal end, and it's his road production that bears repeating.
Cole Caufield: Shots on Goal on the Road This Season
The above highlights one of the most impressive streaks in hockey. Caufield has 3+ SOG in 13 straight road games, and 77% on the year.
The odds here are juiced against Columbus, but sometimes you just have to drink the juice. Tonight is one of those cases.
Betting to Win 1u: Cole Caufield over 2.5 SOG (-144 FD)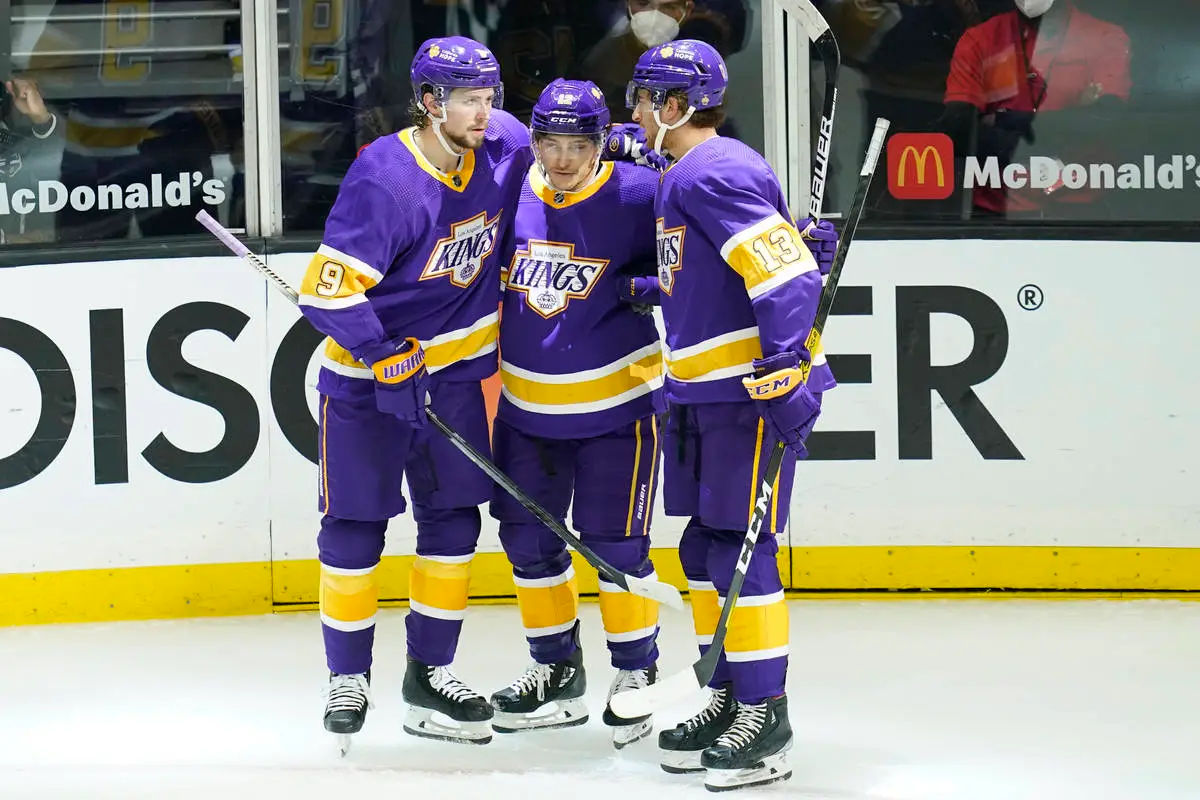 The final spot of the day is on the Kings side, and I truly can't pick between two players on Los Angeles.
Take a look at how much the Pine robot loves Adrian Kempe and Trevor Moore tonight against Colorado.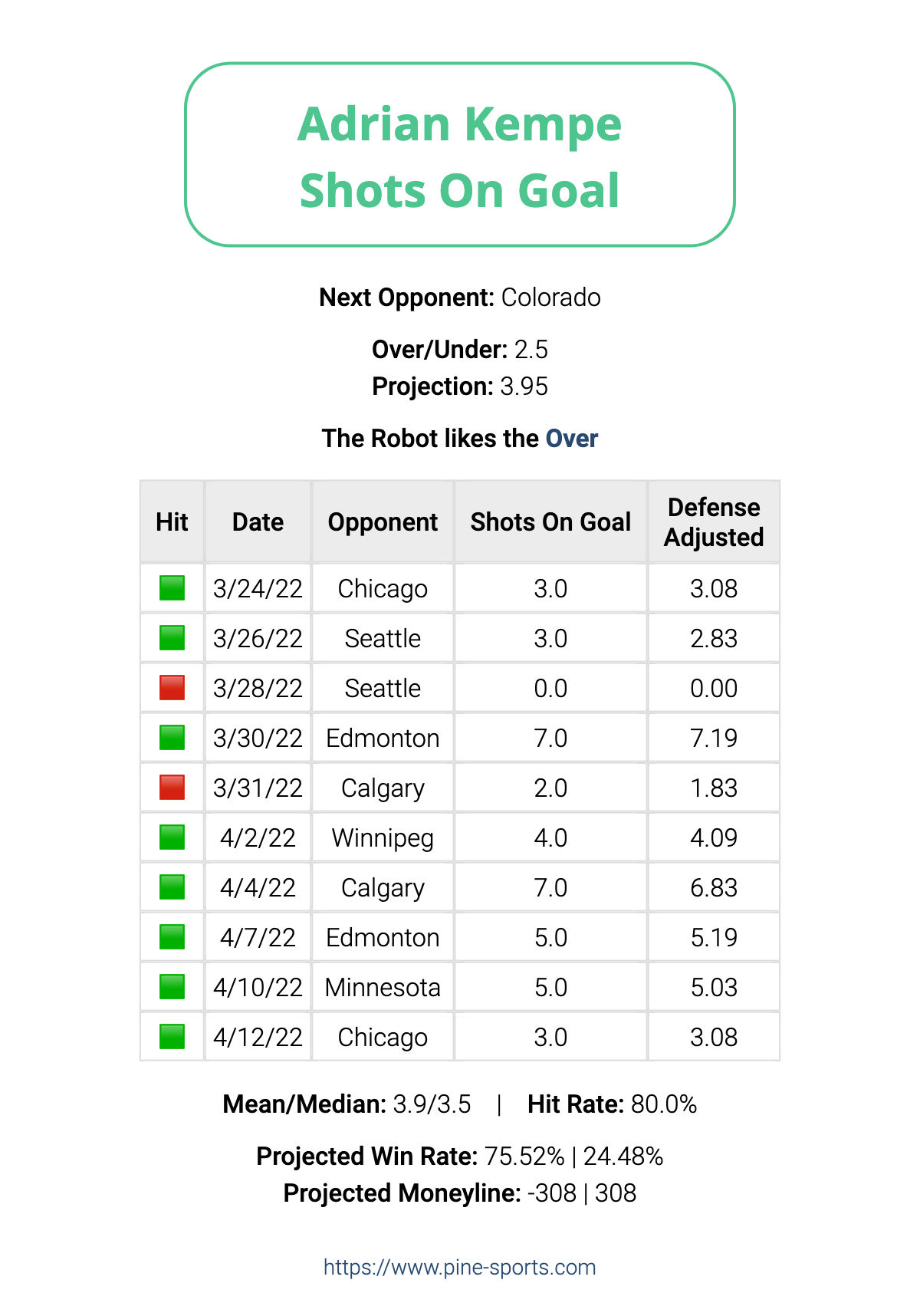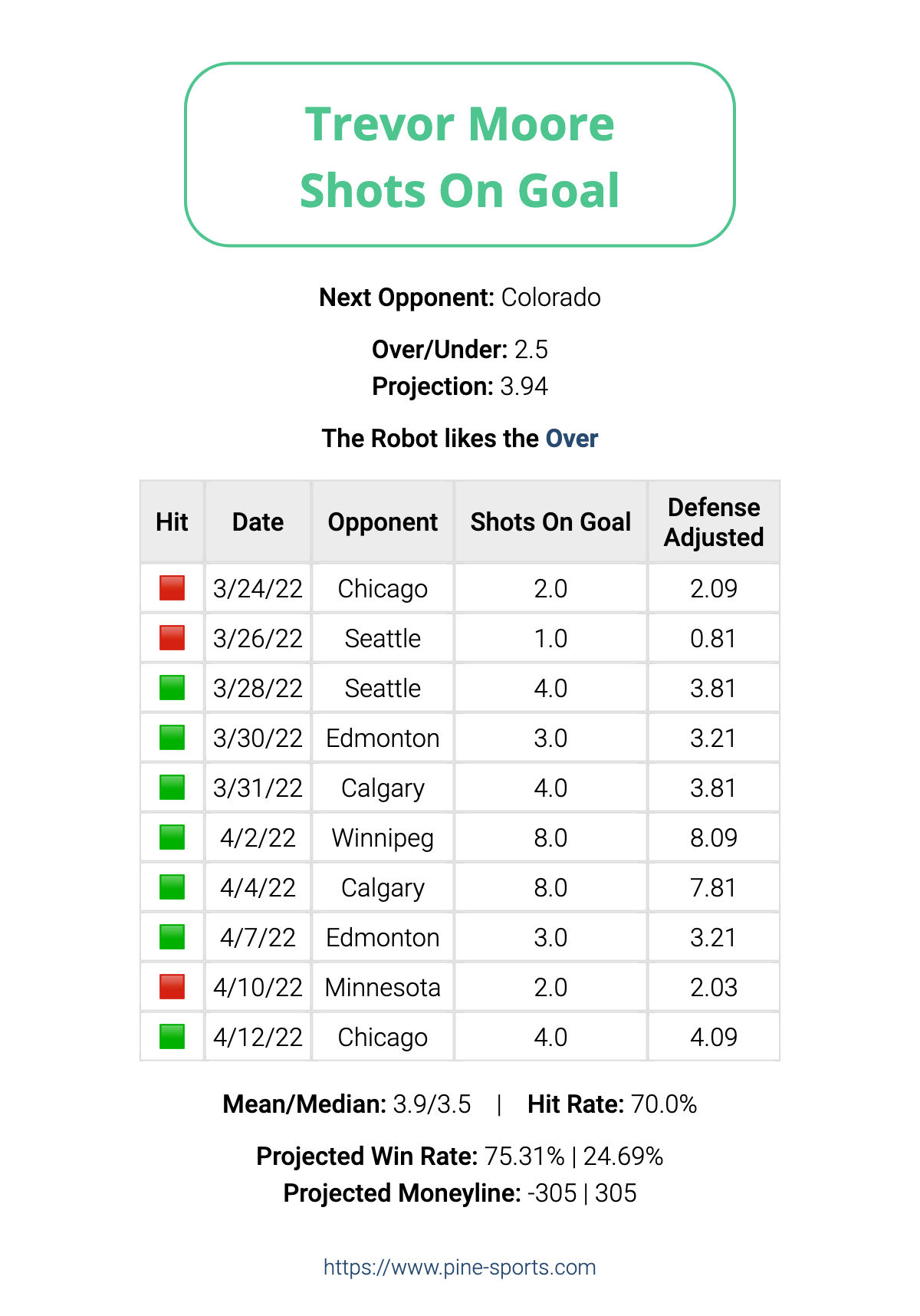 Both of these guys are projected to finish with 3.95 shots on goal, with a projected win rate at 75%. They've both been rolling, and being on different lines, their success is independent of each other.
Then you consider that Colorado is very generous to left and right wing shots, and the decision gets even murkier.
Lightbulb moment: why not both?
Why not, indeed.
Betting to win 1u: Adrian Kempe over 2.5 SOG (-115 DK)
Betting to win 1u: Trevor Moore over 2.5 SOG (-115 DK)
While Montreal is an awesome target tonight, I really don't trust anyone on Columbus to get the job done. I probably lean Zach Werenski, but if I don't love it, I have to stay away.
Good luck tonight!