Looking at Cam Johnson over 1,5 three-pointers in Game 3.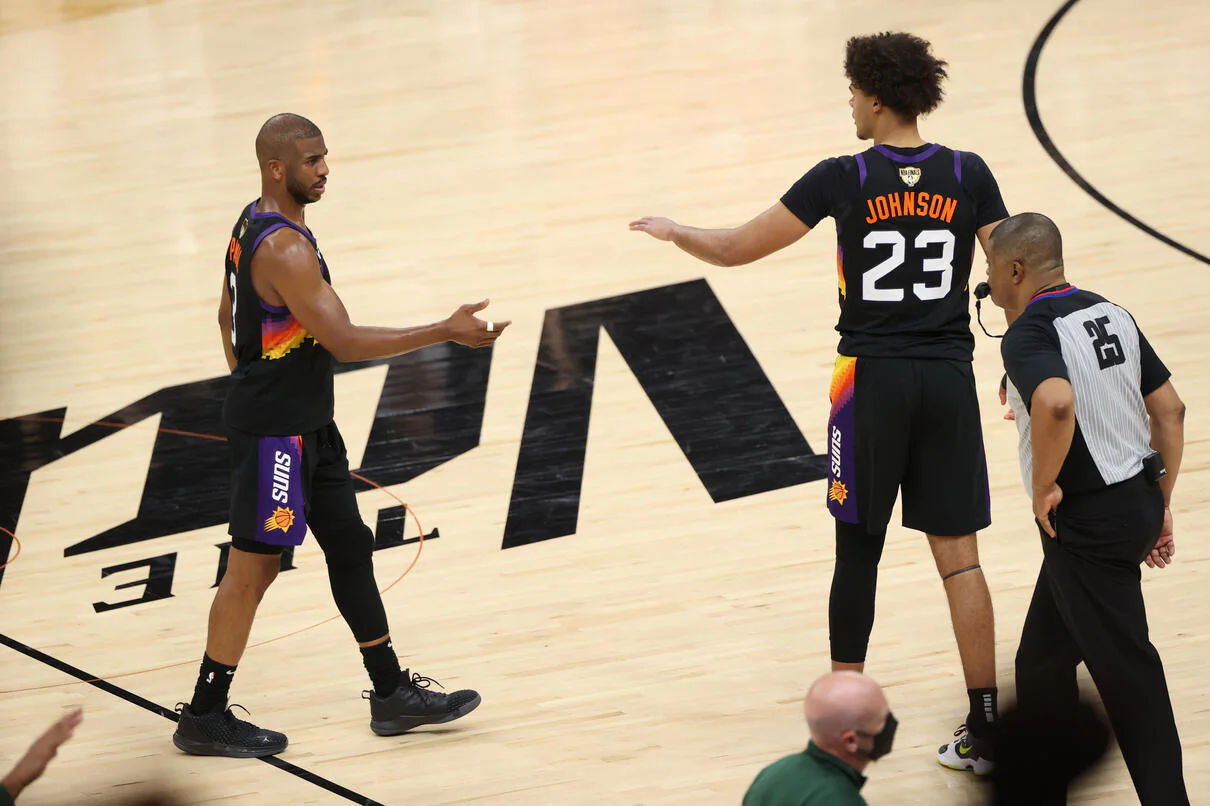 Hey, what's up everyone. I ended up winning Pine's first Lock It In Challenge, but more importantly we had great articles and analysis from all participants. In Game 2, I had Cam Johnson over 7.5 points which he hit, but just barely with 8 in 18 min. I discussed in that article that choosing over 1.5 3's may have been the better play, and so today I will be taking my own advice.
Cam Johnson's line is currently set at 1.5 three's made with +100 odds on the over.

Looking at Johnson's performance in the playoffs so far, he has hit the over in 10/17 games, 58.8%, including in his last 3 games in a row.

In games 1 and 2, Johnson played 20 and 18 minutes, respectively.  I expect him to receive a similar amount of playing time in Game 3.  In playoff games in which Johnson has played at least 18 minutes, he has hit at least 2 threes in 9/12 games, 75.0%.

Cam has been shooting an amazing 50% on 3's this postseason overall, which takes a slight dip to 48.6% when on the road compared to 52% at home.

In his matchups against Milwaukee this season, regular and postseason, Cam has hit over 1.5 3's in 4/4 games, 100.0%, with and average of 2.5 made on 5.25 attempts. This is likely due to Milwaukee being a great 3-point matchup for opposing shooters, as the Bucks defensive scheme allows for many wide open looks.

Over the entire season, he has hit the over in 49/77 games, 63.6%. In games with at least 18 minutes, the number becomes 42/64, 65.6%.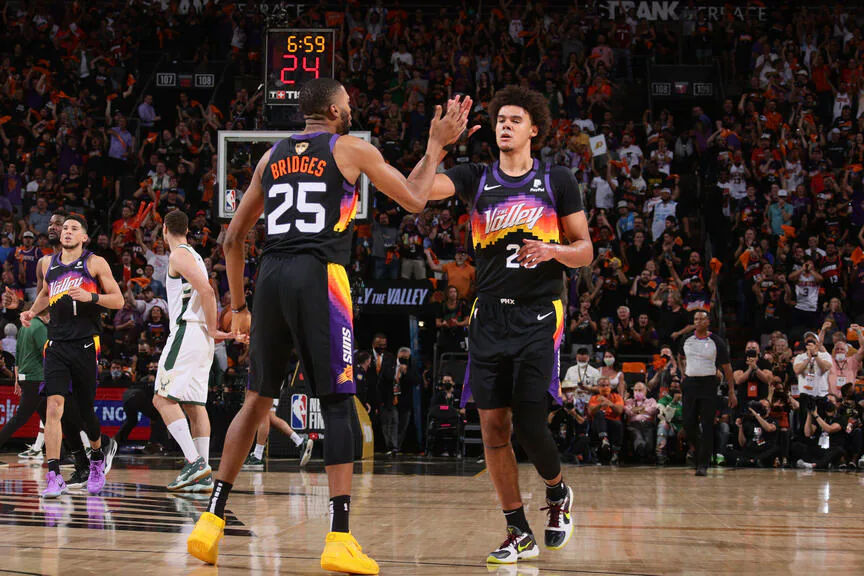 Overall, I like the trends and the fact that its at plus money. Go Bucks!