Taking a look at Cam Johnson over 7,5 points in Game 2.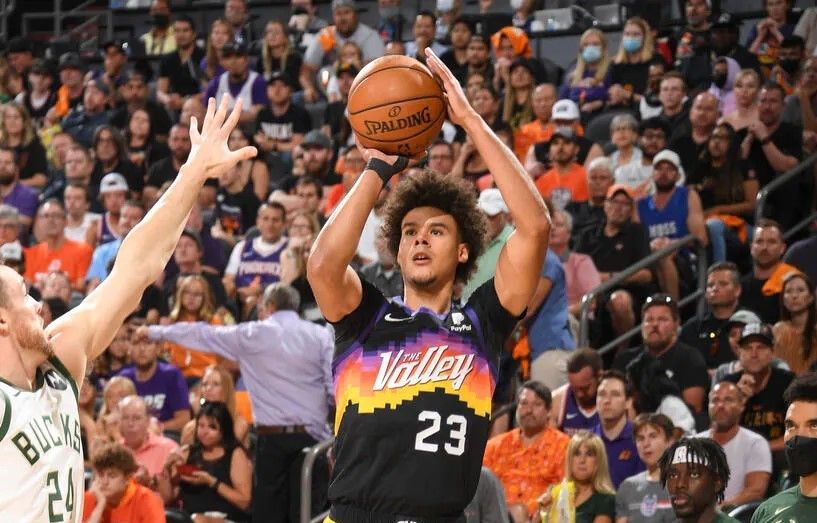 Here for my 4th LIIC pick. This and Giannis over 42.5 PRA from my previous article are my 2 picks for Game 2 of the NBA Finals. Now that it has been confirmed that Dario Saric is out with a torn ACL, this will likely lead to a shortened rotation and increased minutes for Cam Johnson. In Game 1, game Cam played 20 minutes and scored 10 points.
Currently, his points line is set at 7.5 with equal odds on the over and under at -115. 

To show you why I like the over, let's take a look at some data.
In these playoffs, Cam has had over 7.5 points in 8/16 games, 50.0%. Including 5 of his last 6 games.
At home, he has covered the line in 6/9 games, 66.7%, including his last 4 in a row.
Narrowing it down to playoff games in which Johnson played 20+ minutes, he has had at least 8 points in 7/11 games,  63%.
Taking a step back, Cam has hit the over on this line in 41/60 regular season games, 68.3%.
Focusing in on regular season games in which he played 20+ minutes, this number jumps to 40/52 games, 76.9%.
Focusing on his matchup, Milwaukee was the 2nd worst team in the league in terms of opponent 3 point field goal percentage. This bodes well for Cam Johnson, who scores 57.6% of his points from 3.

For this reason I wouldn't be opposed to placing the following parlay, as Cam scoring 8 or more is very correlated to him making at least 2 3's.
In games in which Cam scored over 7.5 points, he had over 1.5 3's made in 42/49 games, 85.7%.
This boosts the odds from -115 to +134 and is probably +EV but for my official play I will be sticking with just the over 7.5 points.
Something that is helpful for both plays is that Cam has been lighting it up from 3 in the playoffs, shooting just over 50% from downtown.
Also, Cam has had at least 8 points in all 3 matchups versus Milwaukee so far this season with totals of 9, 13, and most recently 10.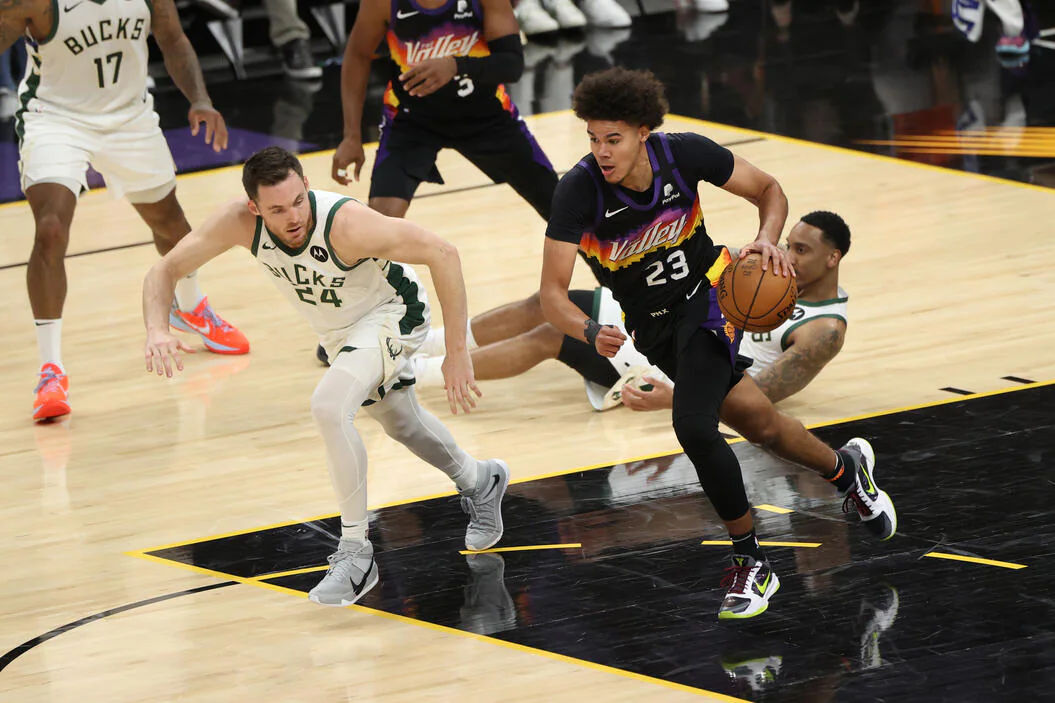 Overall, the trends for this play look good. Anyways, go Bucks!