Taking a look at Deandre Ayton over 15,5 points in Game 1.
To kick off the Lock It In Challenge, most participants have made some great pieces about the MLB slates. Considering I haven't watched a baseball game in a very long time I'll be sticking to what I'm familiar with, NBA. My Milwaukee Bucks, despite the injury to Giannis Antetokounmpo, beat out the Atlanta Hawks in 6 games, earning their spot in the finals to face off against Chris Paul and the Phoenix Suns.
Ayton's line for Game 1 is as follows. Currently, Antetokounmpo's status for Game 1 is unknown.


To show you why I like the over on his points, let's take a look at the data.
This postseason, Ayton has cleared the line in 9/16 games, 56%. Including in 5 of his last 6. Somewhat noteworthy is that Ayton has gotten 16 in all three Game 1's so far with totals of 21, 20 and 20. He seems to start hot and cool down throughout the series as teams better learn his tendencies.

Looking at Ayton's regular season games against Milwaukee, he had at least 16 points in each game.

His 17 point game came in only 29.8 minutes, which is far below what Ayton is receiving in these playoffs, as shown by the chart below.
If you don't include his 27 and 25 minute games, as they were due to massive blowouts, Ayton has averaged 37.3 minutes played this postseason. Including the 2 blowout games brings the average to 36.0. Due to this, I expect that we see a point total closer to his 20 in the game vs Milwaukee on April 19th.
Looking at the regular season, Ayton only had at least 16 points in 29/69 games, 42.0%. Not great.
Narrowing it down to games in which Ayton received at least 35 minutes, however, brings that number up to 9/13, 69.2%.

Also, in the playoffs, the Phoenix Suns have averaged 108.9 points per game as a team, with Ayton averaging 16.2 ppg. This means that on average he accounts for 14.876% of the team's points. 
According to this line via Bovada, the Suns are projected for 111.5 points in Game 1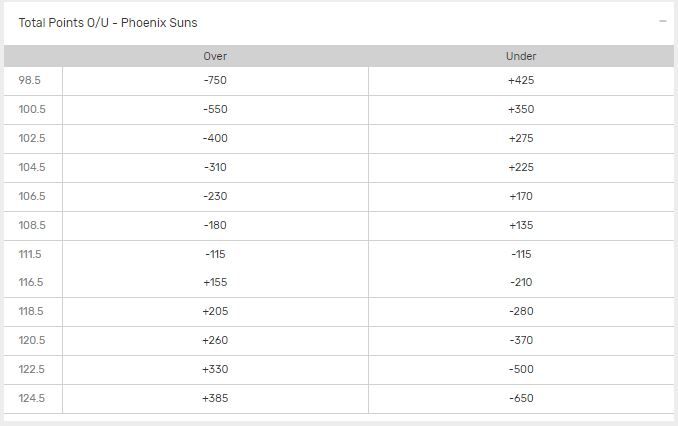 14.876% of 111.5 would give us a rough estimation of 16.59 points for Ayton in Game 1, one point over the line set.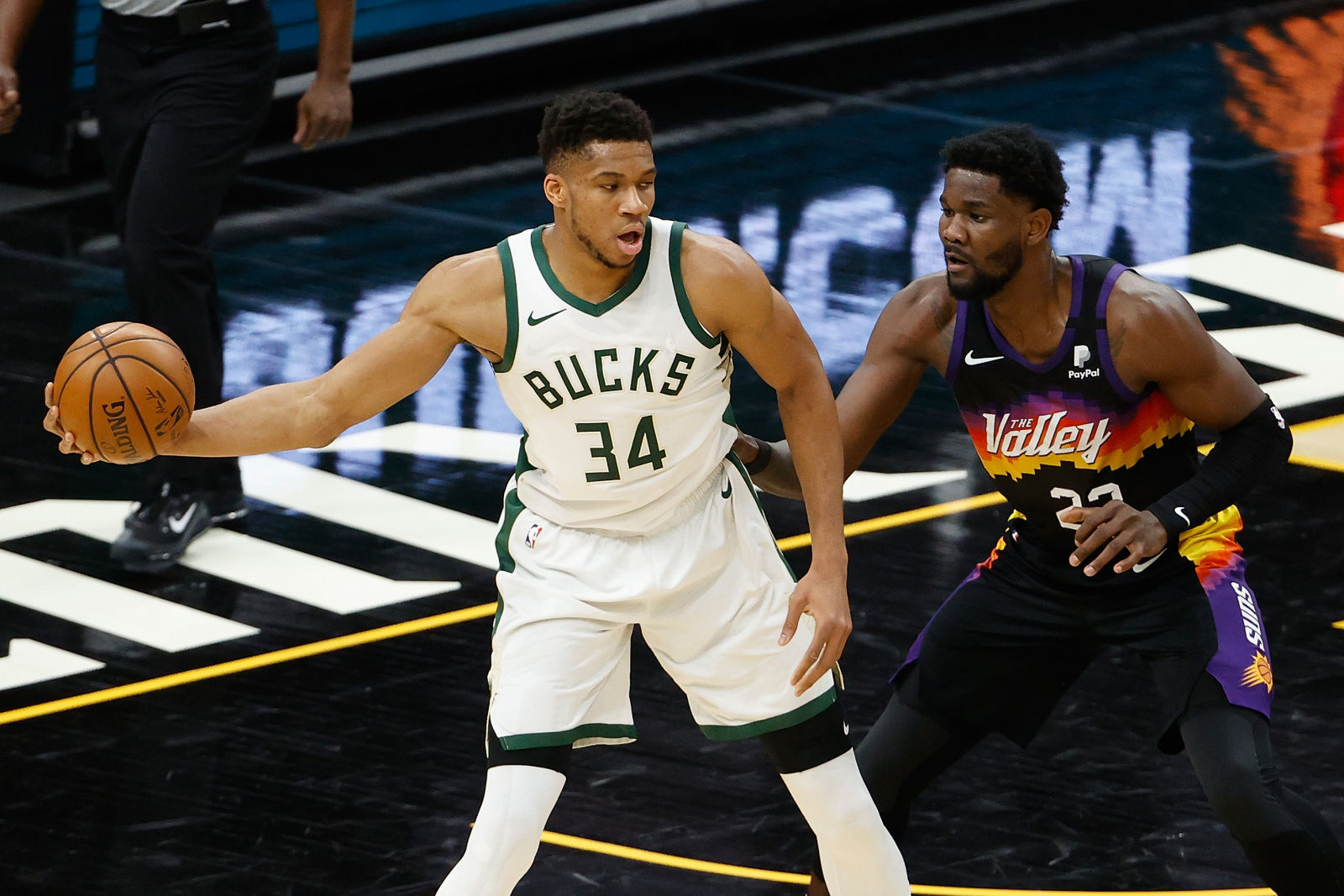 Giannis' unknown health adds an element risk to this play, but I think that Ayton will be able to clear this line regardless of whether Giannis plays or not. 
Anyways, go Bucks!