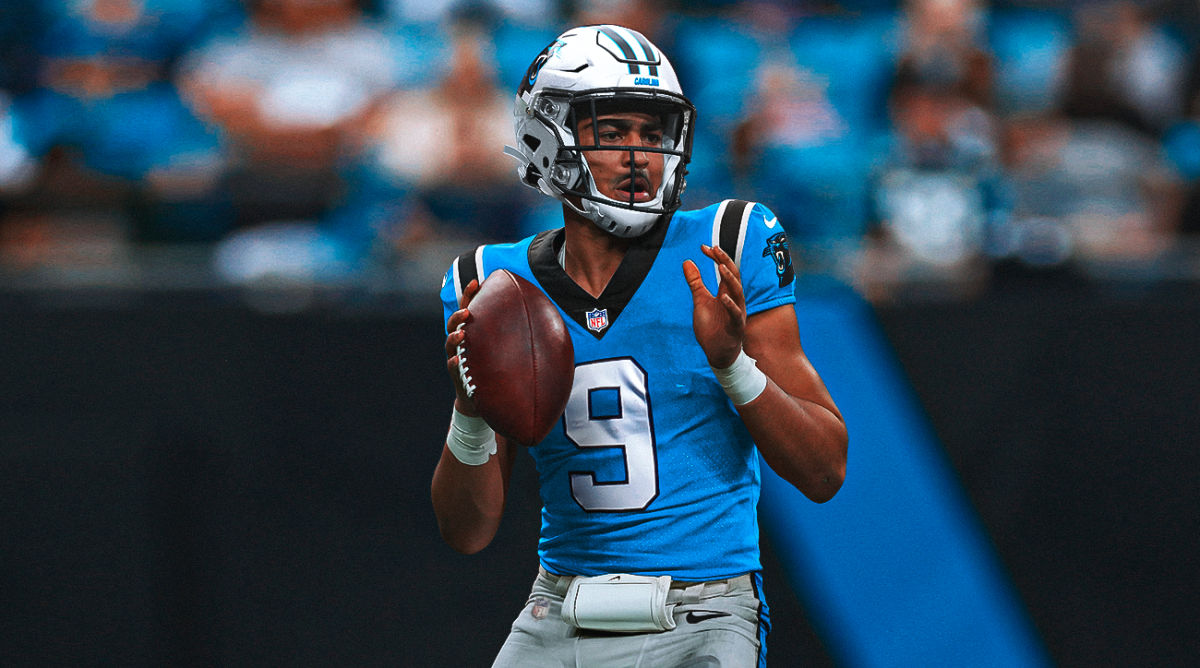 Pick #3: CAR o0.5 1H TDs (-190 BetMGM)
In this NFL betting play, we're focusing on the exciting matchup between the New Orleans Saints and the Carolina Panthers. Our bet centers on the Carolina Panthers scoring over 0.5 touchdowns in the first half. Here's why we believe the Panthers are poised for a bounce-back performance.
The Carolina Panthers had a challenging start to their NFL campaign, facing the Atlanta Falcons on the road. In that game, rookie quarterback Bryce Young made his NFL debut, and while he showed flashes of potential, he also encountered some expected rookie struggles. Young completed 20-of-38 passes for 146 yards, threw one touchdown, and had two interceptions. It was a learning experience for the young QB.
Despite the loss, there were positive takeaways for the Panthers. They managed 20 first downs compared to the Falcons' 13 and out gained their opponents 281 yards to 221. This demonstrates that the Panthers have the ability to move the ball effectively and put points on the board.
The Panthers have had success against their divisional rivals, the New Orleans Saints, in recent matchups. They have won three of the past four meetings and boast an impressive 3-1 record against the spread (ATS) in that span. When playing at home, the Panthers have won the last two meetings, and the Saints' last victory at Bank of America Stadium dates back to January 3, 2021, with a score of 33-7.
While Bryce Young faced some challenges in his NFL debut, there were glimpses of his potential. It's important to remember that young quarterbacks often go through growing pains but also show flashes of brilliance. With each game, Young is likely to gain more confidence and improve his performance.
The Panthers have a solid supporting cast, including running back Miles Sanders, who had a promising debut for the team. The defense also showed its capability in the season opener, putting the Panthers in a position to win.
Despite the Week 1 setback, there are reasons to be optimistic about the Carolina Panthers' offense. Facing a New Orleans Saints pass defense that was just okay in their opener, the Panthers have an opportunity to score touchdowns and put points on the board. With a talented young quarterback like Bryce Young and a favorable matchup, we expect the Panthers to cross the end zone at least once in the first half.
Keep an eye on this matchup as the Panthers aim to showcase their offensive potential and secure a victory at home against their divisional rivals.