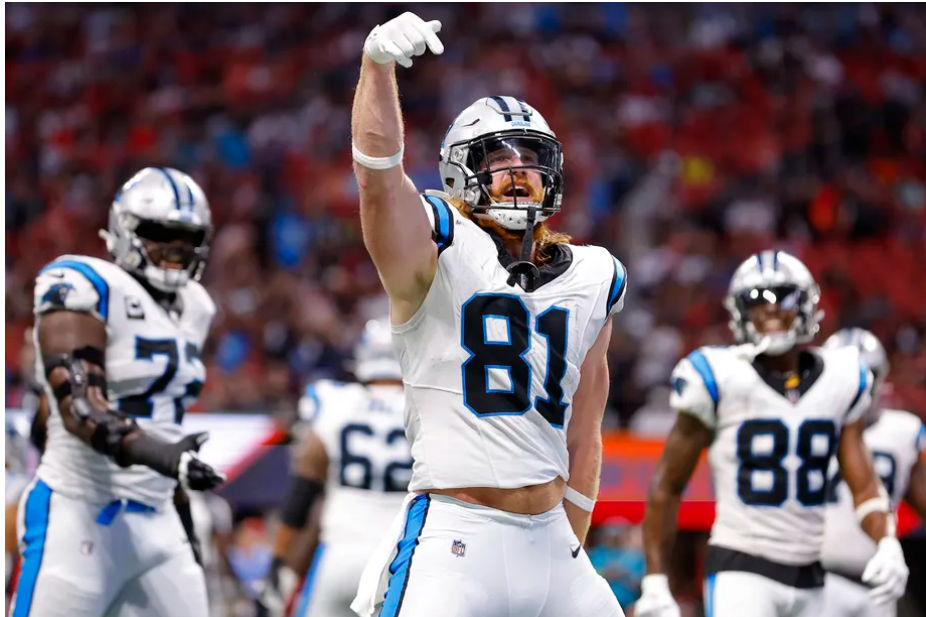 Pick #3: Hayden Hurst O3.5 Receptions +140 at Points Bet
Hayden Hurst is on a bit of a renaissance of sort. He found his way with the Bengals last year and parlayed that into a nice offseason contract with the Carolina Panthers. Although he has played just one game for the Panthers, two things are clear. One, Frank Reich has a clear game plan to use Hurts and, two, Bryce Young likes to get the ball to Hurst.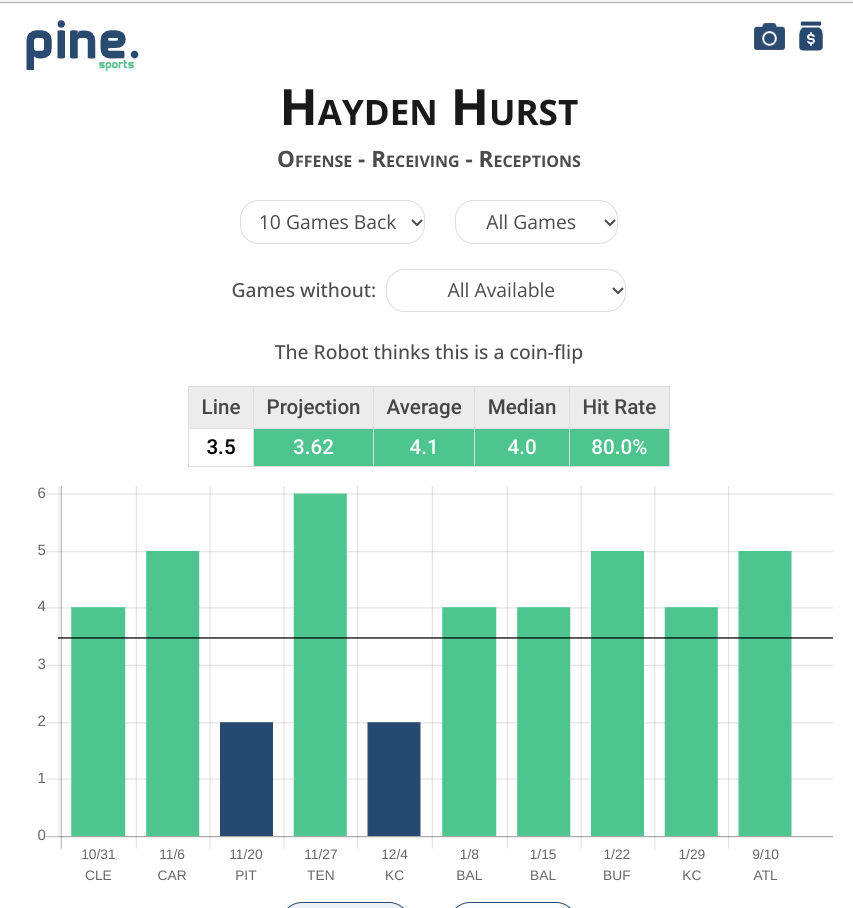 Against the Falcons, Hurst led all Panthers' with 7 targets, which led to 5 catches. He is clearly a focal point of this offense. In his last 10 games overall, Hurst has 4+ catches in 8 games, including 5 straight cashes. Coach Frank Reich is no stranger to getting TEs involved in his offense working both with the Eagles and the Colts.
The Saints have been a stingy defense, however, the have been susceptible to TE catches. In 17 games last season, opposing TEs had 4+ catches in 10 games (65%). Teams that focus on involving the TE (Philly, Pitt, Minn) all hit this line with ease. Hurst and the Bengals cruised past this line last year as well This lines just does not make any sense at plus money and is an overreaction to what the Saints D did to the Titans last week - a team not know for TE play or involvment.