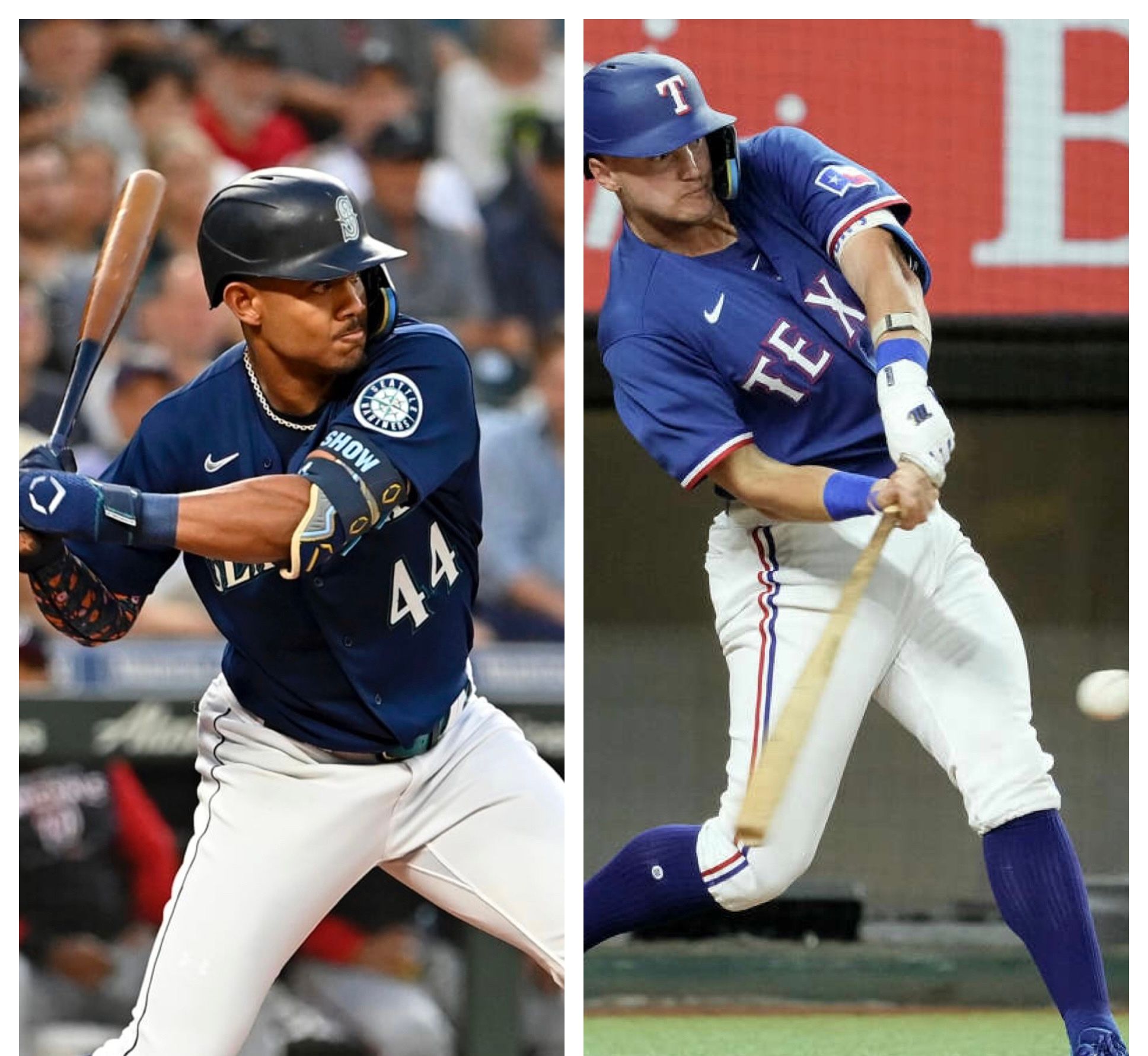 Betting the over on Josh Jung and Julio Rodriguez's combined hits in the upcoming Texas Rangers vs. Seattle Mariners game is a savvy move, as both young sluggers have been tearing it up at the plate. 
If you're a fan of high-quality hitting, look no further than the Texas Rangers and Seattle Mariners' upcoming MLB showdown, where two of the game's brightest young stars, Josh Jung and Julio Rodriguez, are set to light it up at the plate. With the over/under line for their combined hits sitting at just 0.5, it's time to smash that over button.
First, let's talk about the Texas Rangers' Josh Jung. This 24-year-old phenom went on an absolute tear in May, racking up over 30 hits in the month while providing some serious pop in the Rangers' lineup. With a slash line that would make even the most seasoned MLB fan drool, Jung has been a driving force behind the Rangers' recent success, helping them to an 18-9 record last month – their highest win percentage in any month since June 2016. If that's not enough to convince you that Jung is a solid bet to get at least one hit in the upcoming game, consider this: Jung currently has a 14 game hitting streak and has had a hit in 18 of his last 20 games! 
Let's shift our focus to the Seattle Mariners' 21-year-old outfielder, Julio Rodriguez. This young gun has been a bright spot for the Mariners' offense, clubbing three home runs in his past six games and showing no signs of slowing down. With a swing that's smoother than butter and an eye for the strike zone that's beyond his years, Rodriguez has been a force to be reckoned with in the Mariners' lineup. Julio has been really feeling himself with a hit in 9 of his last 10 games  
Now, let's talk about the upcoming game itself. Both the Rangers and Mariners are sending quality pitchers to the mound with Jon Gray and Luis Castillo toeing the rubber for their respective teams. While both pitchers have been solid this season, they've also shown some vulnerability. Castillo, in particular, took a loss against these very same Rangers back on May 10, giving up three runs on eight hits over five innings. That game may have been Castillo's only career appearance against the Rangers, but it shows that Texas's bats, including Jung's, can get to him.
As for Gray, he may have thrown seven innings of one-run ball in his last outing against the Mariners, but don't let that fool you into thinking he's untouchable. Remember, even the best pitchers have off days, and with the likes of the hot swinging Julio Rodriguez waiting in the wings, you can bet the Mariners' offense will be looking to make some noise in this matchup. This game has all the makings of a high-energy, competitive showdown, and in games like these, the best hitters tend to rise to the occasion.
When it comes to betting the over on Josh Jung and Julio Rodriguez's combined hits in the upcoming Texas Rangers vs. Seattle Mariners game, the numbers, recent performances, and matchup dynamics all point to a solid opportunity to cash in on these young studs' abilities at the plate. Get ready for an electrifying display of hitting prowess, and don't forget to smash that over button. Let's lock this in and CASH OUT!
Parlay: Jung/Rodriguez 1+ Hit (+125)
JP👊🏾🤑