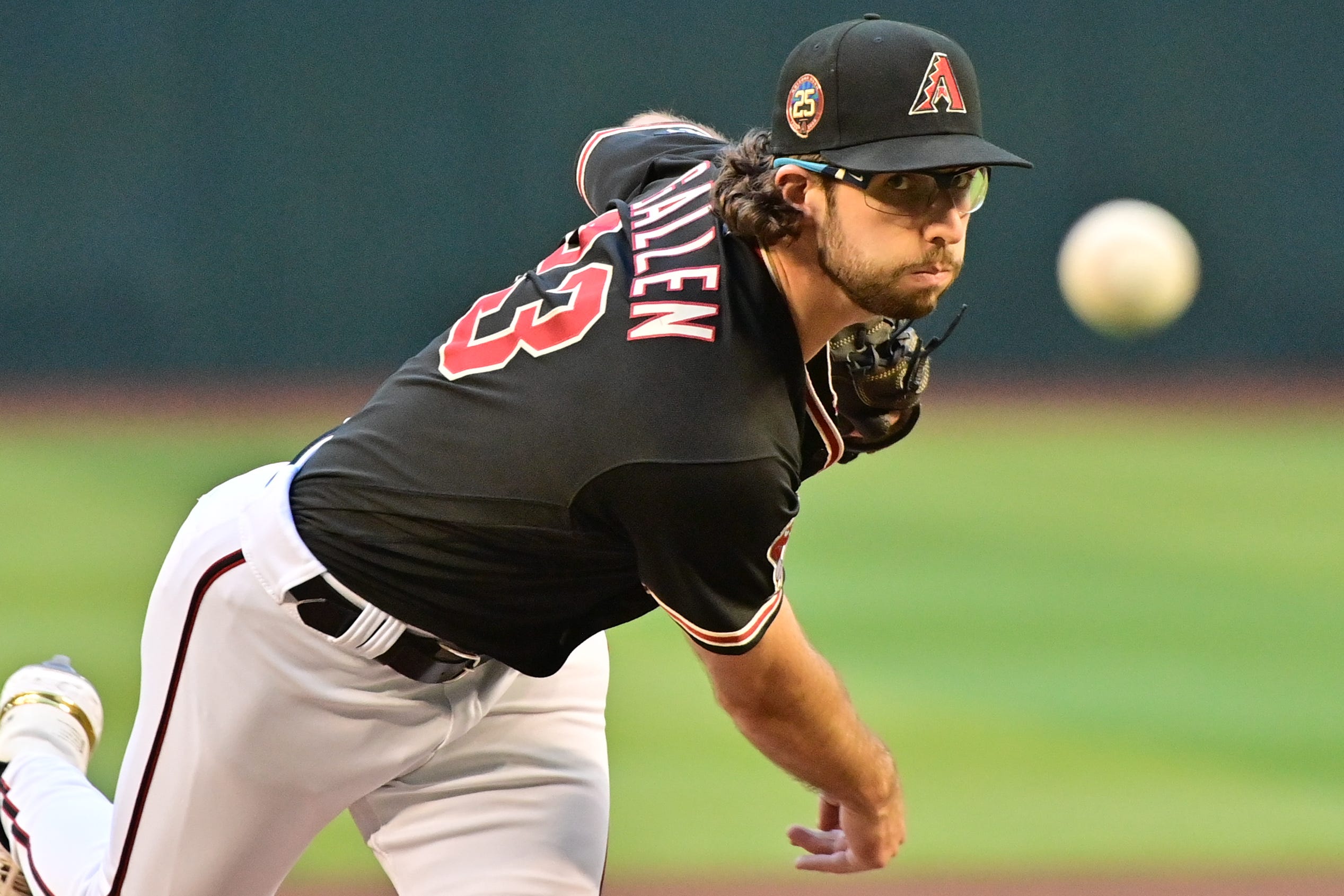 Pick #6: Arizona Diamondbacks F5 -0.5 (-170 PointsBet)
The Arizona Diamondbacks are primed to win against the Colorado Rockies, covering the first five innings spread of -0.5.
As we gear up for the face-off between the Arizona Diamondbacks (31-23) and the Colorado Rockies (24-31), it's time to discuss why the Diamondbacks are the team to watch in tonight's matchup. With a powerhouse like Zac Gallen on the mound, there's no doubt that the Diamondbacks will be a force to reckon with in the first five innings.
Zac Gallen, one of baseball's best pitchers, has been absolutely lights out at home this year. In fact, he's recorded a W in 5/5 at home, boasting an incredible 0.77 ERA. With only three earned runs in 35 innings pitched at home, Gallen is set to keep the Rockies' bats quiet tonight. As the second-place team in the NL West, the Diamondbacks' hitters have been on fire, batting a collective .263, ranking them second in the NL.
On the other side, the Rockies have not been very strong on the road vs RHPs this year, ranking 25th in weighted runs created plus (wRC+). Pitching for the Rockies is Kyle Freeland, who has not been too shabby, but his 31st percentile expected batting average (xBA) and 49th percentile expected ERA (xERA) aren't quite on par with Gallen's elite performance. With the Rockies' 9-17 road record, it's clear that they struggle away from their home turf.
Arizona's lineup, featuring heavy hitters like Lourdes Gurriel Jr. and Pavin Smith, will be a challenge for Freeland. Gurriel Jr. has been racking up the stats with 14 doubles, two triples, and nine home runs while hitting .319. Smith, although struggling in the past 10 games (4-for-39), has shown power with three home runs during that stretch. The Diamondbacks' bats will be ready to pounce on any mistakes Freeland makes, and with their impressive record at home (16-12), there's no doubt they'll bring the heat.
Now, let's talk about the Rockies' offense. Ryan McMahon has been a bright spot for the team, with 15 doubles, two triples, eight home runs, and 31 RBI while hitting .253. Randal Grichuk has also been hot lately, going 15-for-36 with four doubles in the past 10 games. However, the Rockies' overall 8-2 record when hitting two or more home runs suggests that they rely heavily on the long ball, which might not be easy to come by against Gallen's dominant pitching.
With both teams' stats and performances in mind, the Arizona Diamondbacks are in a great position to cover the first five innings spread of -0.5. Gallen's jaw-dropping home record, combined with the Diamondbacks' strong hitting and the Rockies' struggles on the road, all add up to a compelling case for Arizona to come out on top tonight.
So, buckle up, baseball fans, and get ready for an exciting showdown between these NL West rivals. While nothing in sports is ever certain, the data and stats point to a thrilling game with the Arizona Diamondbacks emerging as the team to beat. And remember, you heard it here first.