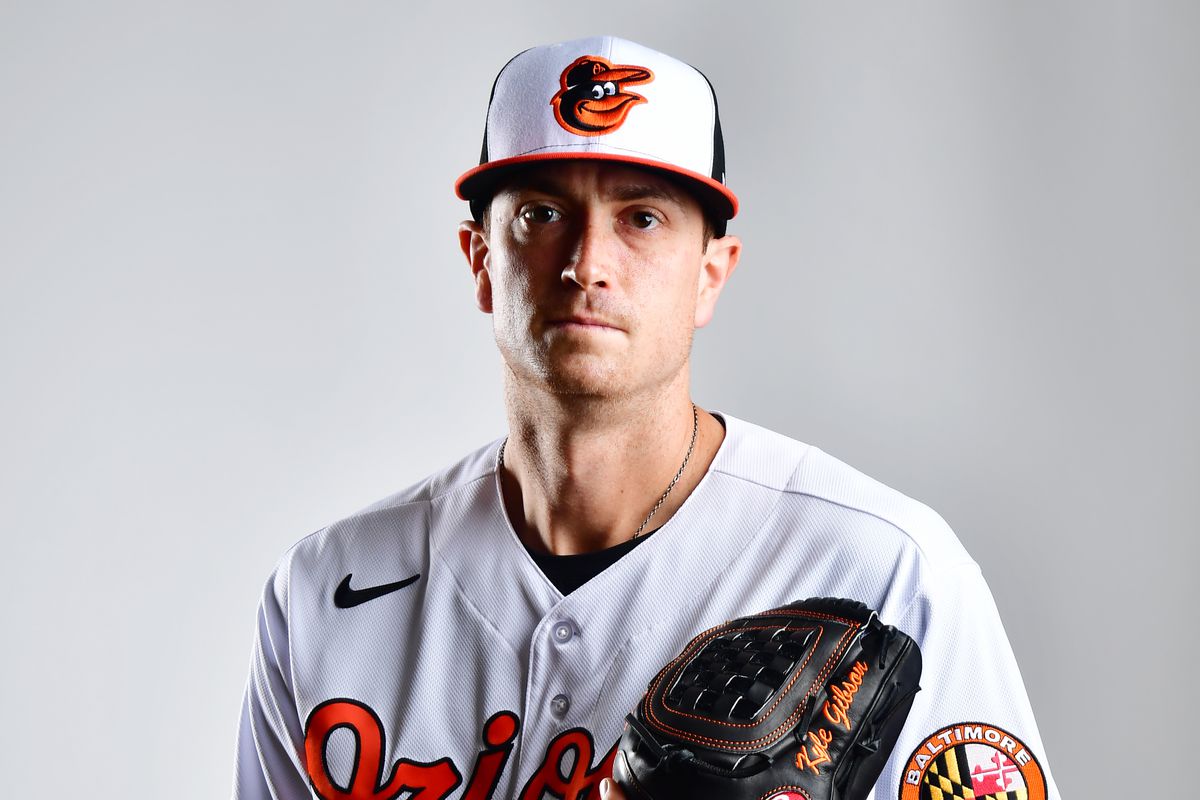 Pick #5: Baltimore Orioles ML (-140 DraftKings)
The Baltimore Orioles are primed to snatch a victory against the Cleveland Guardians in today's MLB showdown, as their ace right-hander, Kyle Gibson, faces a struggling Cleveland offense.
Buckle up, sports fans, because we're about to witness a classic Orioles triumph over the Guardians tonight. With Kyle Gibson on the mound, Baltimore is in for an epic showdown against a Cleveland squad that's been consistently floundering against right-handed pitchers on the road.
Gibson has been nothing short of a revelation for the Orioles this season. The right-hander has notched six quality starts in his campaign, three of which have come in his last four outings. Talk about a hot streak! And let's not forget, Gibson has been working as the ace for a thriving Orioles squad, posting six wins and a respectable 3.82 ERA through 11 starts. These impressive stats should have Guardians fans quaking in their boots.
On the flip side, the Guardians' offense has been in a downward spiral lately, especially when facing right-handed pitchers on the road. Over the past month, they've recorded a dismal -15.9 wRAA, a .265 BABIP, and a shockingly low .110 ISO against right-handers. It's not a pretty sight, folks.
In addition, Baltimore's lineup boasts some serious firepower. They've been hitting the ball hard all season, and their consistent performance has kept them in contention in a competitive division. With Gibson on the mound, the Orioles won't need to rely solely on their offense to carry them to victory – they've got a bona fide ace ready to shut down the struggling Guardians.
So, what does all this mean for tonight's game? Well, it's pretty simple: the Orioles have a dominant right-hander on the mound in Gibson, while Cleveland's offense has been sputtering against righties on the road. Add in the potential upheaval in the Guardians' rotation, and it's clear why Baltimore is poised to come out on top in this matchup.
Of course, anything can happen in baseball – that's what makes it such a thrilling sport. But based on the current state of both teams and the undeniable prowess of Kyle Gibson, it's hard not to feel confident in the Orioles' chances of taking down the Guardians tonight.
So, sports fans and bettors alike, keep your eyes peeled for this exciting showdown – it's sure to be a nail-biter. And if you're looking for a savvy pick, the Baltimore Orioles are a strong choice to come out on top in this MLB clash. Here's to an action-packed game and, fingers crossed, an Orioles win!