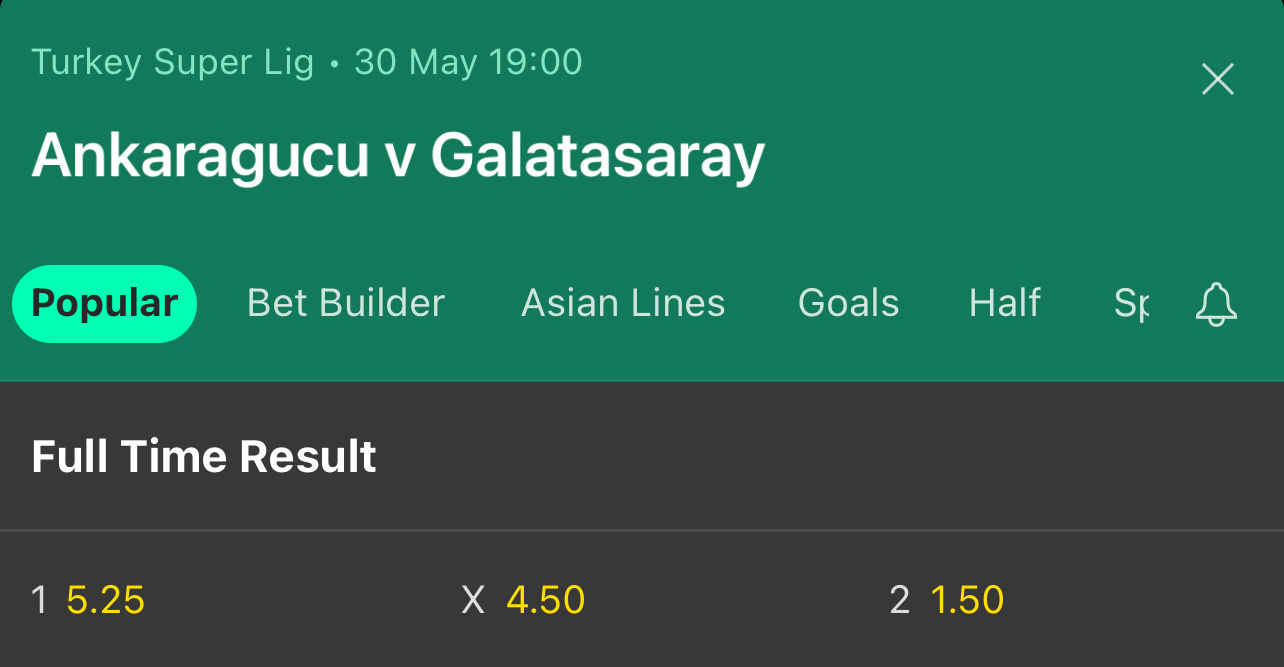 Pick 5: Galatasaray to Win (1.50 Bet365)
With two games to go in the league, Galatasaray have a 5 point lead from their biggest city rivals of Fenerbahce. A win tomorrow would mean that Galatasaray are officially the Turkish Champions of 2023, and anything else, combined with a victory of Fenerbahce against Antalyaspor, would mean that the title would be decided in the final match-day, where Galatasaray has to play … well you guessed it Fenerbahce. Who in hell would want to leave the fate of the title between two Turkish giants, be decided on one of the hottest games in Europe. It would sure make a good script for a Netflix movie, but if you are in the Galatasaray team, you for sure don't care how cool it is to win the title in a final against your city rivals.
Ankaragucu on the other hand is still not safe from relegation mathematically, but a 4 point lead two games before the end in the bottom of the table is a pretty big gap.
Galatasaray should be able to pull a win tomorrow and go back to Istanbul carrying the trophy. 🍀