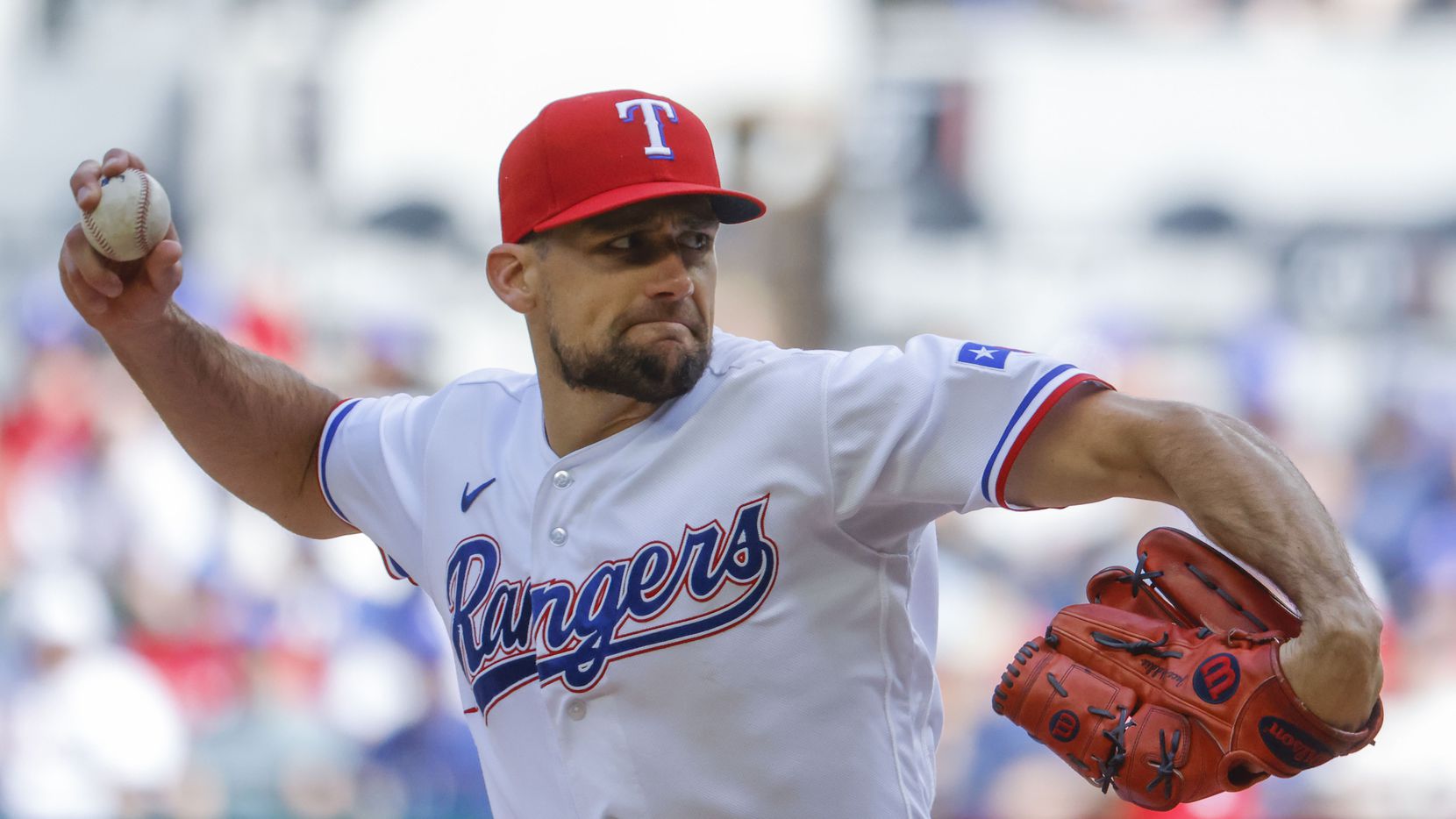 Pick #4: Texas Rangers F5 ML (-175 DraftKings)
Expect the Texas Rangers to dominate the first five innings in their game against the Detroit Tigers today, with Nathan Eovaldi outshining Matthew Boyd. 
If you're looking for some MLB action to follow, look no further than the Texas Rangers taking on the Detroit Tigers today. The Rangers have been on fire against left-handed pitchers (LHPs) on the road recently, and it's time to dive into the stats that make them the squad to watch.
Over the past month, the Rangers have been crushing LHPs on the road, putting up an impressive .885 OPS and a .409 BABIP. Their weighted runs above average (wRAA) is 11.6, showing just how much they've been outperforming their competition. And today, they'll face Matthew Boyd, a lefty who's been struggling to keep runs off the board.
Boyd has given up two or more runs in eight of his nine starts this season. In fact, he's been quite fortunate that his bullpen saved him in his last start, or he'd be looking at a full nine-out-of-nine record. To make matters worse for the Tigers, Boyd's home stats are far from impressive, with a dismal 8.64 ERA and a 2.04 WHIP over 16.2 innings.
On the other side of the mound, we have Nathan Eovaldi, who's been on an absolute tear lately. In four of his last five outings, he's pitched eight or more innings, racking up seven consecutive quality starts in the process. The 33-year-old right-hander has a 2.60 ERA, a 0.97 WHIP, and a 66:11 K:BB ratio through a league-leading 69.1 innings. It's safe to say he's been in a groove, and Rangers manager Bruce Bochy couldn't be happier with his performance.
Eovaldi's diverse arsenal of pitches – fastballs, splitters, cutters, and curveballs – has kept batters guessing, and his cutter proved to be a game-changer in his last outing. With his ability to adjust his pitch selection based on the opposition's tendencies, Eovaldi is a force to be reckoned with on the mound.
The Rangers' recent success isn't limited to their pitching, though. Despite losing 3-2 to Baltimore on Sunday, they've won seven of their last nine games. Adolis Garcia, who's hit 14 homers so far this season, may be in a home run drought since May 19, but his presence in the lineup remains a threat to opposing pitchers.
Meanwhile, the Tigers are coming off a series victory against the Chicago White Sox, having taken three out of four games. They managed to snatch a 6-5 win on Sunday after blowing a three-run lead, showing some resilience and fight. However, they'll need more than just grit to overcome the red-hot Rangers and Eovaldi's dominance on the mound.
So, if you're looking for a game to keep an eye on, don't miss the Texas Rangers going up against the Detroit Tigers. With the Rangers' prowess against LHPs on the road, Eovaldi's incredible run, and Boyd's struggles, the odds seem to be in favor of the Rangers taking control of the first five innings. Grab some snacks, sit back, and enjoy the show – this is going to be a showdown you won't want to miss.