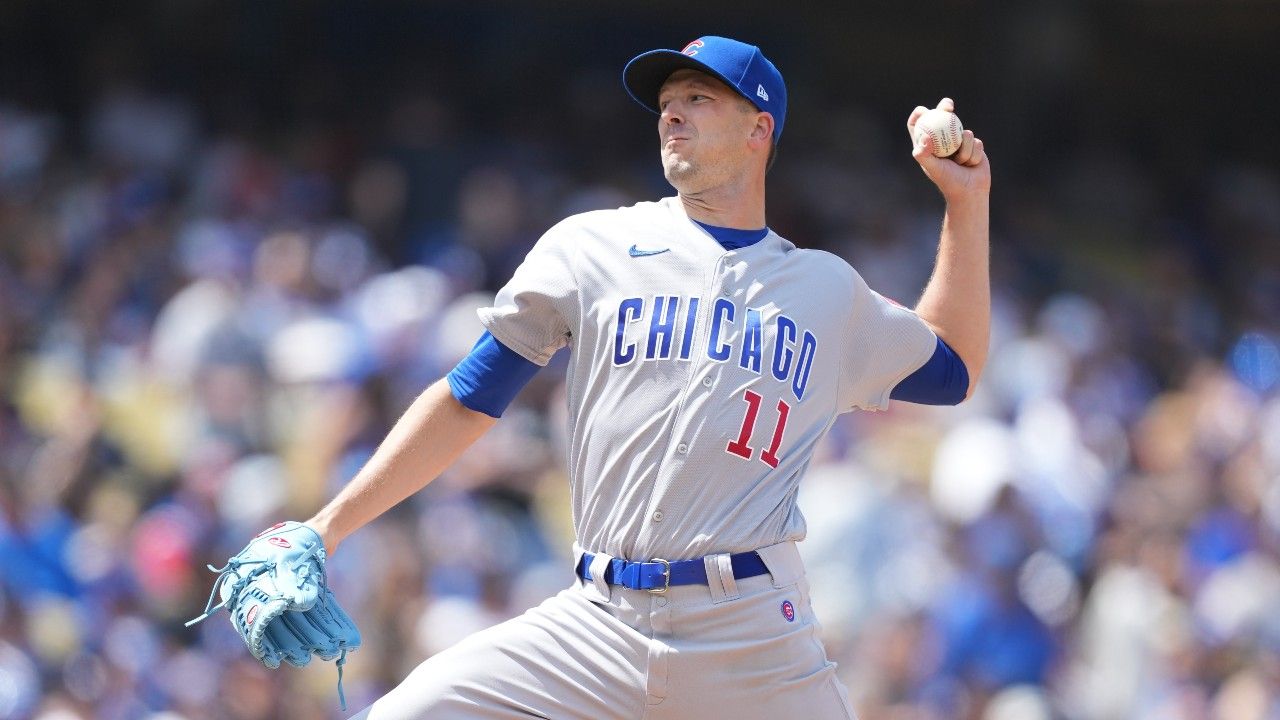 Pick #1: Chicago Cubs F5 ML (-152 Barstool)
Drew Smyly's incredible home performance and the Chicago Cubs' advantage in the first five innings make them the favorite to win in this battle of NL Central bottom feeders.
As the Cubs and Reds continue their battle at the bottom of the NL Central, the Chicago Cubs are gearing up to face a Reds team that just took two games at Wrigley Field this weekend. However, don't let that initial outcome fool you, as the Cubs look to avoid the sweep with their secret weapon, Drew Smyly. He has been absolutely dominant since his first start this season.
Since that first start, the left-hander has posted a 2.13 ERA, 0.83 WHIP, and 48:10 K:BB over 50.2 innings. He's given up two or fewer runs in nine straight starts, and his home performance has been nothing short of spectacular. With some very pitcher-friendly weather expected today, Smyly is set to shut down the Reds' offense and give the Cubs a much-needed boost.
On the other side of the mound, the Reds are dealing with one of the worst pitchers in May: Ashcraft. He's been tagged for at least seven runs in three of his last four starts, serving up five homers in 17.1 innings over that stretch. His ERA has skyrocketed from 2.00 to 5.57 during his disastrous May, and facing a dominant pitcher like Smyly is not going to do him any favors.
With Ashcraft's struggles in mind, the Cubs' offense should have no problem taking advantage of the situation and putting runs on the board. The team's ace on the mound and a weak opposing pitcher make this an ideal opportunity for the Cubs to bounce back from their recent losses and secure a win.
The Cubs have a better starting pitcher and come into this game with a chip on their shoulder after their previous losses. Oddsmakers may expect the Cubs to win, but there's no denying the facts: the Cubs have the tools and the talent to win or at least stay close. So, if you're a savvy bettor looking for a solid pick, the Cubs are the way to go.
Drew Smyly's dominance on the mound, Ashcraft's recent struggles, and the Cubs' offensive prowess against lefties make them the favorite to come out on top in this matchup. While nothing is ever a "sure thing" in the world of sports betting, the Cubs are well-equipped to bounce back from their recent loss and secure a win against the Reds. So get ready, Chicago fans, because this game is shaping up to be an exciting showdown that you won't want to miss.