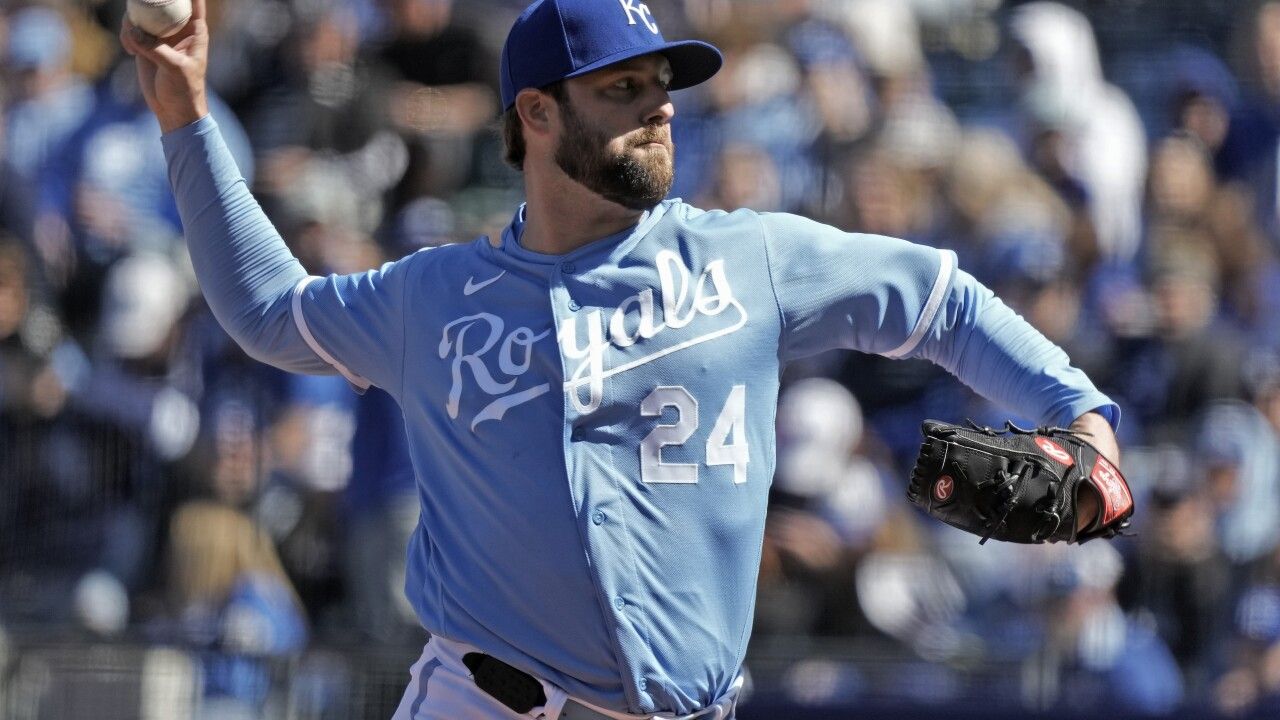 Bank on Jordan Lyles allowing over 2.5 earned runs in the upcoming MLB game between Kansas City and Washington, as his recent stats show a trend that's hard to ignore. 
As the Kansas City Royals prepare to face off against the Washington Nationals, all eyes are on Royals' starting pitcher Jordan Lyles. With an abysmal 0-8 record and a 7.15 ERA, it's no wonder that bettors and fans alike are expecting Lyles to struggle in this matchup. But as we dig deeper into the stats, it becomes clear that the smart money should be on Lyles allowing over 2.5 earned runs in this game – a trend he has consistently hit in his last five starts.
To start, let's look at Lyles' overall performance this season. He's averaging 7.15 earned runs allowed per game, the worst in the MLB. It's no secret that Lyles has been struggling, and these numbers don't paint a pretty picture for the Royals in their upcoming game against the Nationals.
When it comes to recent trends, Lyles' stats over the last 10 games are telling. Over the last 10 games, he's averaging 4.3 earned runs allowed, with more than 2.5 earned runs allowed in 8 of those games. But when we look at his last five games, the numbers get even worse – a staggering 5.6 earned runs allowed per game, with over 2.5 earned runs allowed in all five games.
While it's true that past performance doesn't guarantee future results, it's hard not to see a pattern emerging here. Lyles has consistently struggled to keep his earned runs allowed below 2.5, and that's not likely to change as he faces a Nationals team that's been finding its offensive groove recently. With 52 runs generated in their past 10 games, Washington's offense is poised to take advantage of Lyles' struggles on the mound.
It's not just the Nationals' recent offensive surge that should have bettors eyeing the over on Lyles' earned runs allowed. Washington's lineup boasts some serious talent, with players like Lane Thomas and Ildemaro Vargas heating up. Thomas is currently riding a 10-game hitting streak, batting .366 with three home runs, while Vargas has hit safely in six of eight games since returning from injury, boasting a .440 batting average.
Even Nationals manager Dave Martinez has been singing the praises of his players, particularly Vargas, saying, "He goes out there and plays with a lot of fun, a lot of energy." This energy and offensive firepower will undoubtedly be a challenge for Lyles as he takes the mound against Washington.
All of this data points to one clear conclusion: Jordan Lyles is likely to allow over 2.5 earned runs in the upcoming game against the Washington Nationals. While there are no guarantees in sports betting, the trends and stats paint a compelling picture that savvy bettors can't ignore. So, if you're looking for a play with some serious potential, don't shy away from taking the over on Lyles' earned runs allowed – it's a trend that's simply too hard to overlook.
Official Play- Jordan Lyles o2.5 Earned Runs -125 (1.5 Units)
Written By Rosser Sports (@Rosser_Sports)