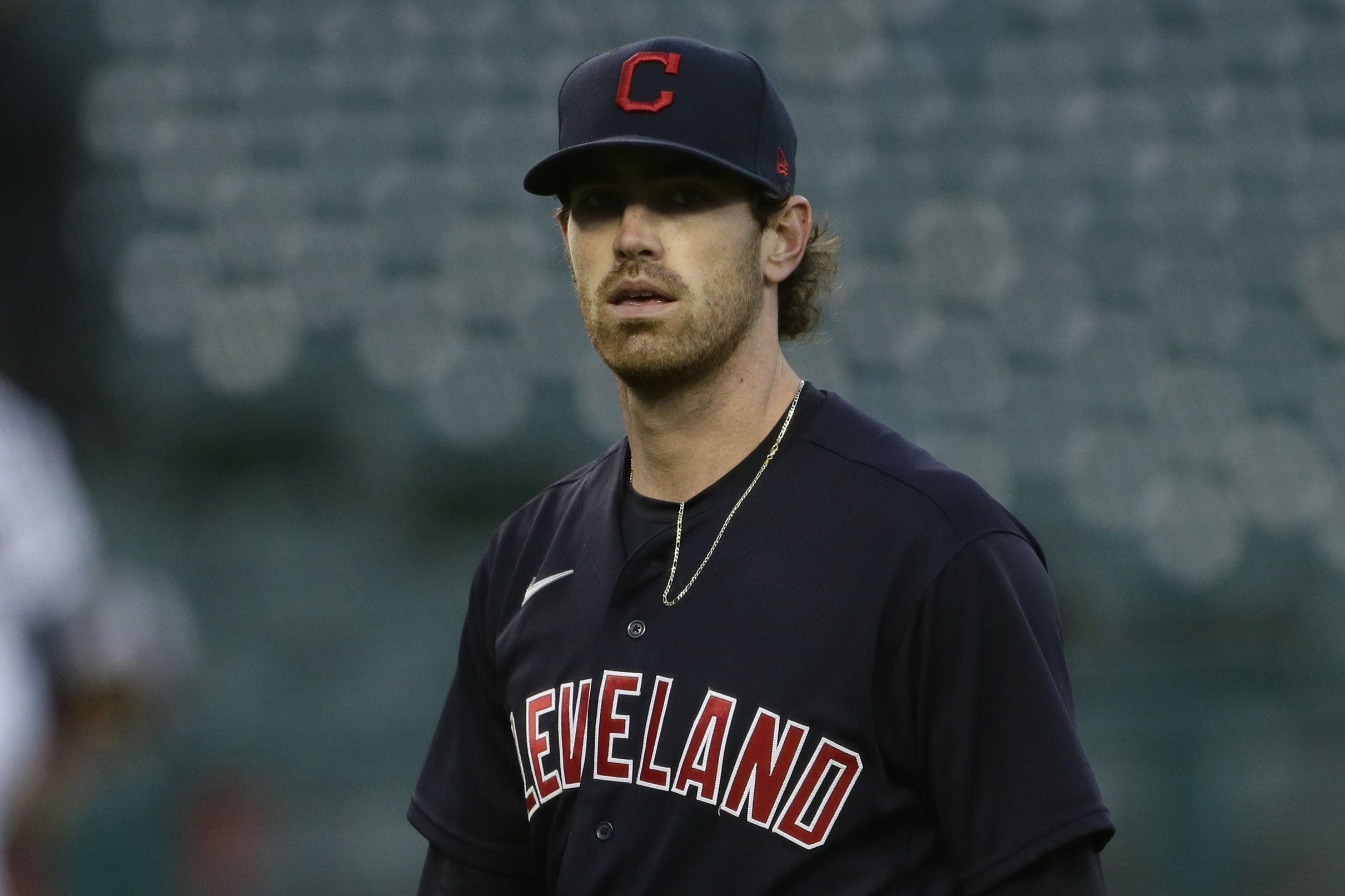 1U Shane Bieber (CLE) under 5.5 strikeouts (-118) available at FanDuel sportsbook time of publishing. Playable to -135 odds. 
Shane Bieber isn't the same pitcher he was when he won the AL Cy Young award in the lockout shortened 2020 season. A 3 MPH decrease in his average 4-seam fastball velocity has forced him to pitch to contact more, and while still an effective pitcher, Bieber's strikeout numbers have taken a dramatic hit. In that 2020 season Bieber recorded an absurd 41.1% K%. That rate fell to 33.1% in 2021, 25.0% in 2022, and now sits at just 17.8% through 10 starts in 2023. Bieber is generating a career-worst 10.7% swinging strike rate, down from his career average of 13.9%. This puts pressure on him to command the zone with precision. The walks are still down for the right-hander but he is missing inside the zone more than ever before. Bieber's 87.5% zone contact rate is his highest mark of his career and sits 5.5% higher than league average. His 23.6% whiff rate is down 6.1% from even just last season, and the 34th percentile mark is over 17% lower than his whiff rate from 2020.
Not only is Bieber allowing more contact to be made, but the contact being made is harder than ever. Bieber has allowed a hard-hit rate of 50.5% this season which ranks just 5th percentile in all of MLB. His average exit velocity allowed is just 2nd percentile as well. The 27-year-old pitched well in his last outing, allowing only 2 earned runs across 8 innings of work on Sunday Night Baseball against the Mets. He only recorded 4 strikeouts in those 8 innings, however. In Bieber's 10 starts this season, he has recorded 4 or fewer strikeouts 8 times, falling well short of this 5.5 mark. His 2 games where he exceeded this prop were against Oakland and Detroit, both top 10 teams in K% to RHP. Even with those games Bieber has only recorded 47 strikeouts in his 64.1 IP this season (20th percentile.) His 3.98 FIP is over a full run higher than his mark from last season and nearly 2/3 of a run higher than his career worst mark entering this season. 
St. Louis has been one of the league's best offenses against right-handed pitching this month, posting a .331 wOBA (6th), .174 ISO (10th), and 111 wRC+ (5th.) While their strikeout rate has increased in recent outings, they still have the 6th lowest K% to RHP this season and I like how they match up against Bieber today. Of Bieber's 47 strikeouts this season, 25 have come from his slider. Bieber uses his slider against either handedness and it accounts for 28.2% of his pitches overall. The Cardinals rank 6th in RV/100 against that pitch this season. Not only is his velocity down on the 4-seamer, but its .302 wOBA has a .361 xWOBA behind it. His cutter has also been hit hard with a .428 xwOBA against it and the Cardinals rank 1st in RV/100 vs that offering. Nolan Gorman and Paul DeJong are our biggest concerns but both have drastically improved their K% against RHP so far this season (Gorman 32.3% -> 26.8%, DeJong 31.3% -> 22.4%.) Bieber strikes out a higher rate of LHB but outside of Gorman the LHB in the Cardinals lineup are typically K-averse. Lars Nootbaar, Alec Burleson, Tommy Edman, and Brendan Donovan range from 9.7%-18.3% this season in K% to RHP. As is the case with Friday's most times, we won't know who is the home plate umpire until later on today. That being said, getting this price on a 5.5 line is a risk I am willing to take. Best of luck if tailing!
*If you are placing this bet at FanDuel, save a step by clicking the link below. It will put Shane Bieber U5.5 strikeouts directly into your betslip on the app!*