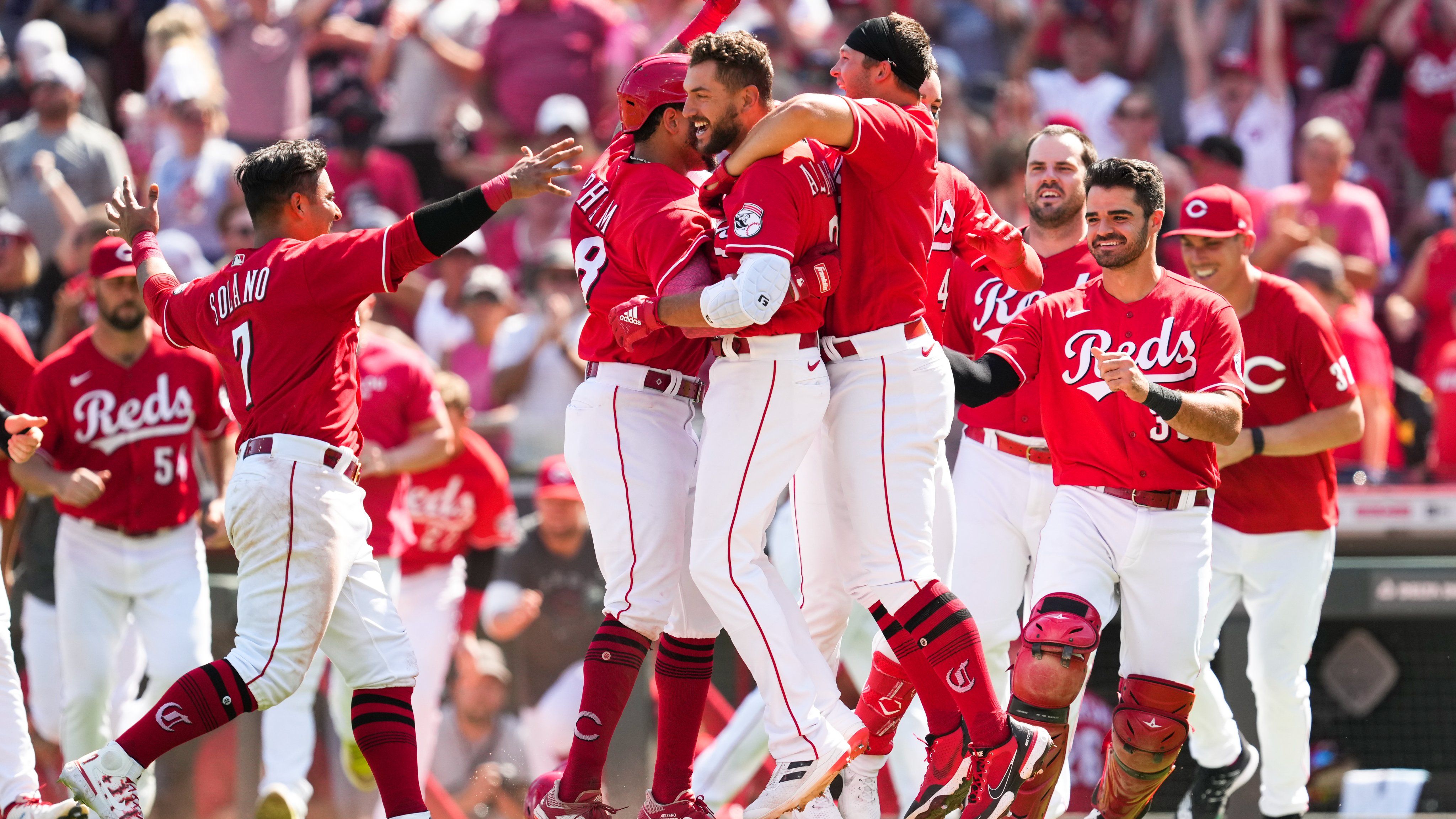 Cincinnati Reds are set to snatch victory from the St. Louis Cardinals in tonight's MLB clash. 
Baseball fans, get ready for a thrilling face-off between the Cincinnati Reds and the St. Louis Cardinals in today's MLB game! We're locked in on the Reds to dominate the first 5 innings with a line of +135. In a battle of struggling pitchers, it's time to fade Cardinals' starting pitcher Steven Matz, who has been a disaster on the mound this season.
Lately, both teams have experienced their fair share of ups and downs. The Cardinals are coming off a series against the mighty Dodgers, while the Reds recently ended a four-game skid with a 6-5 victory over the Cardinals in a 10-inning nail-biter. The Reds' first baseman Spencer Steer displayed some serious power with a home run and a pair of RBIs, scoring the game-winning run on Nick Senzel's sacrifice fly. 
The Reds have a secret weapon that puts them in a prime position to snag the win: their performance against the NL Central. In their last few games, they've been a force to be reckoned with, especially when facing pitchers like Steven Matz. The Cardinals' starting pitcher has had a rough go of it this season, and it doesn't look like he'll be turning things around anytime soon.
Matz's struggles have been well-documented this year, and his numbers speak for themselves. The lefty has been nothing short of abysmal, allowing a whopping 11.5 hits per nine innings. With a 5.05 ERA over his first 15 2/3 innings of work, it's clear that the Cardinals' pitcher is having a hard time finding his footing on the mound.
The Reds' offense has been no slouch, scoring an average of 7.8 runs in their last 11 games. With a lineup that includes the likes of Steer, Senzel, and other heavy-hitters, Cincinnati's offense is ready to pounce on Matz's vulnerabilities and put up some big numbers. The Cardinals, on the other hand, have allowed more than 5.5 runs in three of their past four home games, further cementing our confidence in the Reds to come out on top.
It's time to rally behind the Cincinnati Reds as they gear up to take down the St. Louis Cardinals in tonight's MLB showdown. With a struggling Steven Matz on the mound for the Cardinals, the Reds have a golden opportunity to exploit his weaknesses and secure a win. So, get ready to watch some fireworks as the Reds look to continue their success against the NL Central and take home the victory in today's game.
Official Play: Reds F5 ML (+135)
Written By Rosser Sports (@Rosser_Sports)