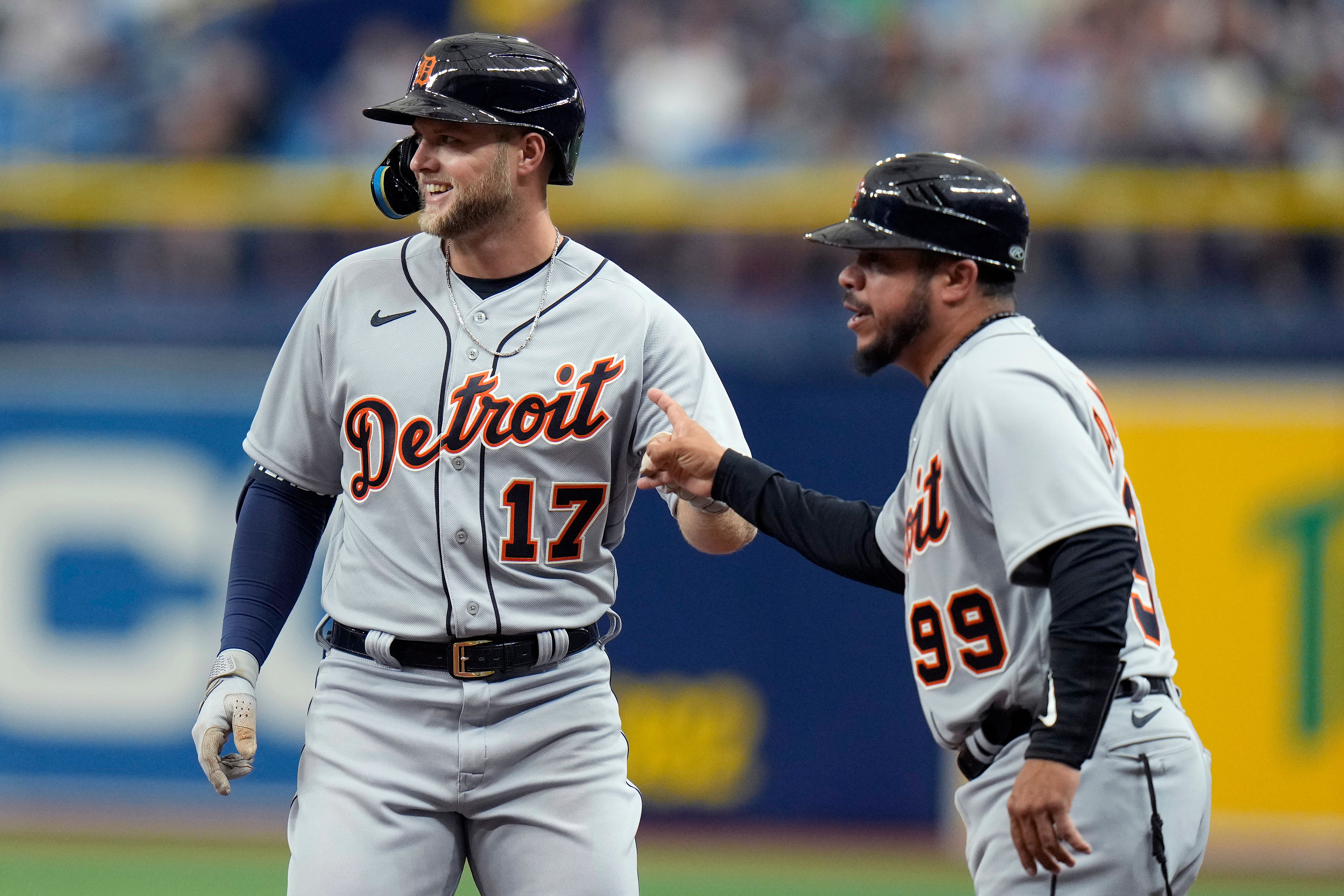 The Detroit Tigers are primed to topple the Kansas City Royals in their upcoming three-game series, as they hold the pitching advantage with Michael Lorenzen against a shaky Brady Singer.
The Detroit Tigers are gearing up to face the Kansas City Royals in a three-game set that's bound to be a nail-biter. Both teams have been struggling with their offense, but we're here to tell you why the Tigers hold the edge and why you should consider them when making your MLB picks.
First off, let's talk about the pitching matchup. The Royals are starting Brady Singer, who's had a rough beginning to the year with a 3-4 record and a 7.09 ERA. While Singer has shown some improvement in his last two outings, posting quality starts, he still doesn't inspire much confidence. On the other hand, the Tigers have Michael Lorenzen on the mound, who's been having a decent year with a 2-2 record and a 3.44 ERA.
Lorenzen has been particularly effective against lefty hitters, holding them to a .165 average (13-for-79) with just seven extra-base hits while striking out 19 of 89 batters. Opponents have been homerless against Lorenzen since April 26, which is a testament to his solid performance this season.
The Tigers' offense might not be setting the world on fire, but they've shown some signs of life. Spencer Torkelson, who leads the club with 21 RBIs, has been hitting .284 in May (19-for-67) with a pair of homers and 10 RBIs. While Javy Baez and Miguel Cabrera have been slumping, there's always the potential for these stars to break out and deliver big hits when it matters most.
On the flip side, the Royals' hitters have been in a tailspin, scoring a mere 13 runs in their seven recent losses and being shut out twice. They were nearly no-hit on Friday and managed just two hits over the final seven innings of Sunday's 5-2 loss to the White Sox. Salvador Perez, who leads the team with 10 homers and 26 RBIs, has hit safely in just two of six games, while Vinnie Pasquantino is in a nine-game slump, hitting .088 (3-for-34) with two RBIs in that span. The Royals are in dire need of a spark, but it's hard to see it coming against the Tigers' pitching advantage.
Furthermore, Detroit's recent 10-7 May record has allowed them to gain ground on the division-leading Minnesota Twins. While they've been shut out three times since May 9 and have scored just eight runs in their last six losses, the Tigers have also shown resilience and an ability to bounce back. Just look at their performance against Washington on Sunday, where they left 11 runners on base in a 6-4 loss – a sign that they're getting on base and creating opportunities to score.
Tigers manager A.J. Hinch acknowledged the team's offensive struggles, stating, "Every inning we had traffic, but couldn't come up with a big hit." But with a strong pitching performance from Lorenzen and the potential for the Tigers' bats to heat up, they have all the ingredients to come out on top against the Royals.
So, there you have it. While both clubs are battling offensive doldrums, the smart money is on the Detroit Tigers to emerge victorious in this three-game set, thanks to their pitching advantage and the potential for their sluggers to find their groove. Make sure you're keeping an eye on this series and don't miss out on the chance to ride the Tigers' momentum!
Official Play: Detroit Tigers ML (+105)
Written By Rosser Sports (@Rosser_Sports)