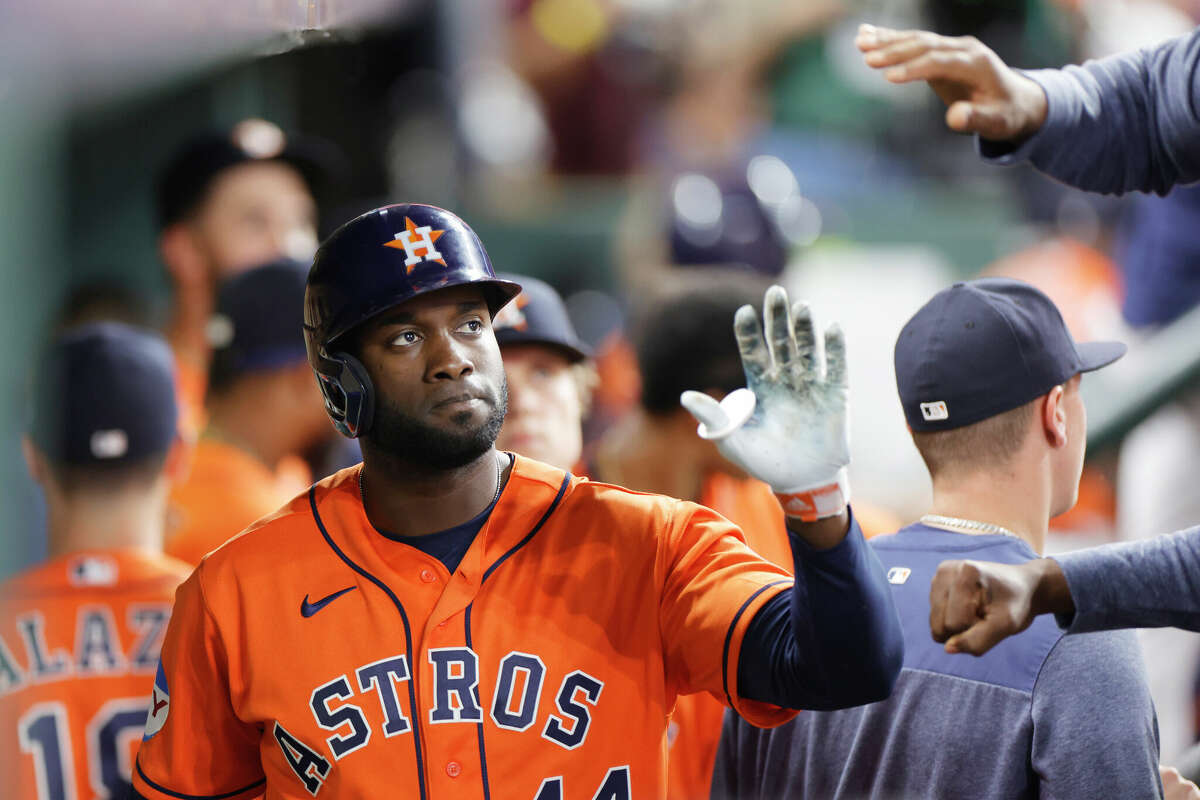 The upcoming MLB game between Milwaukee and Houston is primed for Yordan Alvarez to exceed 1.5 total bases, adding value to the Astros MoneyLine.
As we gear up for the next MLB showdown between the Milwaukee Brewers and the Houston Astros, it's time to take a deep dive into one of the most enticing betting prospects: Yordan Alvarez's over 1.5 total bases. With the recent performance of this young slugger, there's no better time to back the over, and subsequently, the Houston Astros MoneyLine.
The Cuban powerhouse, Yordan Alvarez, has been on a tear this season, maintaining an impressive average of 2.09 batting - total bases. Even more exciting for fans and bettors alike, Alvarez's home average jumps to 2.23, making the upcoming game in Houston all the more promising. While his road average dips slightly to 1.94, this dual-threat hitter is more than capable of racking up the bases and contributing to a potential Astros victory.
Throughout the season, Alvarez has demonstrated a penchant for surpassing the 1.5 total bases mark, doing so in 73 games while falling short in 75. However, his recent performances should not be overlooked. Over the last 20 games, Alvarez has averaged 1.8 total bases and exceeded 1.5 in eight of them. While his numbers have dipped slightly in the last 10 games, averaging 1.1 and surpassing 1.5 in only three games, there's reason to believe in a resurgence.
Alvarez's last five games have shown signs of improvement, with an average of 1.4 total bases and two games exceeding 1.5. While this may not seem like a significant uptick, it's essential to consider the wider context. Alvarez is a key player in the heart of an extremely talented lineup, and with the return of the Astros' star second baseman, Jose Altuve, there's no doubt that the lineup will be even stronger. This added firepower could very well provide Alvarez with the boost he needs to start racking up the bases once again.
As for the Houston Astros MoneyLine, having a player like Alvarez in their lineup is undoubtedly an asset. His ability to put up big numbers and drive in runs is crucial to the Astros' success, and with Altuve back in action, the team is primed for a strong performance. In addition, the Astros' pitching staff has been bolstered by the recent return of Lance McCullers Jr., who is expected to make a significant impact on the mound. With all these factors considered, betting on the Astros MoneyLine seems like a smart move.
Looking at the bigger picture, it's essential to acknowledge the impact that Alvarez can have on a game. His power at the plate and ability to deliver in clutch situations make him a valuable asset to the team. Couple that with the support of a potent Astros lineup and a strong pitching staff, and it's easy to see why backing the over 1.5 total bases for Alvarez and the Houston Astros MoneyLine is a wise betting decision.
Yordan Alvarez is more than capable of surpassing the 1.5 total bases mark in the upcoming game against Milwaukee. With his home average sitting at 2.23, the recent return of Jose Altuve, and the overall strength of the Astros lineup, there's every reason to believe in Alvarez's ability to deliver. So, whether you're a seasoned bettor or a casual fan looking to get in on the action, don't sleep on Yordan Alvarez and the Houston Astros MoneyLine in this MLB showdown.