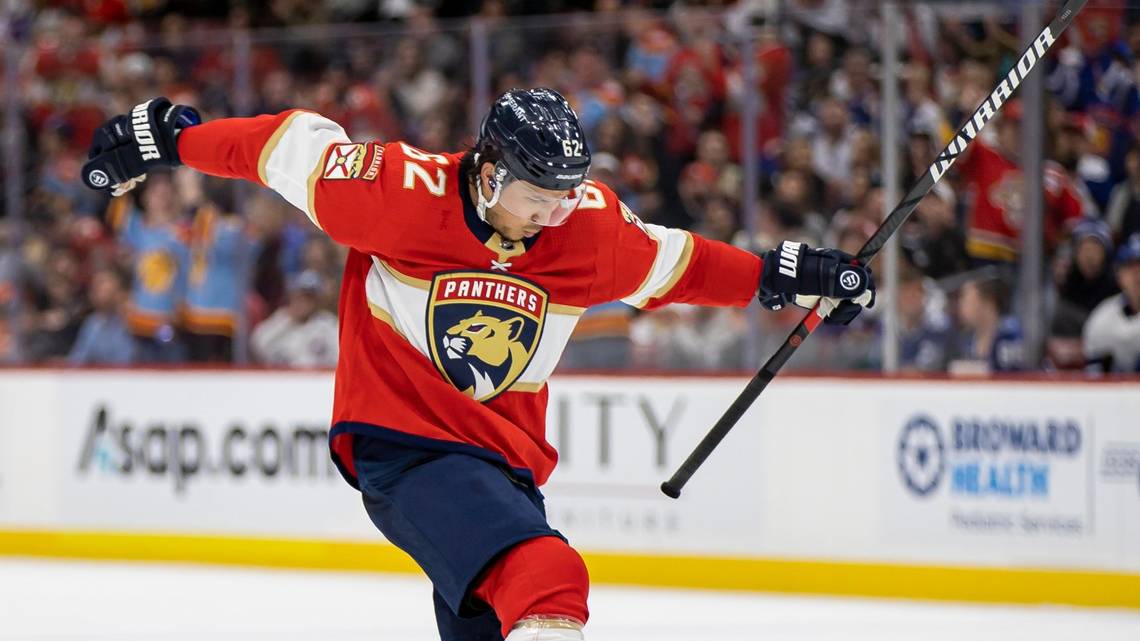 Brandon Montour's recent hot streak makes taking the over on his 2.5 shots on goal line a smart bet in tonight's showdown against the Carolina Hurricanes.
As the Florida Panthers prepare to face off against the stingy Carolina Hurricanes in a crucial NHL matchup, one player to watch is defenseman Brandon Montour. With an impressive season behind him, Montour is looking to continue his dominance on the ice – and savvy bettors should be eyeing the over on his 2.5 shots on goal line tonight.
Why, you might ask? Let's dive into the numbers and see what's been cooking for Montour this season. The 28-year-old has been on a tear, averaging 3.12 shots on goal per game. He's been consistent both at home and on the road, with 3.18 shots on goal at home and 3.06 shots on goal away from friendly territory. Montour has surpassed the 2.5 shots on goal mark in 54 games this season, while falling short of it in 38 games.
Montour has hit o2.5 shots on goal in 7 of his last 10 games and 5 of his last 6, making this a must-bet shot prop! 
**Brandon Montour over 2.5 shots on goal**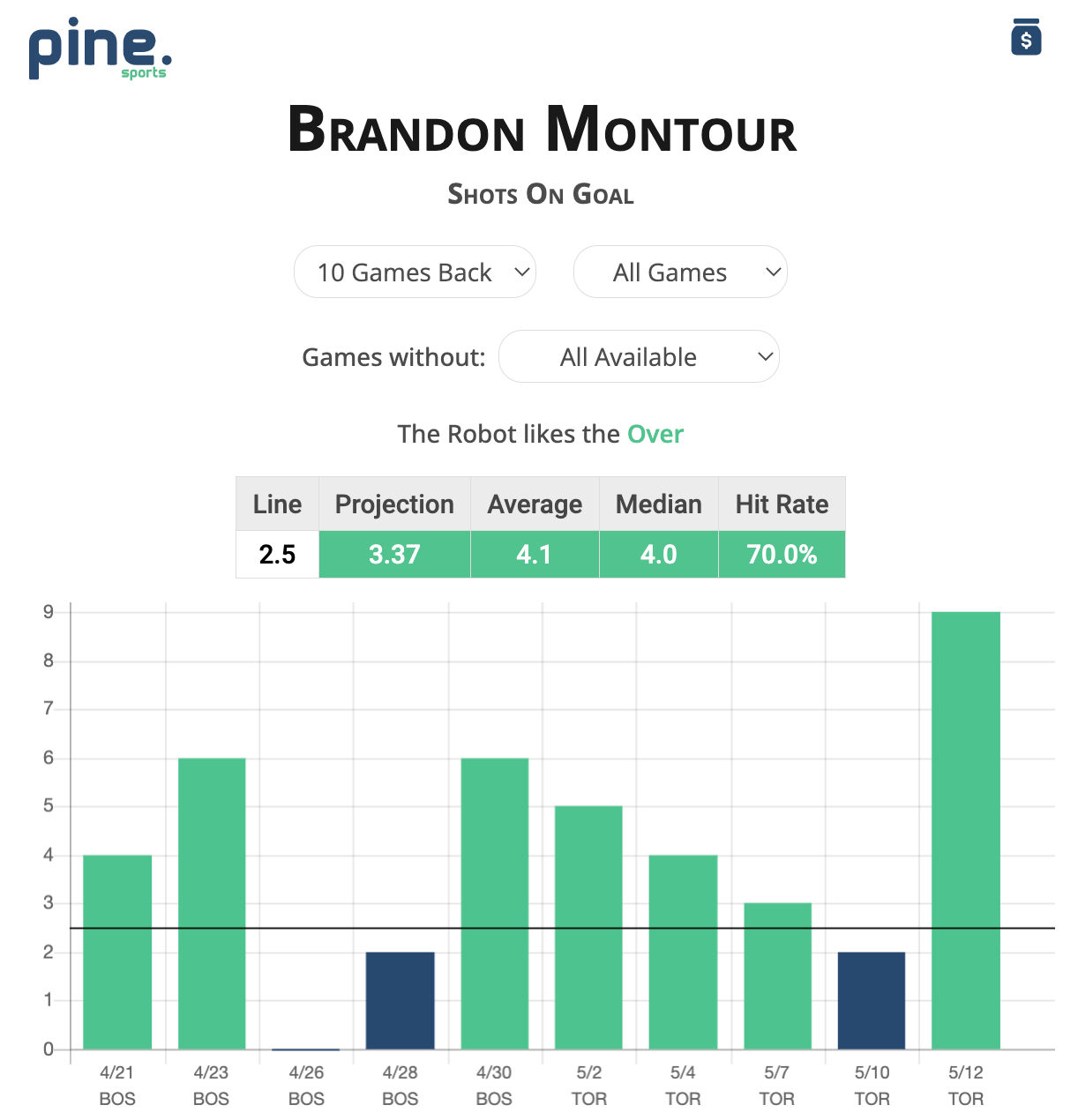 But it's not just overall season stats that make Montour a prime candidate for the over tonight. His recent form is where things get really interesting. In his last 20 games, Montour has averaged 3.5 shots on goal, hitting the over in 11 of those contests. Narrowing the sample size down even further, Montour has gone over the 2.5 shots on goal line in seven of his last 10 games, averaging 4.1 shots on goal during that stretch. And in his last five games, Montour has been on fire, averaging an impressive 4.6 shots on goal and going over the line in four of those matches.
We can see that Montour's recent form is trending upward, which is always a good sign when looking to make a bet. The consistency in his performance, combined with his upward trend, makes for an enticing play on the over tonight.
But wait, there's more! Not only has Montour been heating up in general, but he's also had success against tonight's opponents, the Carolina Hurricanes. In three games against the Canes this season, Montour has averaged 3.0 shots on goal – a stat that should bolster bettors' confidence in taking the over tonight.
Carolina is known for their tight defensive game, which means Florida will need to rely on their top talent like Montour to create opportunities. Alongside Aaron Ekblad, Montour will be tasked with shutting down the Hurricanes' top scorers while contributing offensively. The Panthers have a deep roster of scorers, including Matthew Tkachuk, Carter Verhaeghe, and Sam Bennett, but Montour's offensive prowess from the blue line will be crucial in this series.
With all this in mind, it's clear that taking the over on Brandon Montour's 2.5 shots on goal line is a smart play for tonight's game against the Carolina Hurricanes. His recent form, consistency, and success against the Canes all point towards a strong performance on the ice. So, if you're looking to spice up your betting experience for tonight's NHL action, look no further than Montour's magic – and don't be surprised when he lights up the stat sheet with shots on goal. Happy betting, folks!