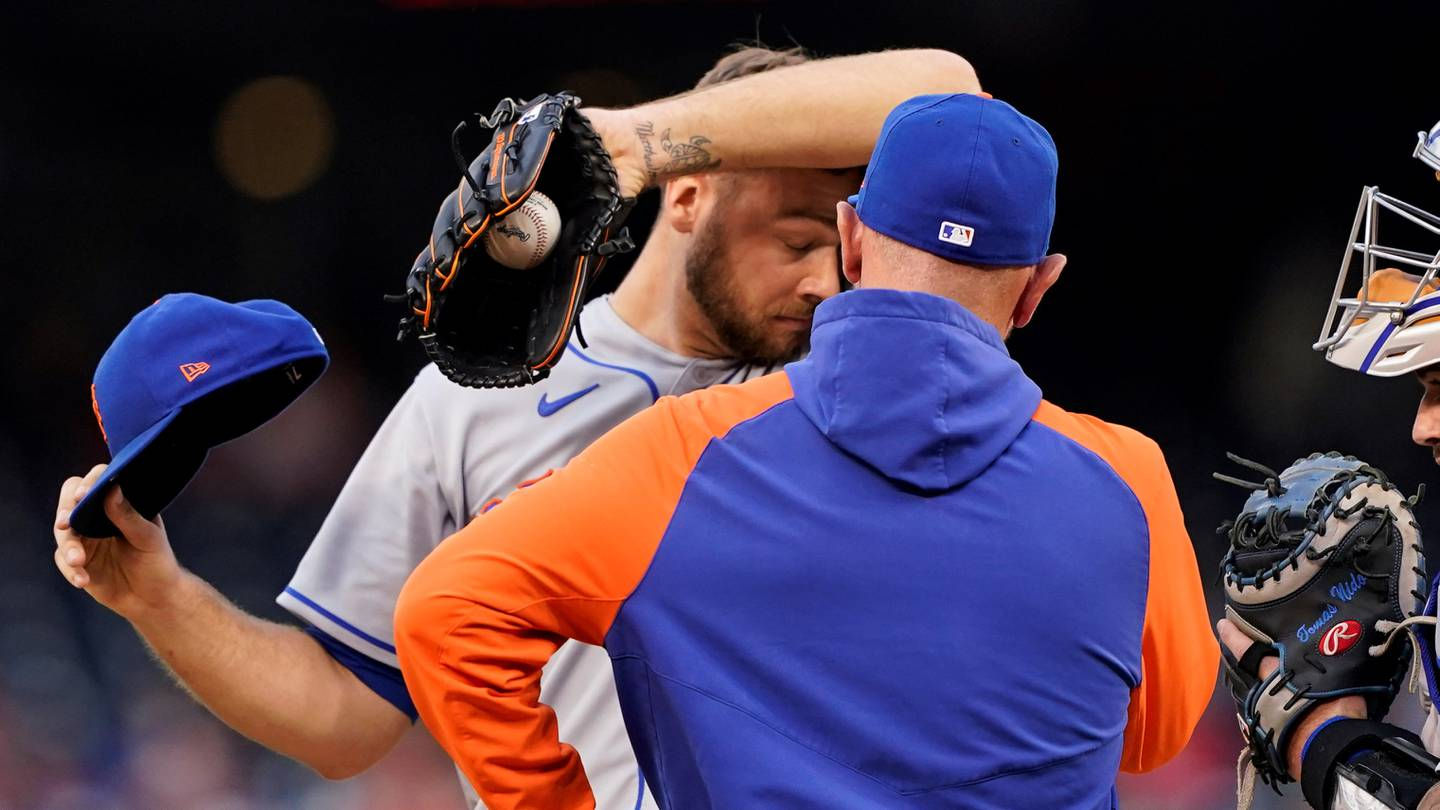 1U Tylor Megill (NYM) under 15.5 outs recorded (-105) available at BetMGM at time of initial post to Twitter. Best odds (-121) currently available at Caesars sportsbook at time of publishing.
The Tampa Bay Rays are 32-12 with a league-best run differential of 122. They crush pitching from either side of the plate, but against right-handers they are the best offense in baseball. A .364 wOBA, .498 SLG, .229 ISO, and 137 wRC+ are all league best marks. Today they face Tylor Megill and the Mets. Megill is right-handed, of course, and is not a pitcher I am very fond of. His 54.2% first pitch strike rate sets him behind in counts consistently, and he struggles to catch back up, walking 12.3% of the batters he faces. His constant need to catch up leads to an overuse of his 4-seam fastball. He throws that pitch 54.2% of the time overall, but when behind in counts that usage spikes to 64%. Overall, his 4-seamer has been crushed this season with opponents posting a .428 xwOBA and .527 xSLG. Tampa Bay ranks 1st in run value/100 against the 4-seamer this season. 
Falling behind in counts has also decreased his chase rate (struggling to locate his breaking balls, and overall for that matter), increased his zone contact rate (as batters are sitting fastball), and his K-BB% sits at a paltry 5% as a result. While a 4.02 ERA may seem servicable for a back-end rotation piece, his xERA of 5.90 and FIP of 5.24 leave a lot to be desired. Despite the removal of the shift and a significant bump to his xBA from last season (.253 to .283), Megill's BABIP is well below both his career-average and his mark from last season. Even despite what appears to be some good fortune, Megill has been held under this 15.5 mark in 6 of his 8 starts this season and 11/17 starts dating back to last season. 
Megill's 3.99 pitches per plate appearance ranks him in the upper quartile of qualifying pitchers, and he now draws his toughest opponent to date. Even in a home start against the Rockies and a game against Washington who averages the fewest pitches per PA, Megill has failed to cover this line in his last 2 outings. The Mets bullpen has used 4 arms each of the last 2 nights, but the only pitcher to throw twice in the last 3 days for them is Adam Ottavino. They have plenty of available arms to relieve Megill.