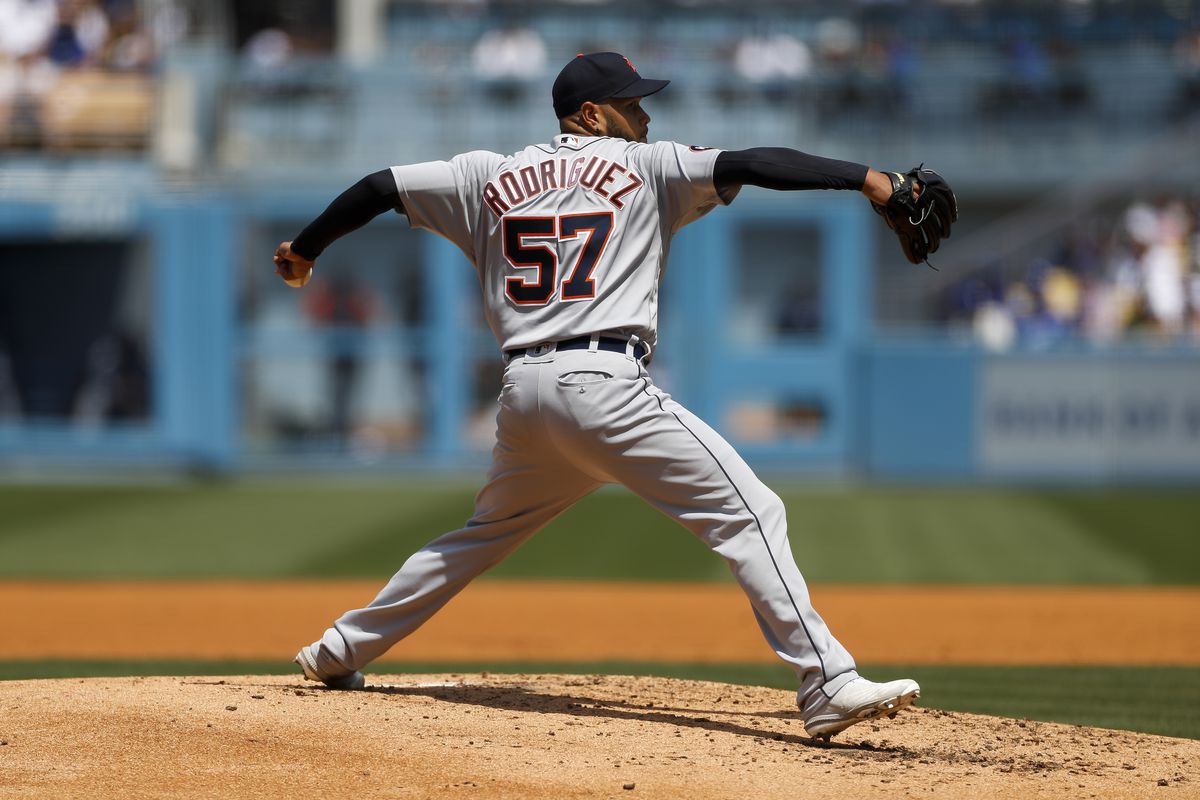 Eduardo Rodriguez is primed to go over 5.5 strikeouts today as he faces off against the Pittsburgh Pirates, who are struggling after their hot start.
As the Detroit Tigers prepare for their game against the visiting Pittsburgh Pirates, all eyes are on their ace, Eduardo Rodriguez. Over his past six starts, Rodriguez has been utterly dominant, allowing just two runs and 22 hits while walking six and striking out 41 in 41 2/3 innings. This impressive performance has earned him the title of bona fide ace for the Tigers, something they haven't had since Justin Verlander's departure in 2017. With this in mind, let's dive into why we're confident that Rodriguez will surpass 5.5 strikeouts against the Pirates today. In his last five games, Rodriguez has been on fire, striking out 8, 9, 5, 6, and 10 batters...not to mention that Pirates just struck out 7 times against Lorenzen.
**Eduardo Rodriguez o5.5 Ks (+105 @ Caesars)**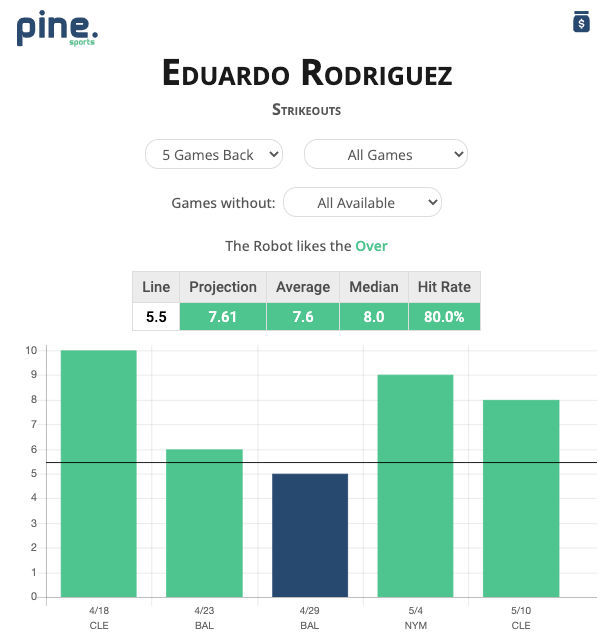 These numbers speak volumes about his consistency and ability to deliver when the pressure is on. While he has had less than 5.5 strikeouts in 13 games this season, the upward trend in his recent performances is simply too strong to ignore. That combined with 
Eduardo Rodriguez's performance on the road is another factor that supports our prediction. This season, he's averaging 4.38 strikeouts in away games, which is higher than his overall average of 4.24 and his home average of 4.11. Given that the game against the Pirates will be played in Pittsburgh, Rodriguez is likely to thrive in this environment and continue his upward trajectory.
The Pirates themselves are struggling as of late, scoring a mere 22 runs in their last 14 games and going 2-12 during that stretch. Their batters seem to be off-balance, and this plays right into Rodriguez's hands. The Pirates recently struck out seven times against Lorenzen, further highlighting their vulnerability to high-strikeout pitchers like Rodriguez.
Pittsburgh's manager, Derek Shelton, has acknowledged the team's recent inconsistencies at the plate, stating, "Right now, we're just not having very consistent at-bats. There's not one thing you can say that kind of opens it up. It's just something we have to take upon ourselves to have more consistent and more competitive at-bats." This candid admission from the Pirates' manager only strengthens our belief that Rodriguez will have a field day racking up strikeouts against their faltering lineup.
In addition to his recent surge, Rodriguez's overall performance this season has been nothing short of stellar. After signing a five-year, $77 million contract with the Tigers, he has posted a 4-2 record with a 1.57 ERA. His first season with the organization may have been a washout, but he has more than made up for it so far this year.
Detroit's manager, A.J. Hinch, has praised Rodriguez for his ability to remain focused and maintain a strong mindset amidst the growing recognition he's receiving. "The hardest thing to do at this level is to continue positive performance, especially when you are being talked about," Hinch said. "He's getting some recognition now. Everybody is talking to him, but he continues to go out with a very strong mindset. That, to me, is encouraging."
With his impressive recent performances, strong road game record, and the struggling Pirates' lineup, we're confident that Eduardo Rodriguez will go over 5.5 strikeouts today. So, grab your popcorn and get ready to watch this ace sizzle on the mound as he continues his upward trend against the Pirates.