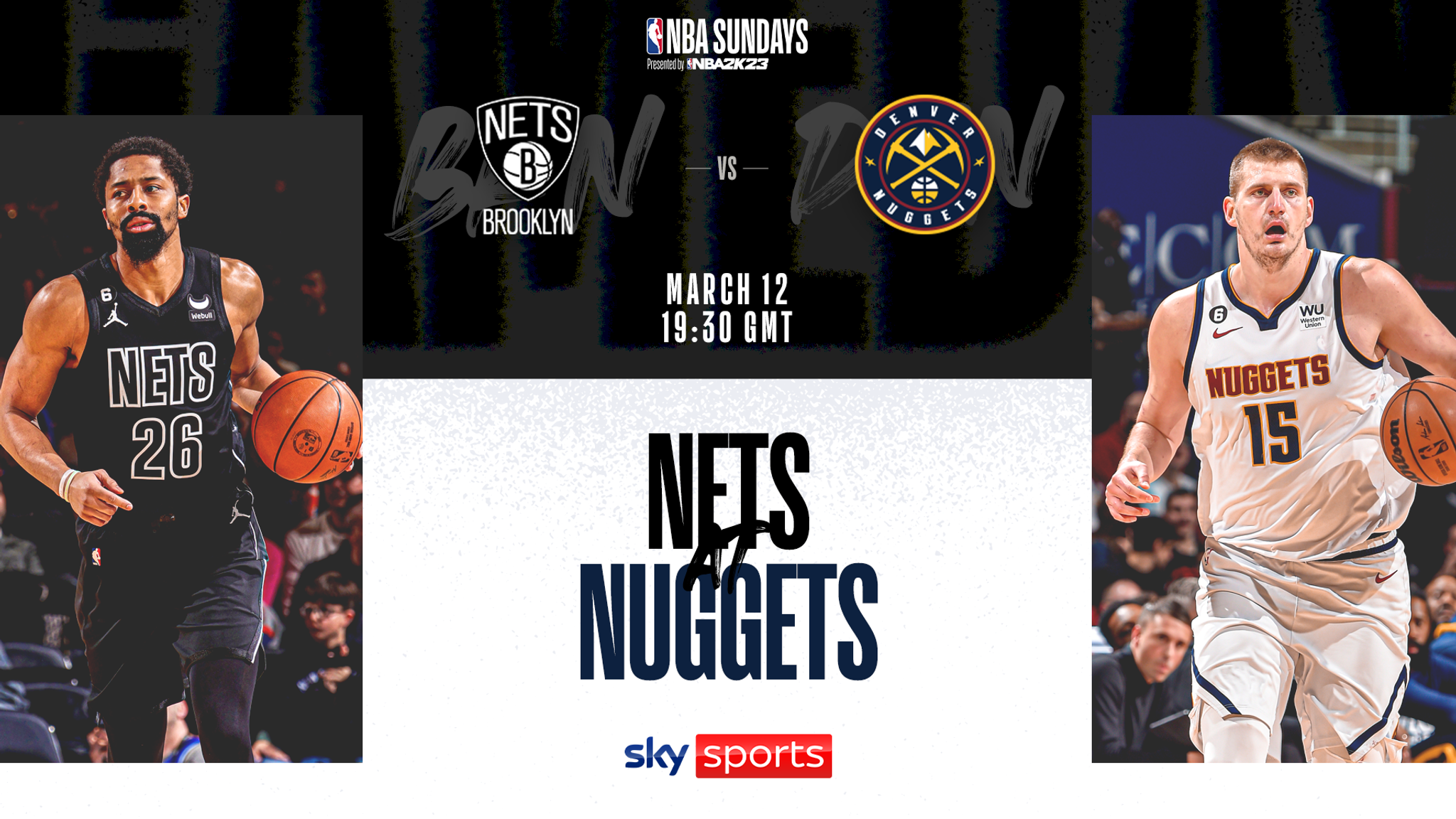 Pick #1: Jokic over 12.5 Rebounds (-134 FD)
Keep in mind just a few days ago Jokic went into BKN and came away with 20!!!! Boards.
As the Denver Nuggets face off against the Brooklyn Nets, all eyes will be on the two-time reigning NBA MVP Nikola Jokic and his potential to rule the boards.
As we approach this highly anticipated matchup between the Denver Nuggets and the Brooklyn Nets, it's impossible not to focus on the man who could make all the difference: Nikola Jokic. The Serbian big man has been putting up monster numbers this season, averaging 24.8 points, 11.8 rebounds, and 9.9 assists per game. With his unique blend of skill, size, and court vision, Jokic is a force to be reckoned with on both ends of the floor. As he continues to dominate, it's no wonder that Nuggets fans are feeling confident about their chances against the Nets.
The Nuggets' offensive prowess has been nothing short of elite, scoring 1.175 points per possession and boasting a top-three shooting efficiency in the league. With Jokic on the floor, Denver out-scores opponents by more than 12 points per 100 possessions, and his impact on the team's success is undeniable. The Nuggets are shooting an impressive 50.8% from the field and 38.6% from beyond the arc, thanks in large part to Jokic's ability to create open looks for his teammates. With an assist rate of 66.6% on field goals (second-best in the NBA) and an assist-to-turnover ratio of 2.00, Denver's ball movement keeps opponents on their toes and opens up scoring opportunities both inside and out.
Denver's relentless attack doesn't stop there, as they average 16.5 fast break points and 54.9 points in the paint per game. With Jokic leading the charge, the Nuggets are able to apply constant pressure on opposing defenses, and this trend is likely to continue against a Nets team that will have their hands full trying to contain the MVP.
However, the Nets aren't pushovers by any means. Since joining Brooklyn, Mikal Bridges has been on a tear, averaging 26.1 points and 4.7 rebounds per game. He's been knocking down 50% of his field goal attempts and draining more than 44% of his 3-point shots. Bridges has become the centerpiece of an above-average offense, with the Nets ranking in the top four of the NBA in both field goal percentage (49.1%) and 3-point percentage (38.3%). Brooklyn also boasts impressive numbers in 2-point percentage (56.1%) and free throw percentage (79.8%), along with 15.0 fast break points and 25.3 assists per game.
This clash of offensive titans is sure to produce some fireworks, but the key factor in this matchup will be Jokic's ability to dominate on the glass. His 11.8 rebounds per game are not just a testament to his physical prowess, but also his innate ability to read the game and position himself for success. Against a Nets team that has struggled with consistency on the boards, Jokic's rebounding could prove to be the difference-maker.
As the Nuggets and Nets prepare to face off, there's no denying that this has all the makings of a must-watch game for basketball fans and bettors alike. With both teams boasting elite offensive talent and exciting playmakers, it's sure to be a high-scoring affair with plenty of highlight-reel plays. But when the dust settles and the final buzzer sounds, it's hard not to imagine Jokic standing tall, having led his team to victory through sheer force of skill and determination.
So, as you gear up for this thrilling matchup, keep your eye on the prize: Nikola Jokic and his otherworldly rebounding abilities. If history has taught us anything, it's that the Joker is always ready to put on a show, and there's no better stage than this epic showdown against the Brooklyn Nets. Grab your popcorn and buckle up, folks – this one's going to be a wild ride.