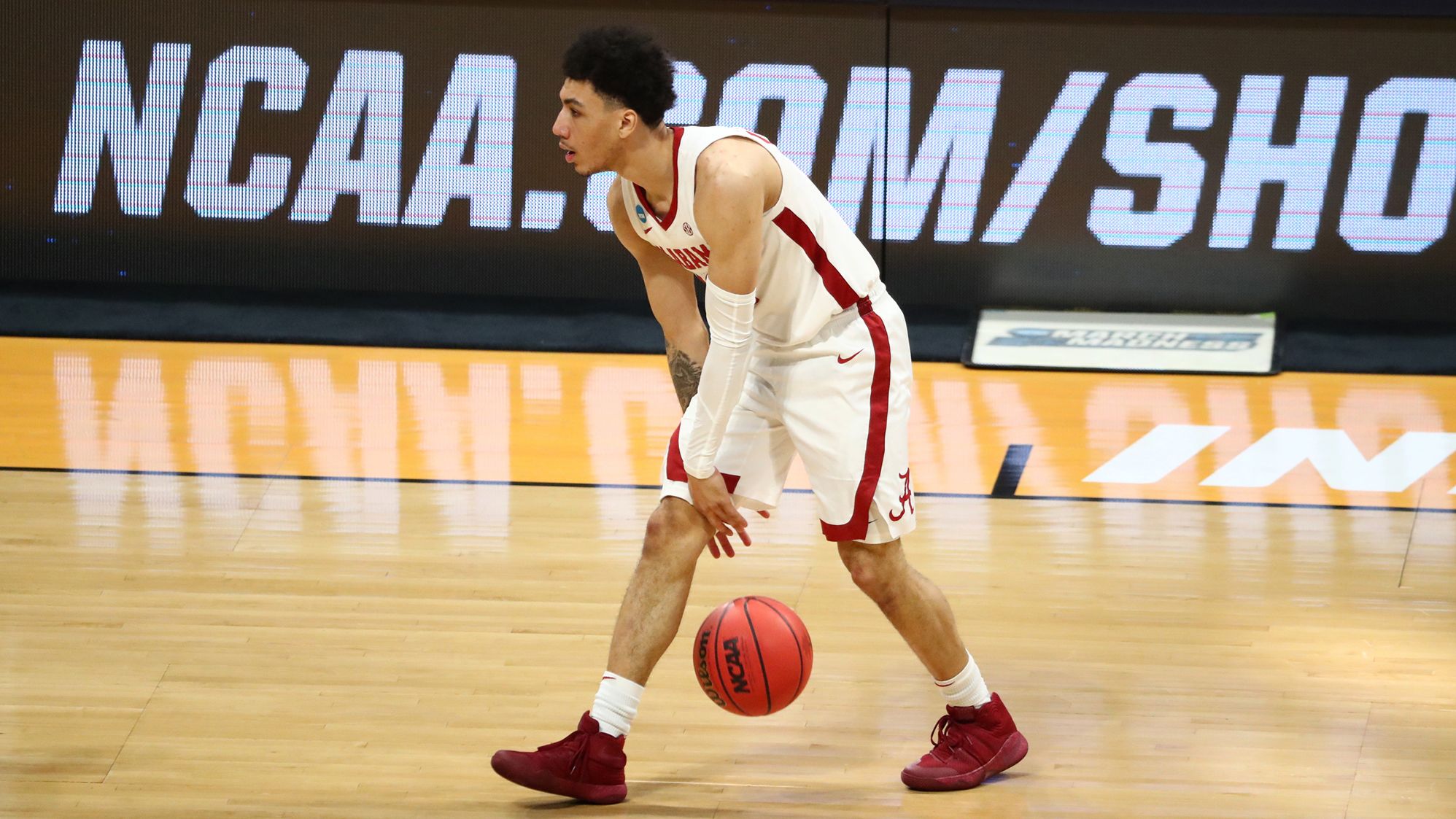 Pick 27: Alabama to cover -7.5 spread (-122). Get ready for a high-scoring affair as Alabama's explosive offense takes the stage against Maryland, with the Crimson Tide set to dominate the spread of -7.5.
As we gear up for the Round of 32 showdown between the No. 1 Alabama Crimson Tide and the No. 8 Maryland Terrapins, one thing's for sure: Bama's offense is ready to roll. With a spread of -7.5, the Tide are primed to put on a show and leave the Terps in the dust, securing their spot in the Sweet 16. Let's break down the stats and see why Alabama's offense will be the driving force in their victory.
Coming off a 12-point win over the No. 16 Iona Gaels in their opening round match, Alabama has proven that they're a force to be reckoned with. The Tide's offense has been nothing short of spectacular this season, averaging 80.2 points per game and ranking 10th in adjusted offensive efficiency at 116.5 points per 100 possessions. Led by the dynamic duo of Jaden Shackelford and Jahvon Quinerly, who average 15.0 and 13.0 points per game respectively, Bama's backcourt will be a nightmare for Maryland's defense.
Speaking of defense, the Tide are no slouches in that department either. Holding their opponents to just 88.9 points per 100 possessions, they rank third overall in adjusted defensive efficiency. Couple that with their third-place standing in defensive shooting, limiting teams to a 37.1% field goal percentage, and it's clear that Alabama is a well-rounded team capable of dominating on both ends of the floor.
Now, let's take a look at the Maryland Terrapins. Sure, they managed to squeeze out a 67-65 win over West Virginia in the opening round, but their overall performance this season has been a mixed bag. While their defense has kept them in the game, ranking 91st in defensive shooting (42.7% field goal percentage allowed) and 30th in adjusted defensive efficiency (95.6 points per 100 possessions), their offense leaves something to be desired.
Averaging 70.3 points per game and shooting 45.1% from the field, the Terps' offense ranks 30th in adjusted offensive efficiency, with 114.4 points per 100 possessions. Although senior guard Jahmir Young has been a bright spot, leading the team in scoring (15.9 PPG), assists (3.1 APG), and steals (1.3 SPG), he's going to need some serious help to keep pace with Alabama's high-octane offense. Meanwhile, Julian Reese is a force down low, averaging 11.4 points per game while leading the team in rebounds (7.3 RPG) and blocks (1.2 BPG), but will it be enough to stop the Tide?
In this clash of SEC and Big Ten powerhouses, the stats don't lie: Alabama's potent offense is more than capable of covering the -7.5 spread against Maryland. With a backcourt that can light up the scoreboard and a defense that keeps the opposition in check, the Crimson Tide are poised for a big win on their way to the Sweet 16.
So, when the Tide and Terps hit the floor tonight, keep your eyes on Bama's offense as they look to put up points in bunches and ultimately secure a victory against the spread. This isn't just a game for the college hoops purist; it's a prime opportunity for those in the sports betting community to ride the wave of Alabama's high-scoring offense and cash in on their dominance.
Remember, folks, there's no such thing as a sure thing, but with Alabama's offensive prowess and well-rounded team play, they're a solid bet to cover the -7.5 spread against the Maryland Terrapins.