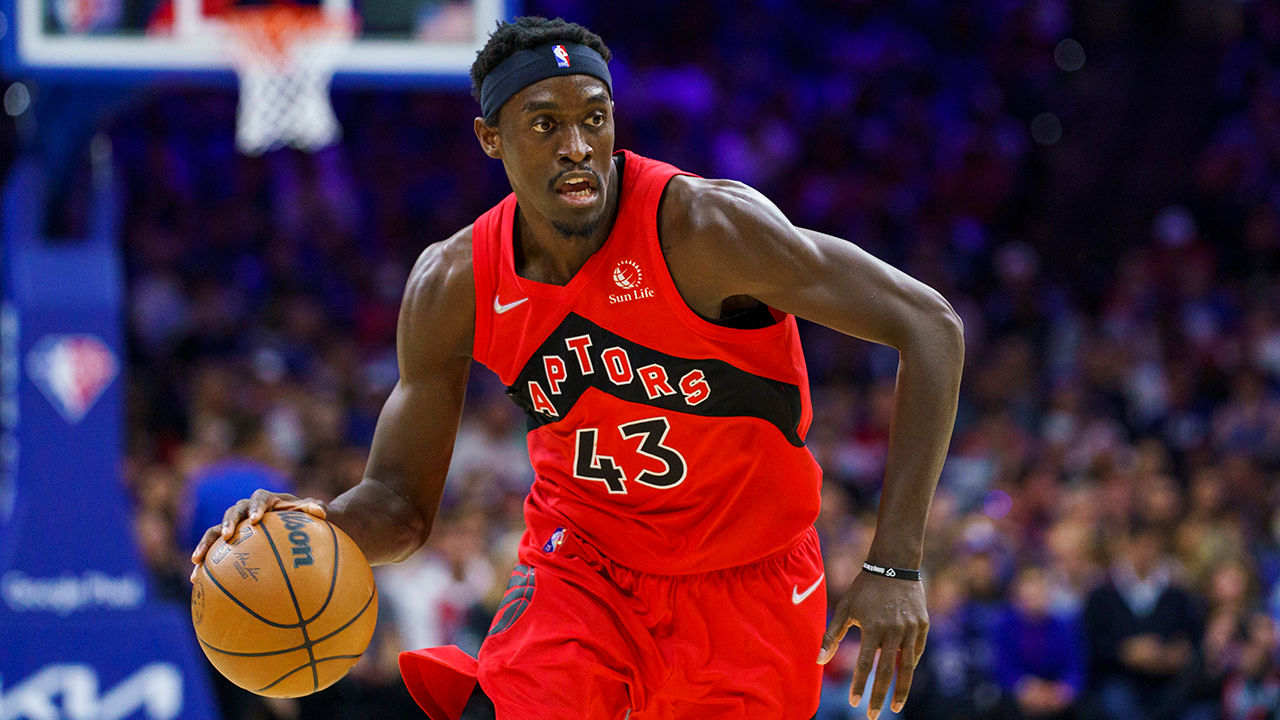 Siakam goes up against the Timberwolves tonight, in a situation where the Raptors must win any game that they can. That bodes well for over props in general, and this specific spot is an absolute hammer spot for Pascal Siakam assists prop. Currently the line is at 4.5 (-125) on DraftKings.
Although he is over this line in just 6 of his last 10 outings, Siakam has absolutely picked apart the Timberwolves in his career. In three games vs. Minnesota since the begining of the 2022 season, he has recorded 9, 13, and 9 assists. There is a specific reason for this that you can look for in his matchups moving forward as well. 
Minnesota has a defensive weapon in Gobert at the Center position. Pascal is an incredibly smart, unselfish player. Although he likely wouldn't say this, he knows that scoring is hard to come by vs Gobert in the paint. Hence, his points totals of 13, 12, and 17 in those same 3 games. However, Pascal does not need to score in order to control a matchup. He takes advantage of Minnesota's weaknesses in other areas of the game. 
As a high-usage big man (Siakam ranking 17th at his position in USG%) in today's NBA, kickouts from the paint, and passing to catch-and-shoot guys from the top of the key are where you can really collect assists. Siakam knows that he has a great 3 point shooter in FVV, ranking 7th in 3PM/game this year. So, when he can't score, where does he look to? That's right, VanVleet. Siakam passes the ball to VanVleet over 17 times per game. 
And guess what, Minnesota struggles vs guards this year. They allow the 6th most PPG to PG this season (I know FVV is "technically" an SG, but he plays point almost the entire game). This allows Siakam to find VanVleet from both the top of the key, with FVV coming off screens for catch-and-shoot threes, as well as kickouts from the pain. Both areas Minnesota struggles mightily in. 
Where else can Siakam find assists in a game where Gobert focused on him? Well, another dynamic scorer in Scottie Barnes.  With the lone Minnesota defensive weapon focused on Siakam, that allows a player like Scottie to be extremely valuable in cutting to the hoop behind Gobert. This is a major reason why the Wolves have gotten exposed at the SF position since the All-Star break, allowing the 6th most PPG to SFs in the past 15 games.
In the last game vs the Timberwolves, Pascal Siakam found Scottie on not 1, not 2, but 3 occasions where Scottie was forgotten about by Minnesota's defense, leading to cutting dunks and assists for Siakam. 
So, looking at the last game they played, Siakam found 5 assists just to Barnes and FVV alone. Collecting 4 more along the way. He covered this 4.5 point line just by using Barnes and VanVleet, and the previous games were very similar. 
As I mentioned previously, there is a specific reason for Siakam's ability to find more assists vs the Timberwolves. The good thing for us is that I really do not see a way in which the Timberwolves can do anything about this. Especially now that the Raptors have added Poeltl, giving Siakam yet another option and more space to work with down low. 
My Pick: Siakam o4.5 AST (-125) DraftKings, 7+ AST (+295) DraftKings. I'm also personally going to ladder him at FanDuel: 6+ AST (+150), 8+ AST (+500)


If you like my picks, follow me on Twitter! @TWBets_