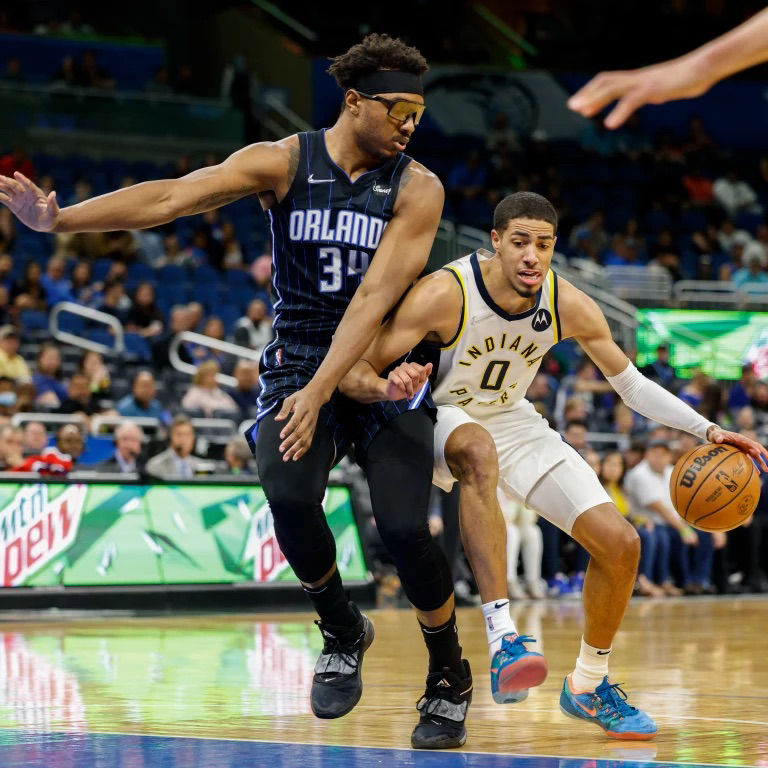 Tyrese Haliburton 10+Ast/Wendell Carter Jr. 10+Reb (+350 with DK 25% Boost)
Tyrese Haliburton Over 10+ Assists
Haliburton has been successful against the Magic this season, with 14 assists in both games against them. Haliburton is averaging 10.1 assists for the season but has only surpassed 10 assists in 4 of his last 10 games. However tonight he faces a Orlando defense that allows the sixth-most assists to opposing point guards. Given Orlando's high number of assists to opposing point guards, Haliburton's impressive season averages, and his success against the Magic in this match up except Tyrese Haliburton to exceed 10 assists.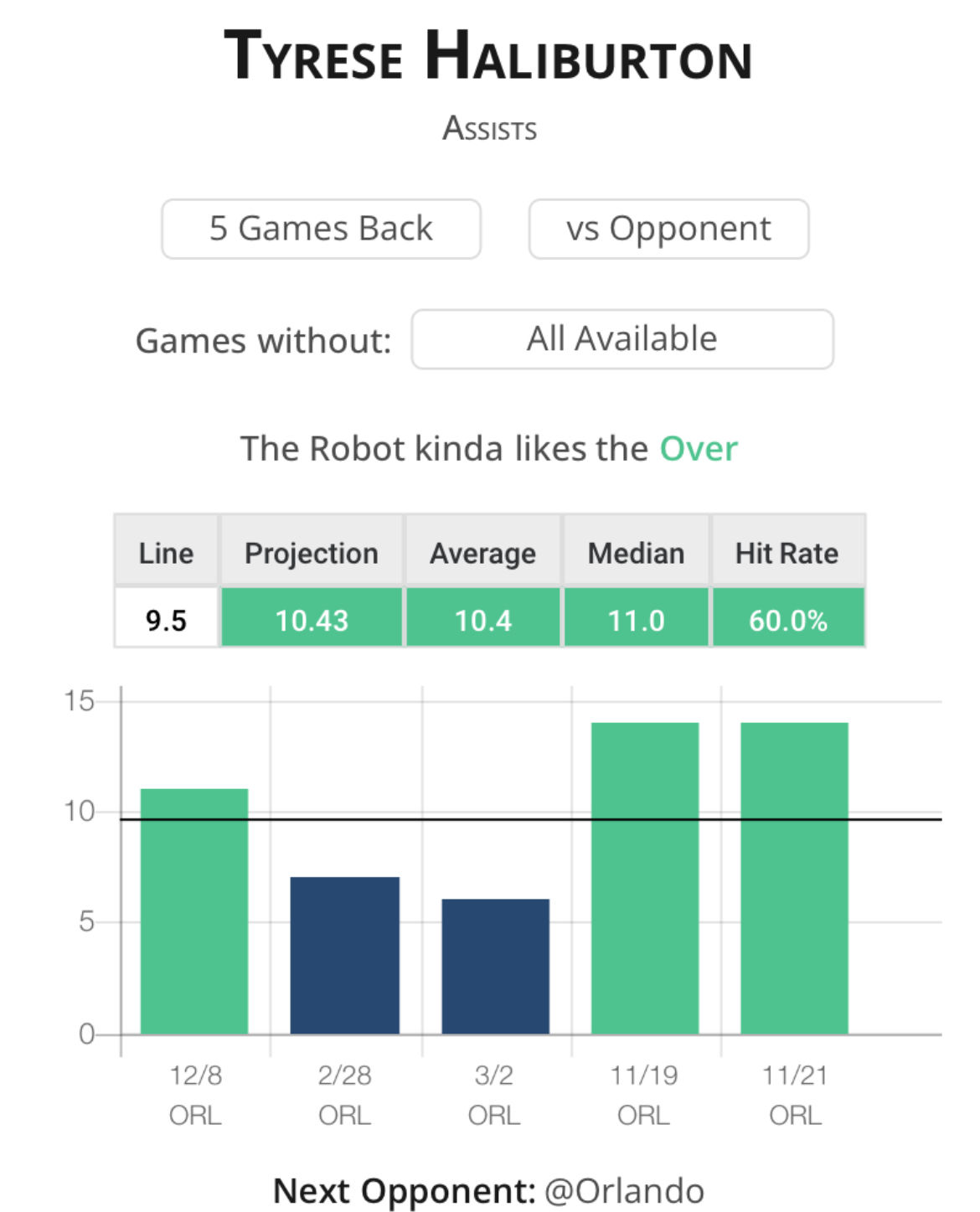 Wendell Carter Jr. Over 10+ Rebounds
Over the last 10 games, Wendell Carter Jr. Is averaging 8.4 rebounds and has had more than 10 rebounds in only 4 games. However in his last game, Wendell notched an impressive 14 rebounds against a Detroit team who allows the most rebounds to opposing centers. Tonight he faces a Pacers team who allows the 3rd most rebounds to opposing centers and has an impressive record against them surpassing 10 rebounds in 5 straight matchup's averaging 14.5. His strong showings against the Pacers, plus their tendency to let more rebounds through than most teams, suggest that Wendell Carter Jr. is in a good position to exceed 10 rebounds against Indiana this Saturday.