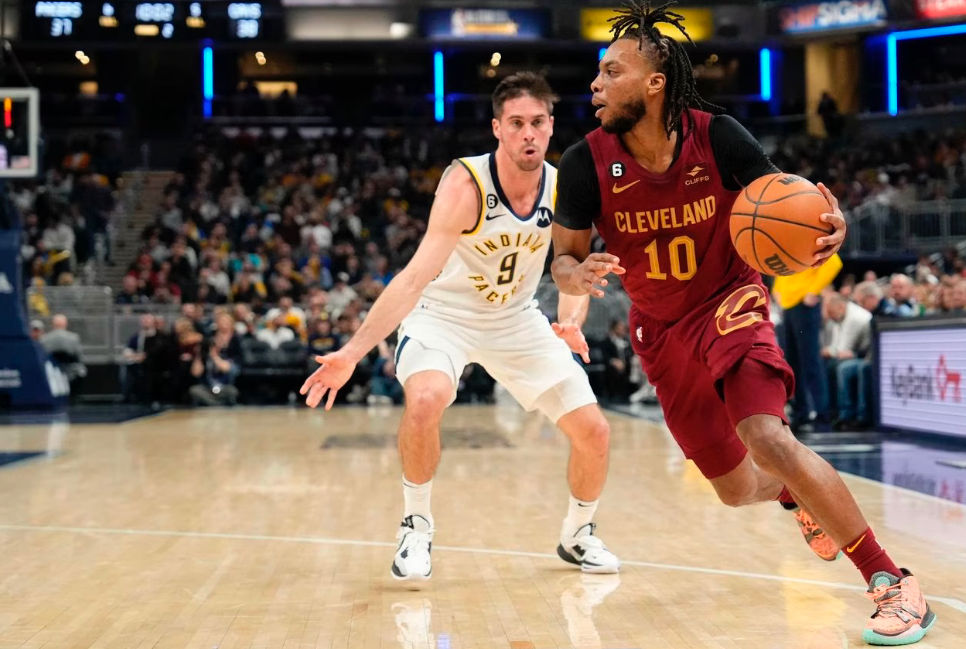 Pick 2: Darius Garland Over 7.5 Assists (-155)
Cleveland Cavaliers point guard Darius Garland has been in great form lately and Sunday's game against the Indiana Pacers presents a great chance to keep up the streak. In his last 10 games, Garland has averaged 9.8 assists and surpassed the 7.5 assists line in 8 of those games. He has also averaged 10.33 assists in his last 3 games against the Pacers.
The Pacers allow the third-most assists to opposing point guards, which boosts Garland's chances for the game. This season, he has averaged 8.2 assists, 8.5 at home and 7.8 on the road. His assist totals have been steadily increasing, with 8.35 over the last 20 games, 9.8 over the last 10 games and 9.6 over the last 5 games. With his success against Indiana and the Pacers' defensive issues, Garland is primed to exceed the 7.5 assists line.