Pick 1: Brock Purdy interceptions over 0.5 (-140)

To be honest, I don't know why I keep betting against this kid.  I think he's proven me wrong(and then some) each time.  But, this just seems like too much.  NFC Championship game on the road against the toughest defense he can face outside of practice.  Philly was #2 on the season in yds allowed(behind San Fran) and was #1 against the pass. They also picked of 17 balls during the regular season and had another INT last week.  Purdy has overcome a lot of big moments already but, this will be his first road playoff game and Philly is a pretty damn hostile place to play.  And while Purdy has been great so far to start his career, he hasn't been perfect.  He has thrown four picks in his last 10, and those were against some much softer defenses.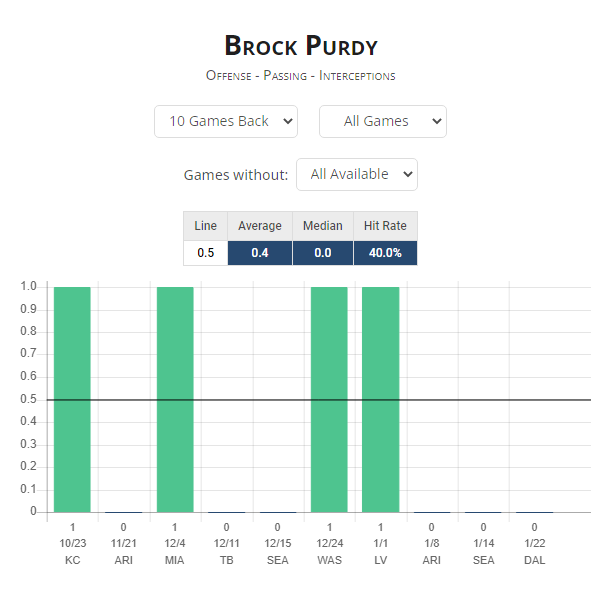 I also think the Eagles offense will put points on the board, even against the 49ers smothering D.  That could put even more pressure on Purdy, who hasn't really had to play from behind late in a game.  I hope it plays out that the Eagles have the lead in the 4th and Purdy is forced into obvious passing downs.  That could spell disaster for him.  Or he could prove me wrong again.  Either way, I'm locking it in.