Pick 3: Jalen Williams assists over 2.5(-123)
Replacement pick for voided pick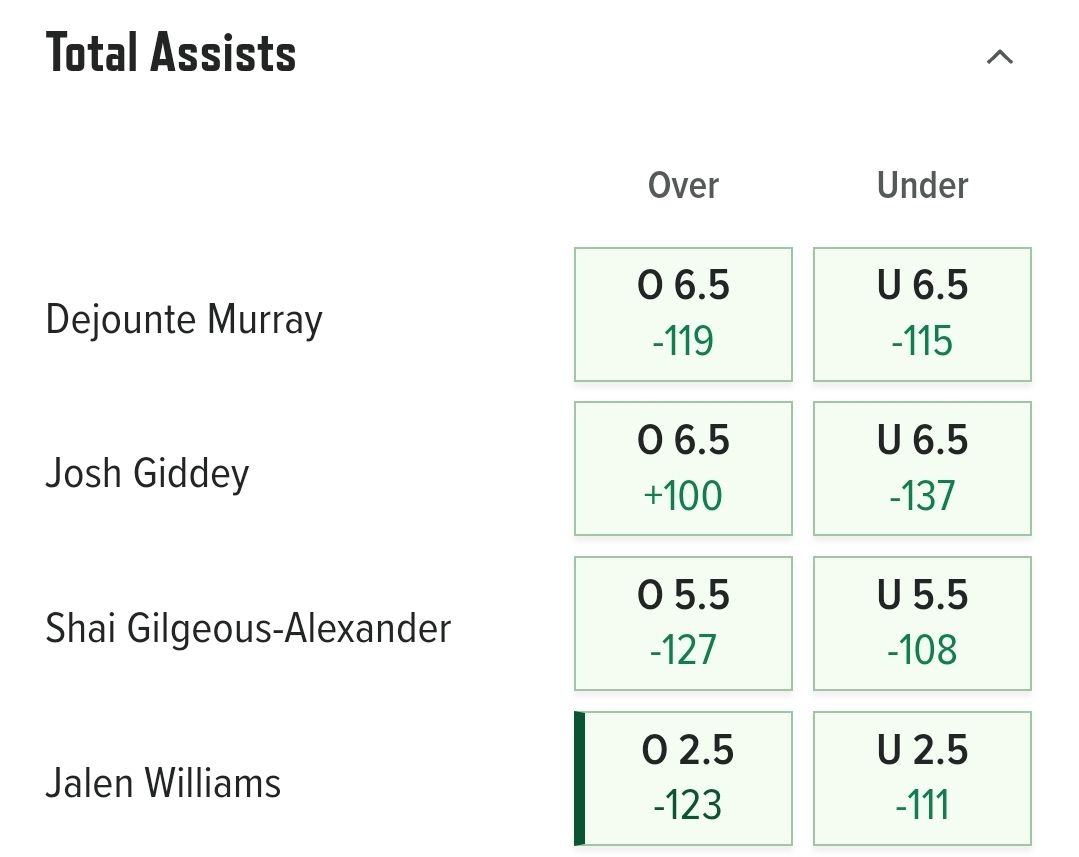 There is a lot to like in this pick.  First off, Williams is averaging 3.57 assists/game over his last 10 and that number is gradually increasing. Over his last 20 he was averaging 3.38 so he's been improving as a distributor.  His 3.57 over the his last 10 games is a full assist over the line and he's gone over 70% of the time in that span.  He was under in his last two so, I'm hoping for a little bounce back here as well.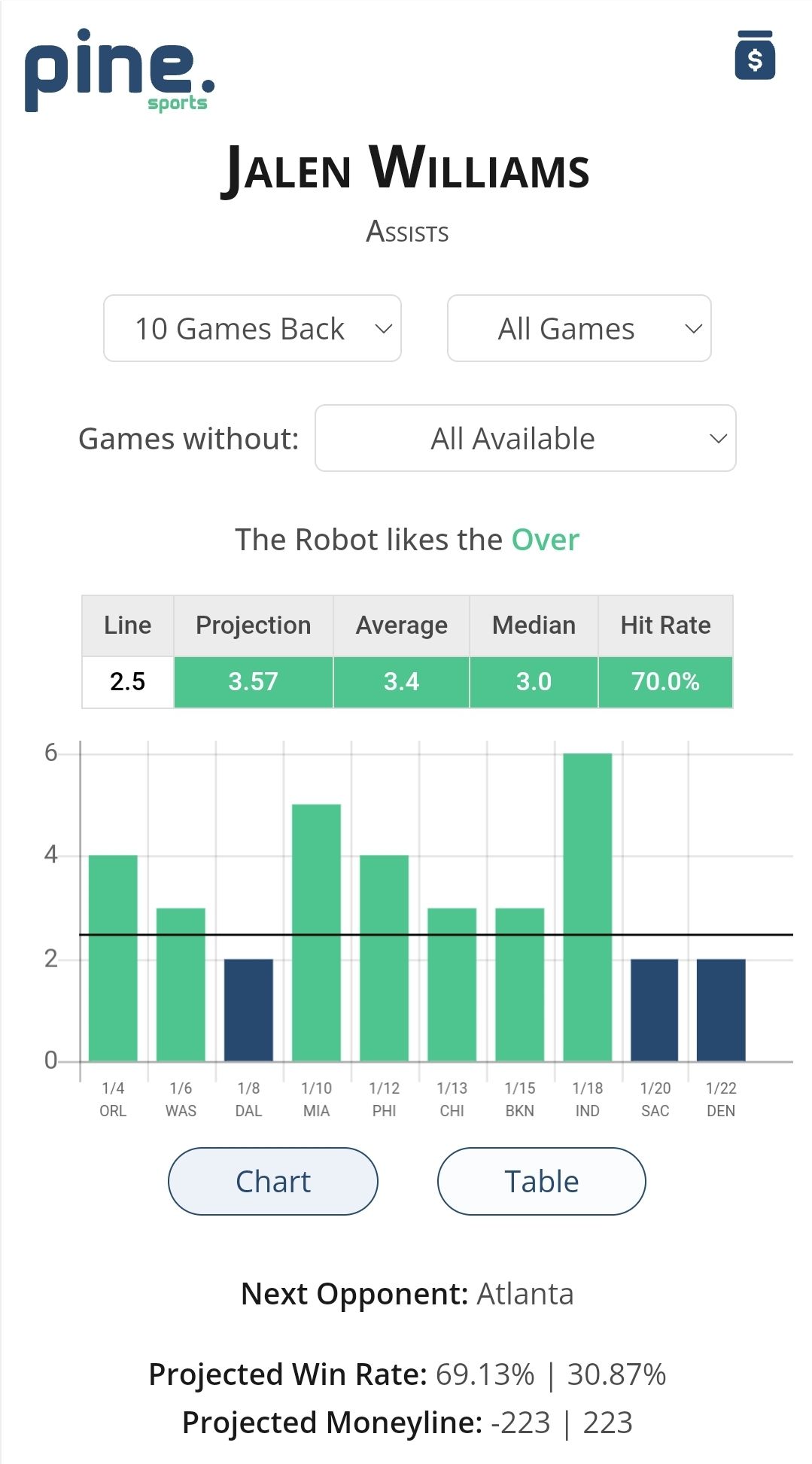 The matchup is also solid.  Hawks/Thunder has the tightest line of any games posted so far this evening.  Most books have the game with a 1-point spread and some have it even, so I hope to avoid a blow out and early hooks.  Atlanta also gives up the second most assist in the league to PF and is in the bottom half of the league for assist allowed(not by position).  Williams also has a + match up for rebounds so, I thought about taking his RA line but, I think there is more to like with his assists alone, so I'm locking it in.