Pick 3: De'Andre Hunter PAR over 20.5(-110)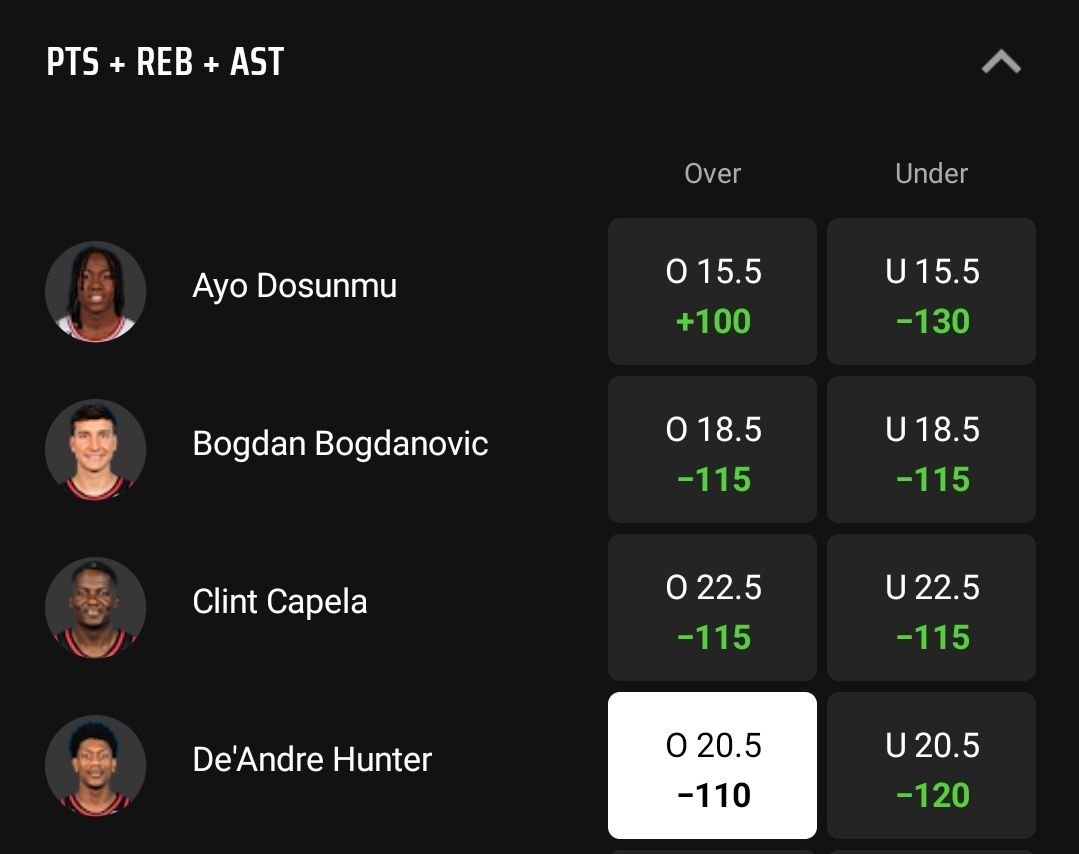 This is a plus match up across the board for Hunter.  Chicago allows the 4th most points to SF, the 5th most rebounds to SF, and the 5th most assists to SF.  Chicago is also in the bottom half of the league for points allowed at 18th.  Atlanta is even worse defensively, so we might get a shootout tonight.  On top of that, Chicago is 29th in the league in assists allowed(not by position) and is also 29th in allowing opponent 3s(again, not by position). Hunter takes 5.2 threes/game and hits 42% of them so, hopefully he gets good looks against the Bulls and it adds to his points line.  Maybe most importantly about the match-up details, Atlanta/Chicago has the lowest spread of all the games tonight at Chicago -1.  They are two 24-23 and 21-24 teams so, the hope is they are pretty evenly matched, there is no blowout and nobody gets the early hook...who knows, maybe we even get OT.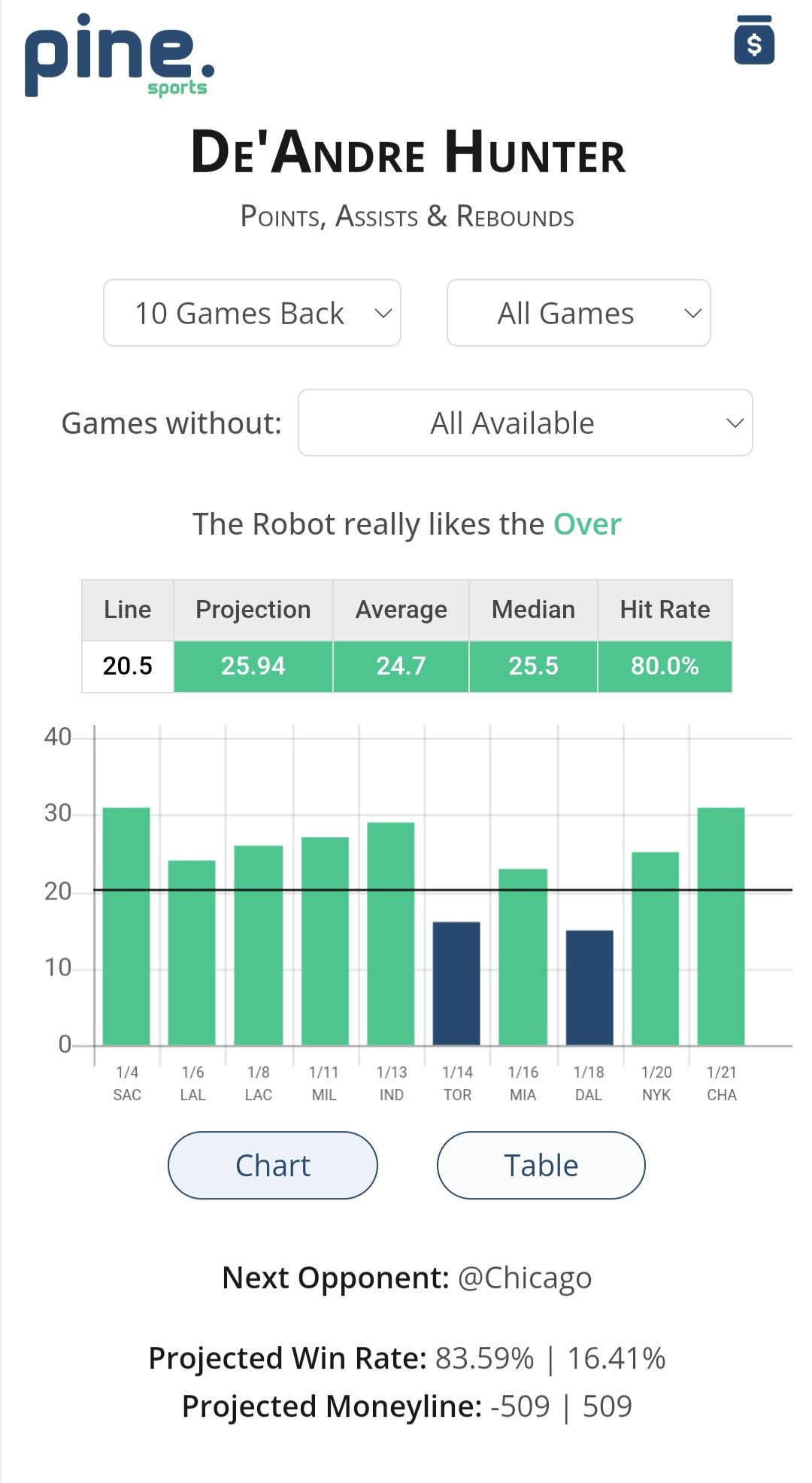 Over his last 10, Hunter is averaging 24.7 PAR and has only gone under this line twice.  He's projected for almost 26 tonight with the plus matchup so, I'm locking it in.