Pick #4: Paolo Banchero over 20.5 PAs (-120)
This number is too low for the inevitable Rookie of the Year. Not too long ago we were getting his Points alone at 20.5. He's missed this in 2 straight, but has covered 8 of the last 10. This is a classic "Buy Low" spot. He's over this in 32/39 games this season and averages 24.5. He's also covered this in all 3 matchups against the Celtics, hitting 34, 25, and 26.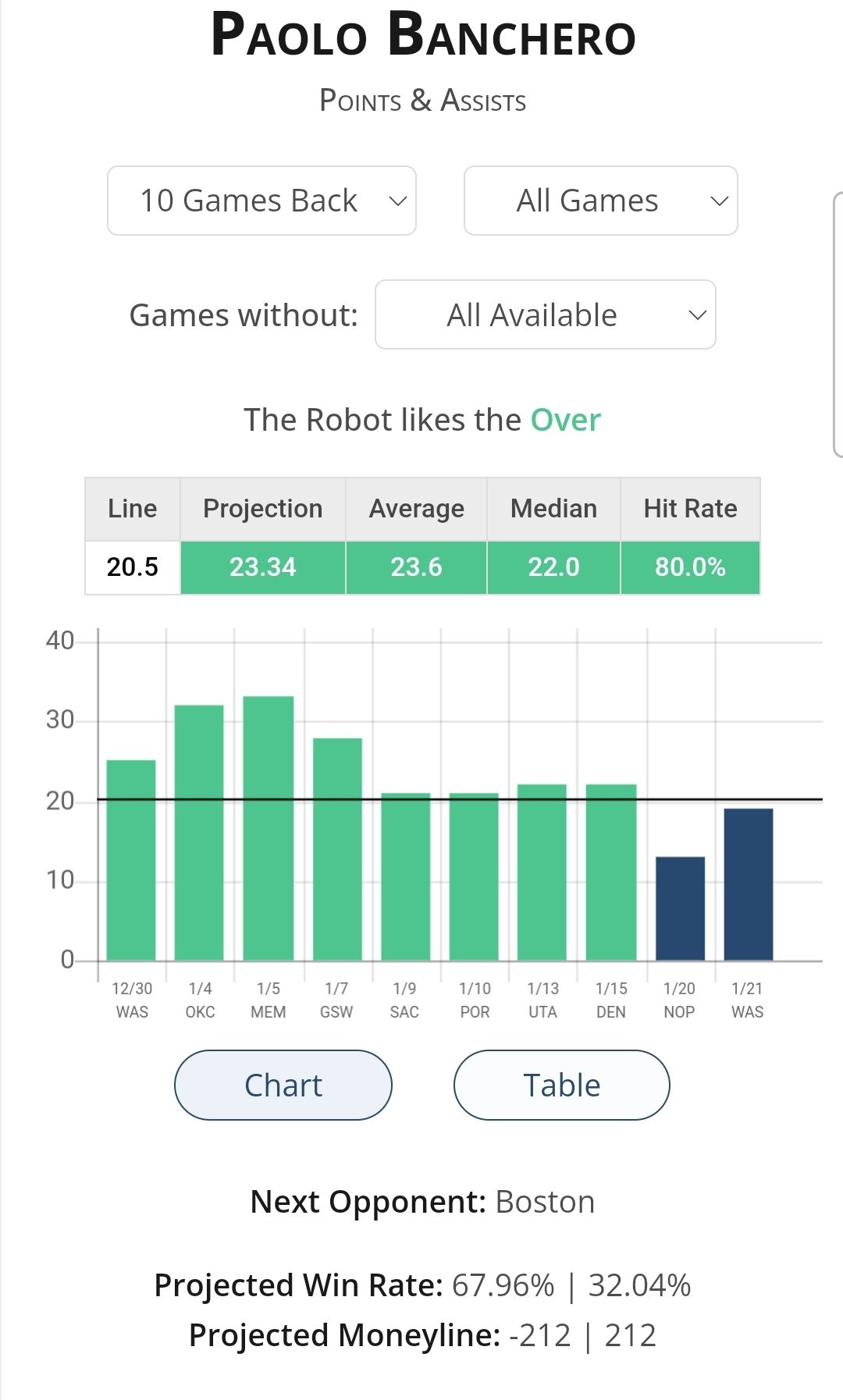 Buy Low here on Paolo and look for him to bounce back.