Pick 4: Trevor Lawrence rush yards over 15.5(-115)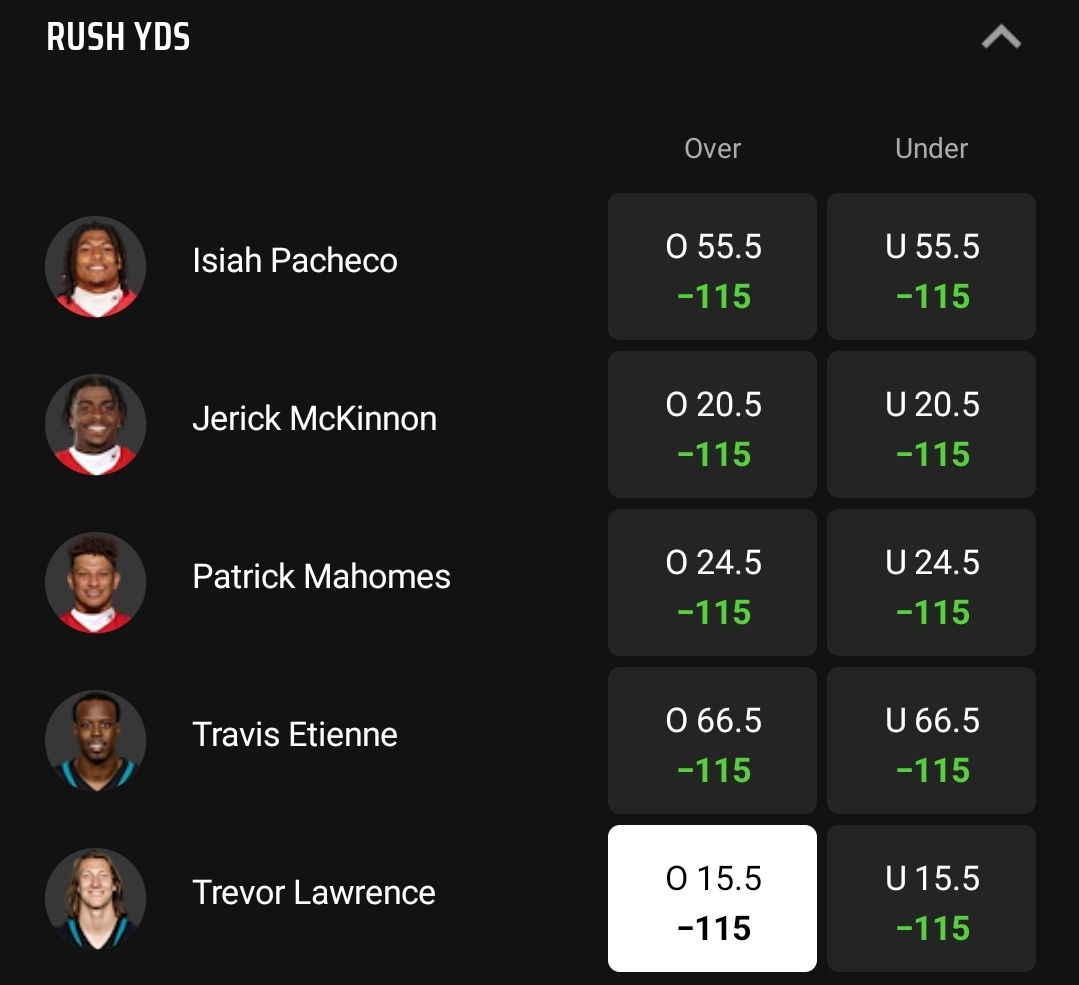 Chiefs fan here.  I hate putting in a pick against my team but, I'd be ignoring my gut(and data) if I didn't.  One of my biggest frustrations watching the Chiefs this year has been seeing their defense get good pressure, only to lose QB containment...then watching the opposing signal caller take off for a 1st down.  It happens a lot.  
Kansas City is a top five team in terms of pressuring QBs with a sack, knockdown, or hurry on 24.9% of QB dropbacks.  But, they've also allowed the 5th most rushing yards to QBs over the course of season, coming in over 26 rush yards/game allowed, which is exactly what Lawrence ran for in their Week 10 matchup. 13 different QBs have run for 15.5+ yards against the Chiefs, including a few names not known for their mobility.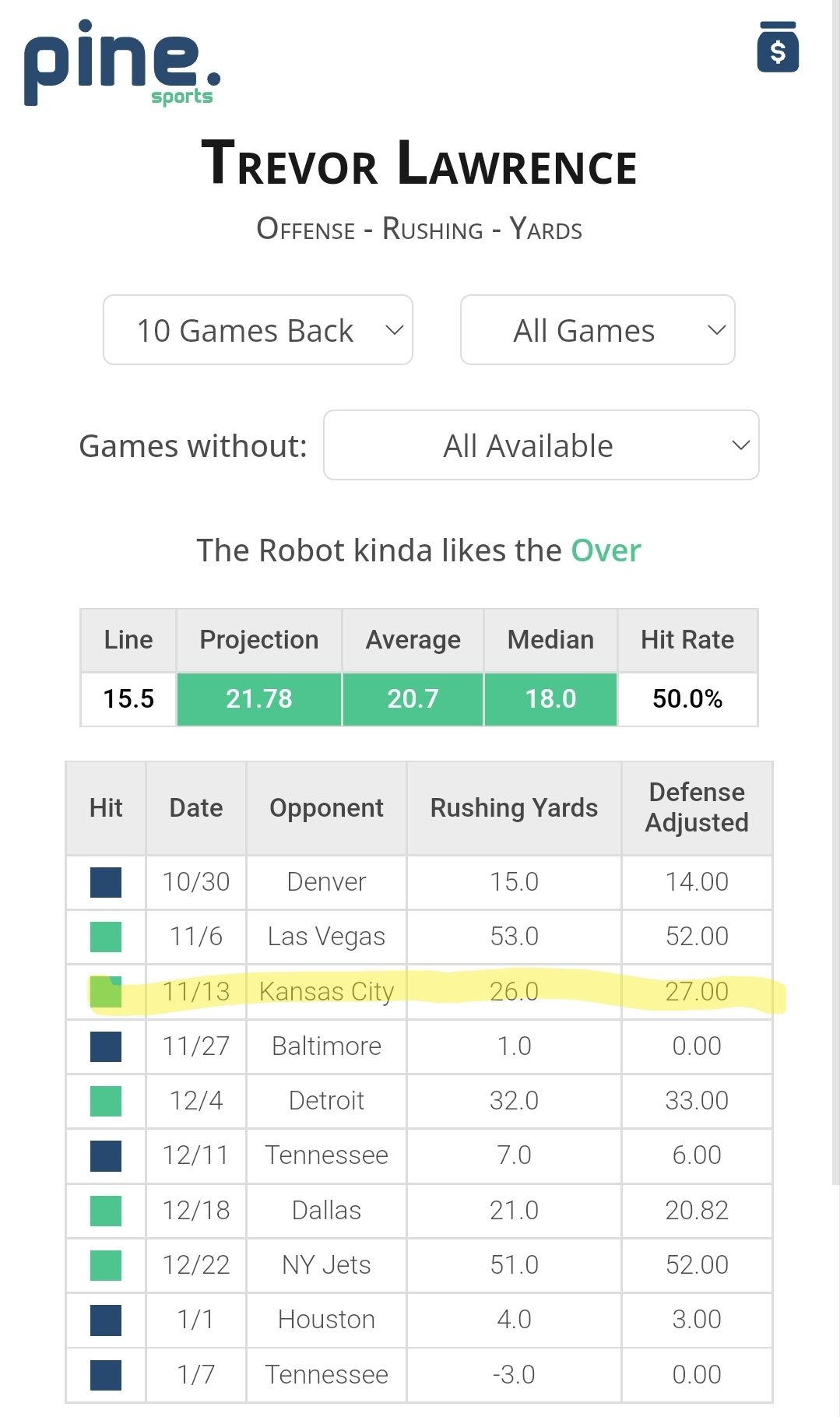 Lawrence is actually a top 10 rushing QB, statistically speaking.  He's in the same tier yardage-wise(291) as Mahomes(358), Geno Smith(366) and Russell Wilson(277) this season.  He's averaging 20.7 rush yards/game over his last 10 and is projected for 21+ on Saturday.  I actually hope I'm wrong on this one and KC can keep Lawrence in the pocket but, I locked this in a while ago.